Hurawalhi Maldives Announces Exclusive Collaboration with Michelin-Starred Chef Dominik Kappeler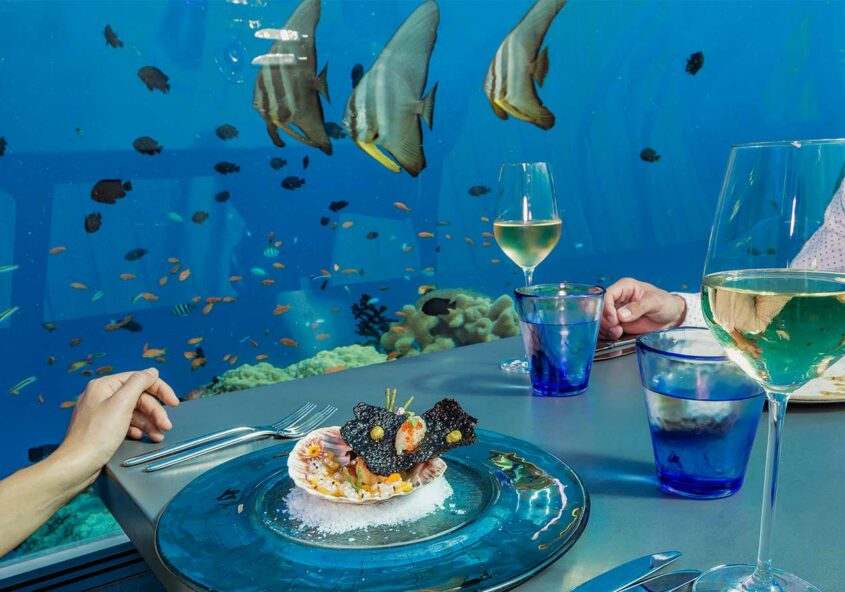 From 5th-15th December, Hurawalhi Maldives, the adults-only paradise located in the Lhaviyani Atoll, welcomes Michelin-star Chef Dominik Kappeler to collaborate with Hurawalhi's very own Executive Chef Harshal Antil to create culinary masterpieces at Hurawalhi's world famous 5.8 Undersea restaurant.
Chef Dominik Kappeler, chef and owner of Munich's celebrated dining destination Showroom, was born to a restaurant-owning family. In the culinary world, his name is synonymous with excellence and innovation. The bespoke menus will incorporate local ingredients picked from Hurawalhi's organic gardens and will emphasise Kappeler's playful style with an elevated twist to inspire discerning palates.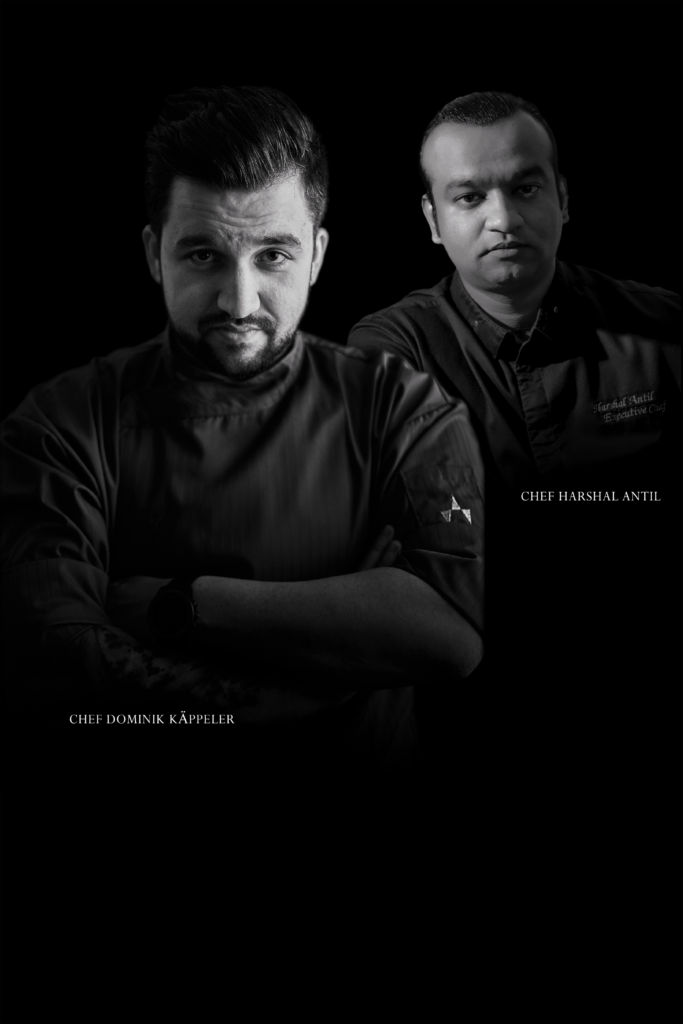 "I am honoured to be the guest chef at Hurawalhi Maldives. The beauty of this tropical paradise is a perfect canvas for our culinary creations," says Chef Dominik Kappeler, "Collaborating with the talented Chef Harshal Antil and the remarkable team at Hurawalhi promises to be an unforgettable experience, and I am eager to bring a taste of Showroom to the resort."
Besides this exciting culinary partnership, Hurawalhi Maldives also hosts Sommelier Christophe Pelaud, showcasing a palette of Moët Hennessy's exquisite selection and Sommeliere Dora Dzurjak. Together with Hurawalhi's resident sommelier team, they will curate a delightful selection of champagnes and wines from around the world to impeccably complement Chef Dominik Kappeler's menus.
Sommelier Christophe Pelaud is originally from France and travelled worldwide, gaining over 35 years of experience, including training in several three Michelin-starred restaurants in Paris. Sommeliere Dora Dzurjak started her career in Budapest's hospitality scene; today, she has over 15 years of professional experience.