Immerse Yourself in Blissful Baros Moments at The Serenity Spa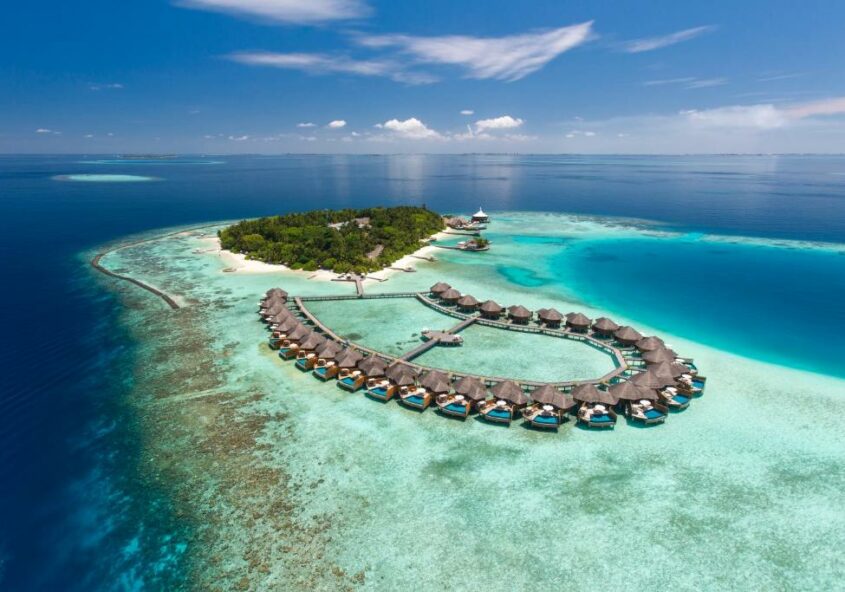 An unrivalled exotic paradise, Baros invites guests to enter a world of tropical tranquillity enhanced by coconut palms, vivid jungle-like interiors, silk-soft white-sand beaches and the mesmerising melody of crystalline waves lapping the shores. 
The Serenity Spa at Baros is dedicated to creating a personalised, rejuvenating spa experience in a serene ambience inspiring sublime well-being. From the moment guests enter the spa and follow the stepping stones across the calmly flowing water feature, they are guided gently through healing spa therapies that leave them feeling refreshed, whether recovering from jet lag or a day of adventure on the islands.
The Serenity Spa therapists can expertly tailor a series of treatments to suit an individual guest to give maximum benefit and fulfilment during a holiday at Baros. Here, guests will have access to a full selection of beauty and body treatments; from stretch, Ayurveda and foot massages to cleansing scrubs, nourishing wraps, rejuvenating facials and manicures and pedicures.
For couples, there are four large luxurious treatment rooms hidden within the lush foliage of the spa garden, each with a changing cubicle, private steam room and relaxation area, complete with bathtub and open-air showers, allowing guests to feel the velvet tropical air on their skin as they refresh themselves.
For mind and spirit, private yoga and meditation sessions can be arranged in the air-conditioned spa pavilion, on the guest's villa deck, the Lighthouse deck or at sunrise and sunset on a sandbank.