Indulge in Deliberately Crafted Haute Cuisines at Seaside Finolhu Baa Atoll Maldives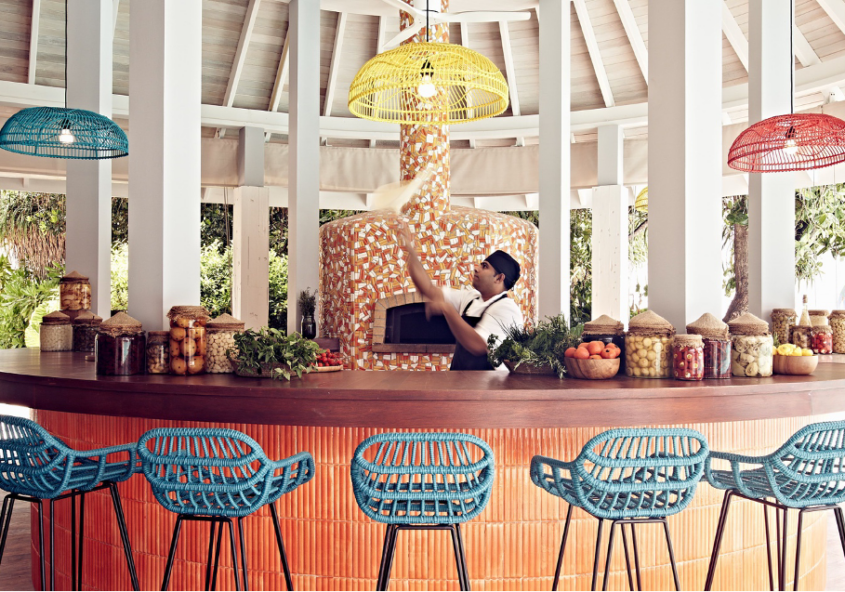 The four available eateries at Seaside Finolhu Baa Atoll Maldives allow guests to satisfy any craving or whim. No matter where you eat on Finolhu, you can expect a menu that prioritizes freshness while still showcasing a polished blend of workmanship, uniqueness, international flair, and local ingredients.
Beach Kitchen
When having breakfast, for instance, you may be treated to a free show by a pod of dolphins that leaps joyfully out of the water in front of you. Your table at Beach Kitchen will either be right by the pool or have a spectacular view of the ocean. Beach Kitchen is the heart of the Finolhu food scene, and not just because of the spectacular scenery. Fresh breakfast, lunch, and dinner of both local and international cuisine are provided daily. Dishes for vegans, vegetarians, and fish and meat lovers are all represented at the numerous buffet stations. Every night, expert chef de cuisine and his staff prepare a unique menu featuring dishes inspired by cuisines all over the world, including those of Asia, the Maldives, and Europe.
Kanusan
At the award-winning prestigious Kanusan, there is a little wooden boardwalk that leads out to the restaurant, which is perched on a pier in the middle of the Indian Ocean. A popular modern Japanese eatery known for both traditional and innovative dishes, it features a separate sushi bar and an aperitif bar. Kanusan is a magical setting, perfect for a first date, anniversary, or a proposal, given its atmospheric design, low lighting, and seaside wind.
Arabian Grill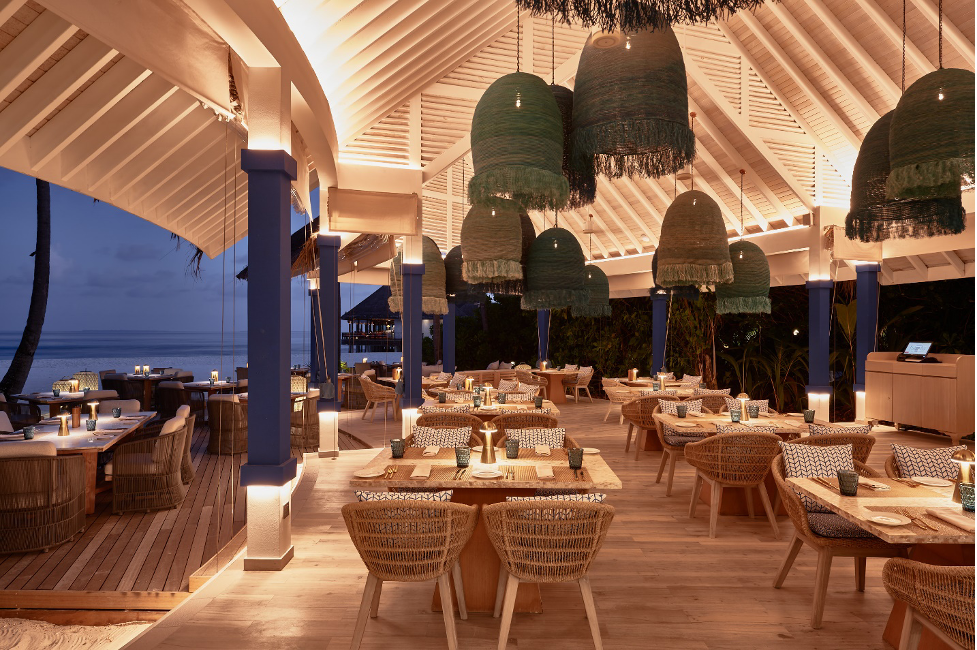 Indulge your taste buds with a journey across North Africa and the Middle East at the Arabian Grill. A sensory extravaganza of smell, taste, sight, and touch. Mezze plates of fish, meat, and vegetables are served up to make an aesthetic feast, while a tajine with lime, apricots, and walnuts, or possibly the best hummus outside of Tunisia and Morocco treat you to one of the most memorable meals of your life.
Crab Shack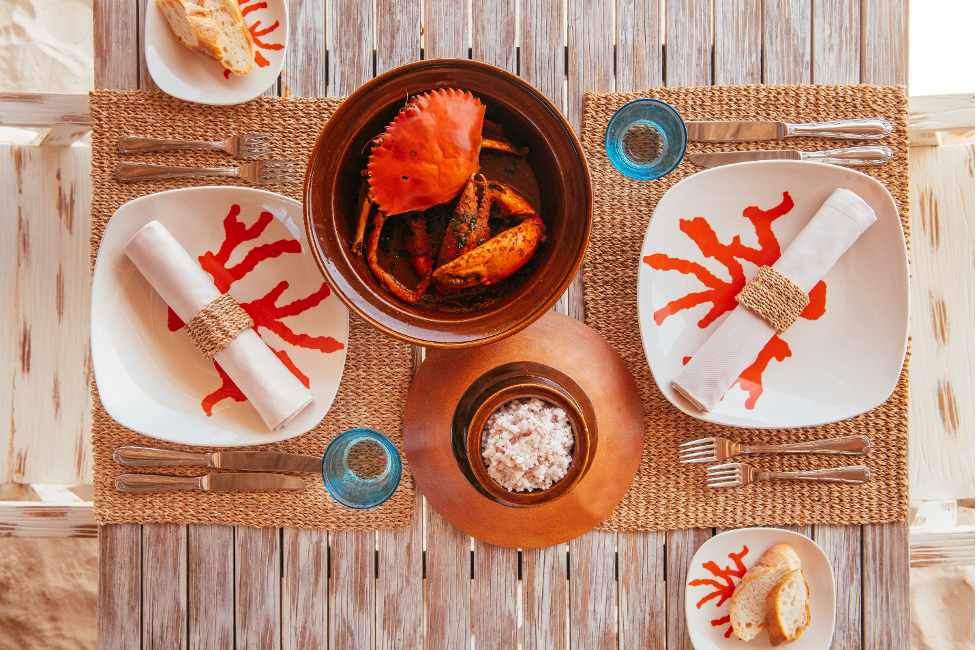 You can slip into your own island fantasy with a 20-minute stroll over the sandbank or a 5-minute ride in our traditional wooden boat. The Crab Shack is the epitome of country chic, what with its palm tree thatch roof and weathered wooden planks. Enjoy a glass of chilled rosé wine with your toes in the sand while daydreaming about the lagoon… Crab Shack's beach parties continue far into the night.
Beach Club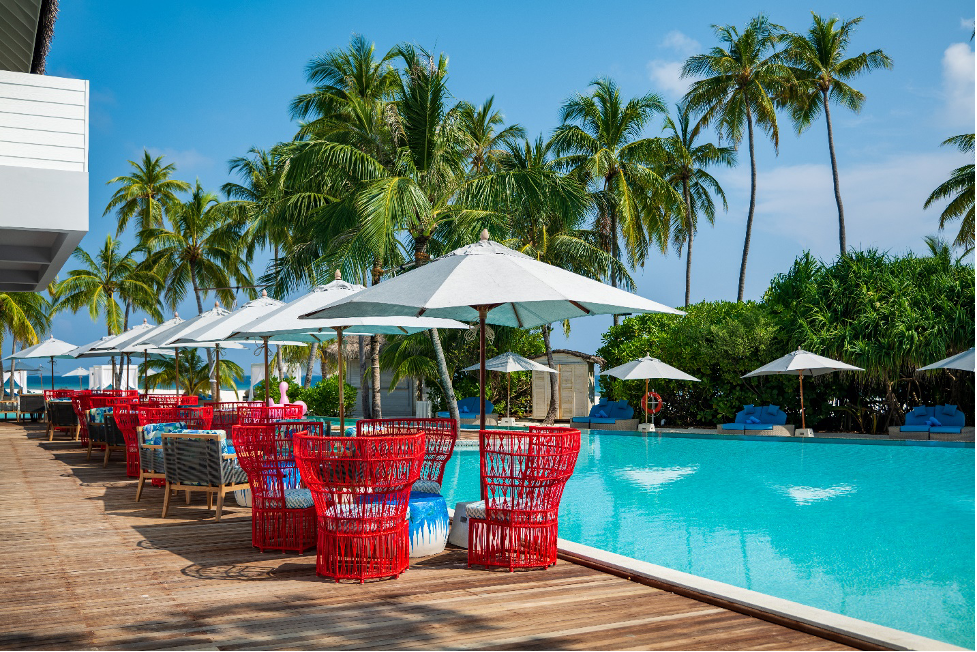 This is the spot to be if you're looking to spend a relaxing evening on the beach while listening to chill tunes and sampling some enticing exotic cocktails. Get your groove on in the sand to the top DJs, or relax with a shisha on the upper deck and take in the sunset. The air-conditioned library located on the second floor of the bar is a great spot to unwind and read a good book during the day.
Milk Lab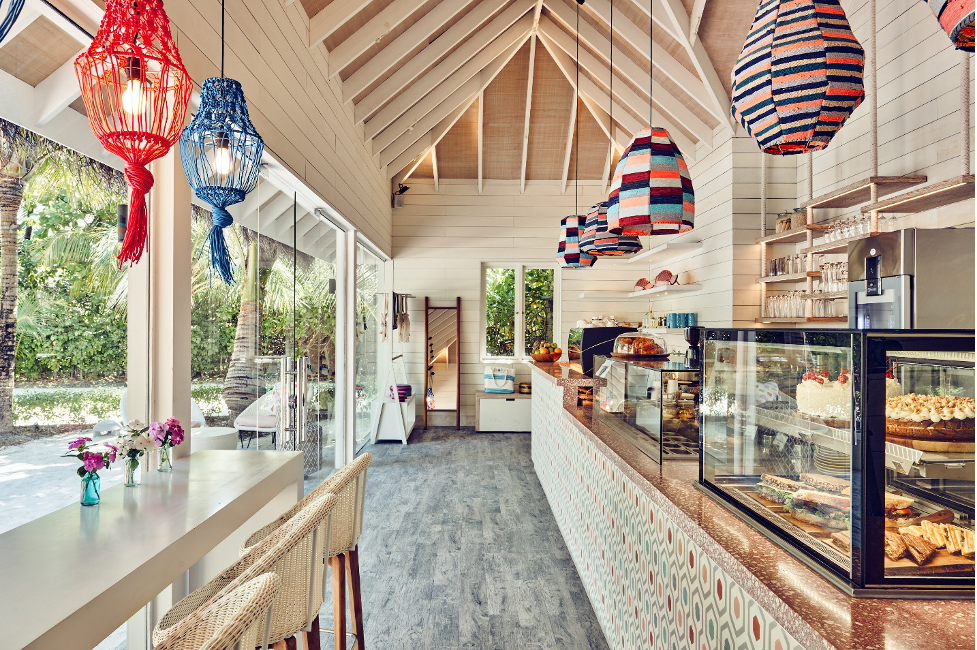 During your time at Seaside Finolhu, you'll eventually cross the Milk Lab. This is the ideal spot to grab your favourite drinks: a protein shake after a rigorous workout, a cup of espresso for that mid-day pick-me-up, or even a refreshing glass of juice to beat the heat. The Milk Lab is also where you can get all the essentials, from sunscreen to souvenirs, that will ensure a worry-free trip.
For more information and booking, visit https://www.finolhu.com