Indulge in the Art of Living at Raffles Maldives Meradhoo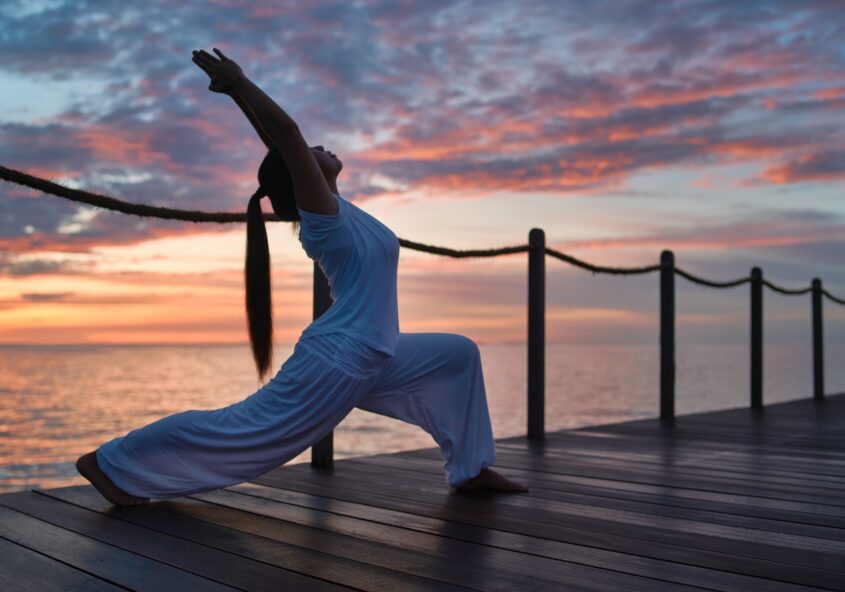 Raffles Maldives Meradhoo welcomes the wellness practitioner Ranjith Saj to the resort for an exclusive month-long residency with a dynamic program of treatments and workshops at Raffles Spa.
Ranjith is an ancient Ayurveda Wellness Guru, specializing in crystal therapy, chakra, and body alignment and healing meditation. He will educate on simple techniques to create a harmony and life balance wellness program through Ayurveda starting March 12th at Raffles Maldives Meradhoo.
Ranjith is a strong believer in integrating and embodying the modalities that he has learnt. He is passionate about helping and guiding others to grow through their wellness journeys. Through his unique ancient traditional Ayurveda therapies, he offers Ayurveda treatments offerings and mentoring to his clients, so they are able to move towards their wellness levels, improving every aspect of their lives. His qualifications range from Yoga & Meditation Master Practitioner/Teacher, Ayurveda Yoga, Life Coach, Aromatherapy, Chakra Alignment and Healing, and Meditation. He combines these and many of the other modalities he has mastered to offer a unique healing for his guests.
At the southern end of the Maldives, in the crystal waters of the Indian Ocean, lies a rare oasis: Raffles Maldives Meradhoo. This uniquely idyllic resort brings the legendary service of Raffles, host to the well-travelled connoisseur since 1887, to a remote location in one of the world's largest natural atolls. The result is two private islands like no other. On this tranquil haven, unparalleled Raffles luxury whispers like a breeze across lush greenery and white sands, creating a space where guests can relax, realign and feel in harmony with their surroundings. Across the two islands of the resort there is a Spa, 38 magnificent beachfront and overwater villas and the new Raffles Royal Residence, a vast six-bedroom villa perfect for families or groups of friends gathering for a once- in-a-lifetime celebration. In the three restaurants and two bars, the freshest local and international dishes are served against a backdrop of stunning natural scenery.