Indulge in Tranquillity with Holistic Spa Treatments at Adaaran Resorts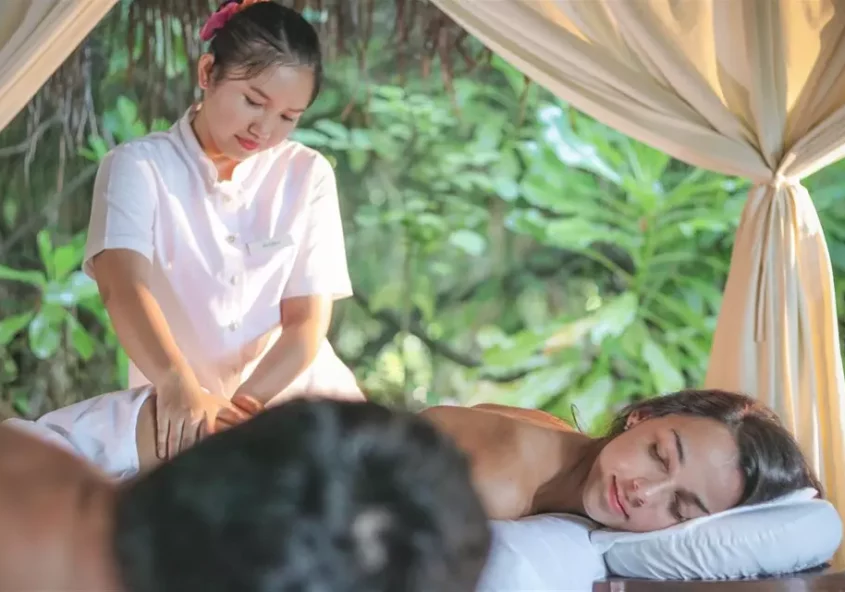 Whether you wish to explore the Indian Ocean, partake in exhilarating fun activities, dine to your heart's content, or even unwind to recuperate, Adaaran Resorts in the Maldives have got it all.
If you are looking for a wellness retreat in the Maldives, Adaaran Resorts provide rejuvenating spa options specially curated for guests staying with them. Surrender your body and mind to a variety of treatments offered at these resorts.
Adaaran Select Meedhupparu
 Mandara Spa at Adaaran Select Meedhupparu presents a host of signature body treatments, facials and packages inspired by the freshness of a Balinese garden. Offering tranquillity, privacy, and pampering treatments, the spa features three double rooms, four single rooms, steam and sauna facilities, and a manicure-pedicure area.
The spa also offers Balinese, Thai and Ayurvedic massages and a range of Elemis beauty products. Fresh floral aromas will soothe and calm your senses, whilst a unique blend of traditional Balinese music with contemporary tones playing in the background will surely lull you to a relaxed state of mind.
Additionally, guests can also experience Pevonia Botanica facials, an elite natural skincare brand focusing on prolonged skin health and rejuvenation.
Adaaran Select Hudhuranfushi
 Chavana Spa at Adaaran Select Hudhuranfushi presents traditional therapeutic methods to naturally purify both body and mind with a holistic spa experience. The spa features four double rooms with an outdoor shower and bath, 3 outdoor Bale, Manicure and Pedicure and a retail boutique that offers a range of retail products and spa gifts.
With spa services ranging from traditional aromatherapy massages to result-driven Elemis face and body treatments – using dynamic with medical grade formulas that offer scientific solutions to every skin, body and lifestyle concern – this is a perfect way to complete a perfect getaway.
A myriad of cleansing and rejuvenating treatments can be enjoyed at the Chavana Spa with the healing touch of experienced Balinese therapists.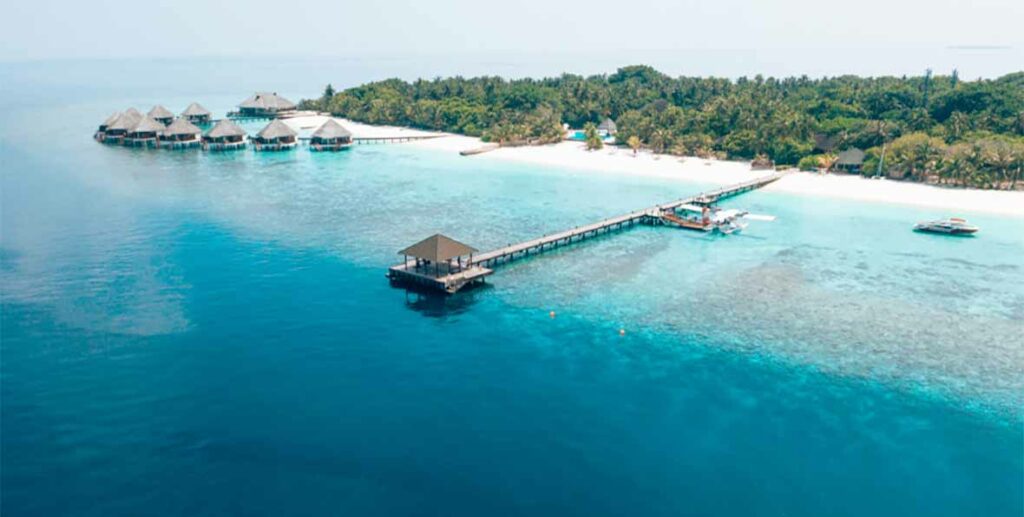 Adaaran Prestige Vadoo
Mandara Spa at Adaaran Prestige Vadoo is situated over water, featuring a dedicated reception and retail area, two double rooms with shower, one double room with bath and a relaxation deck overlooking the turquoise blue ocean.
The menu includes a signature body and face treatments as well as a range of products from luxury British skincare brand Elemis. The practice of traditional therapeutic methods will naturally purify both body and mind to formulate a holistic spa experience enhanced by the relaxing atmosphere of the lush surroundings.
For more information and booking visit, https://www.adaaran.com