Krystle D'Souza Spotted At Reethi Faru Resort – The Bio Luxury Island in The Maldives!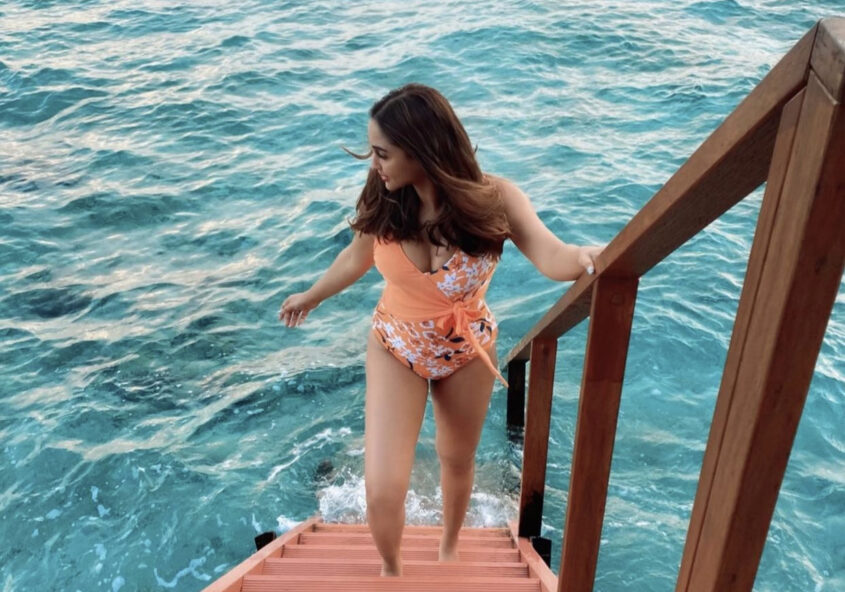 Krystle D'Souza recently enjoyed an adrenaline-filled vacation in the Maldives – one of the most common tourist hubs for Bollywood personalities to escape and unwind from their busy schedules. Vacationing for the first time in the Maldives, the actress chose to stay at Reethi Faru Resort, a Bio-Luxury island resort situated in Raa Atoll, Maldives.

The 'Chehre' actress shared glimpses from her island retreat on her Instagram handle, where she can be seen enjoying a luxurious and fashionable vacation. The quaint views of the island and the thrilling experiences the resort offers can be seen on her social media posts, where she was seen jet-skiing and diving around the crystal-clear waters of tropical Maldives.
An island paradise with white sandy beaches, easily yielding to green shallow waters around the reef that merge with the infinite blue ocean, Reethi Faru is a private boutique resort with an enviable pedigree for conserving the natural beauty of the islands and sustaining the ecosystems upon which the fragile coral reef relies.
Reethi Faru Resort is a natural eco-conscious resort well known for its sustainable practices and commitment towards conservation in the island nation. As one of the first few resorts to have a biogas digester, Reethi Faru Resort has reduced its carbon emission footprint by converting all food waste into biogas used within the staff kitchen, thereby creating 0 food wastage on the island.
For bookings and more information, please visit https://www.reethifaru.com/