Kuda Villingili Resort Maldives: A Surfer's Paradise in the Heart of Paradise
Kuda Villingili Resort Maldives provides an exceptional destination for surfers, seamlessly combining world-class surfing opportunities with the natural beauty of the island.
The resort boasts crystal-clear turquoise waters and renowned waves, including Chickens Point, the Maldives' longest left-hand barrel, along with other premier surf spots on the island. These elements harmoniously complement the luxurious accommodations, making the resort a cherished sanctuary for both surf enthusiasts and leisure travelers.
Kuda Villingili Resort caters to surfers of all levels, offering tailor-made surf experiences. Surfers can enjoy a 500m long surf break with waves exceeding 10ft at the resort, accompanied by expert guidance and top-quality equipment. For those interested in learning, expert surfing coaches are available for lessons at the resort's Watersports & Dive Centre – Ocean Fanatics.
In addition to its exceptional on-site experiences, Kuda Villingili Resort also provides speedboat transfers to five other renowned surf points – Cokes, Ninjas, Sultans, Honkys, and Jails, all located near the island. Thanks to its outstanding surfing offerings, the resort has become a preferred destination for top surf professionals and world champions seeking to ride the waves.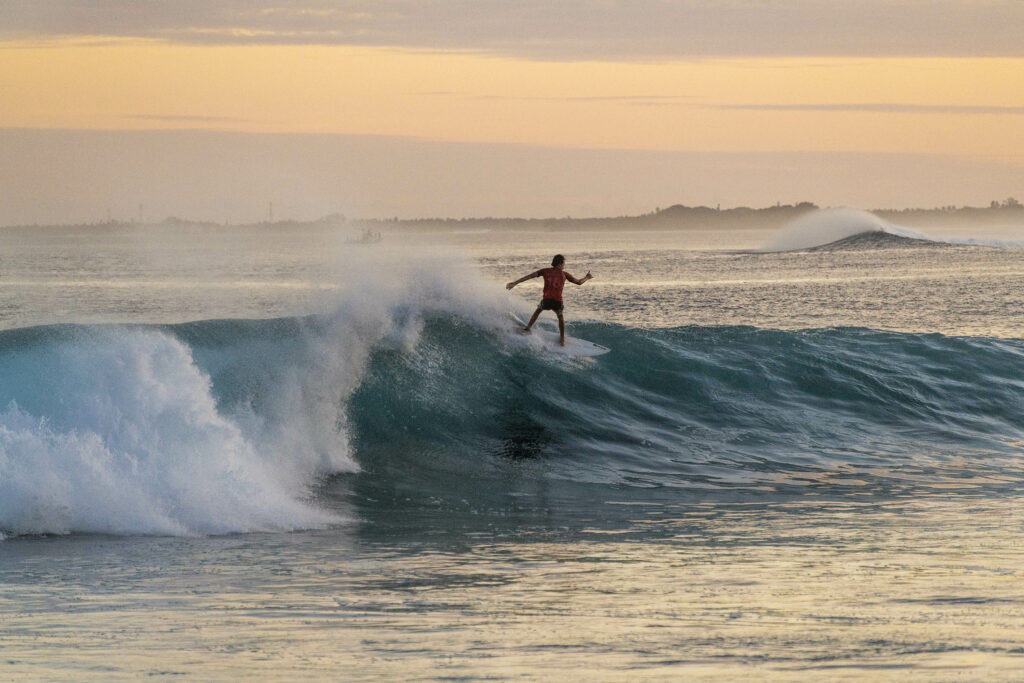 For more information and reservations, please visit www.kudavillingili.com or contact reservations@kudavillingili.com.