Le Méridien Resort & Spa: A Luxurious Family Escape for Your Next Holiday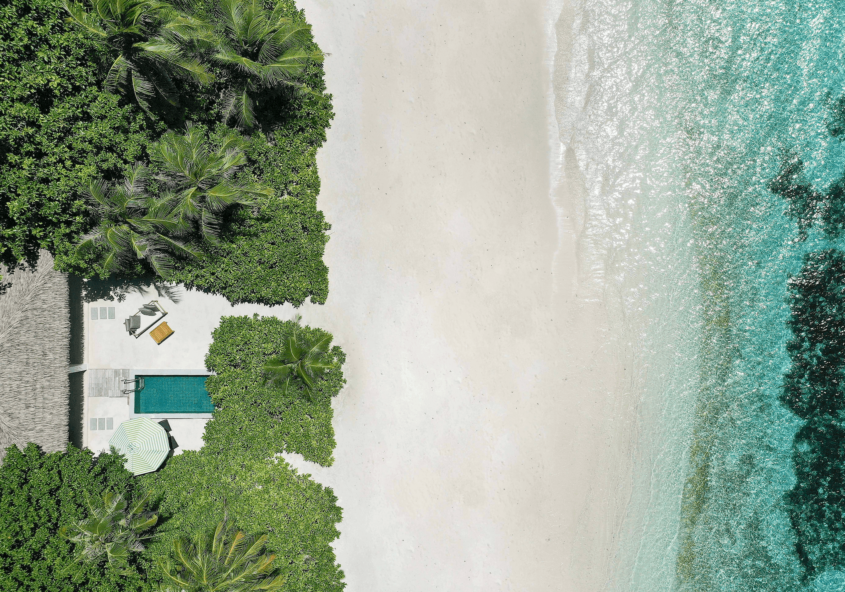 There are ample places in this world to travel, however, when it comes to top beach destinations, Maldives is on everyone's travel list. Enriching family holidays with exceptional experiences is Le Meridien Maldives Resort & Spa.
This year, relax and unwind in style with a special family package for 2 adults and 2 kids below the age of 12 in a spacious 1-bedroom villa starting at just $ 523 per night, which includes dolphin cruises, greenhouse tours, cooking and painting classes, water sports, as well as breakfast and dinner.
Here are four reasons why this island escape should be your next family holiday:
Explore a Sunset Dolphin Cruise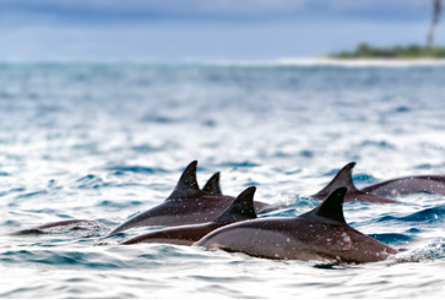 Whether it be family or friends who are looking for an exciting activity to bond over, or a couple seeking a romantic oceanic experience, the cruise heads towards the sunset into the feeding grounds of Maldivian dolphins, a breath-taking experience where dolphins can be seen leaping above the waves as the world around you changes color. The great attraction of dolphin watching in the Maldives is the great diversity of species that can be found, all it takes is a bit of luck.
Get Creative with Canvas Coffee Painting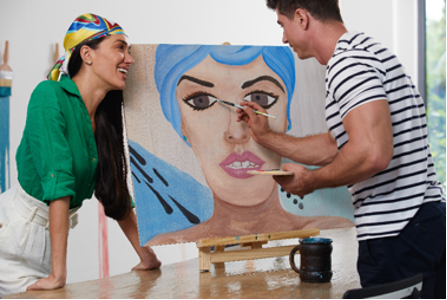 The creative arts space, Waves Lifestyle Hub, offers daily 'Art Jam' and aims to educate and inspire guests during their stay through a dynamic mix of art programmes by the resident artist. Guests are invited to explore the Maldives through various forms of art and design, creating their own masterpiece under the guidance of the resident artist, which they could then decorate their homes with.
Deepen Your Practice with Private Yoga Sessions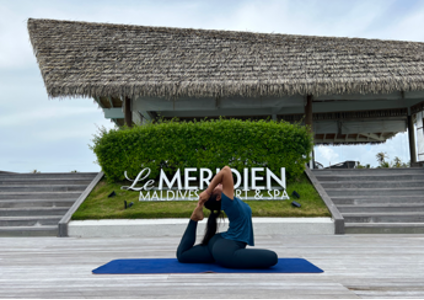 For travelers seeking a wellness focused, soothing, yet active experience, these private yoga sessions are the ultimate choice to rejuvenate, practiced in a secluded and serene environment. A dedicated yoga instructor leads a variety of classes suitable for all levels, with classes including Vinyasa, Hatha, and Yin, focusing on breathing techniques as well as building strength and flexibility.
Rejuvenate Your Mind and Body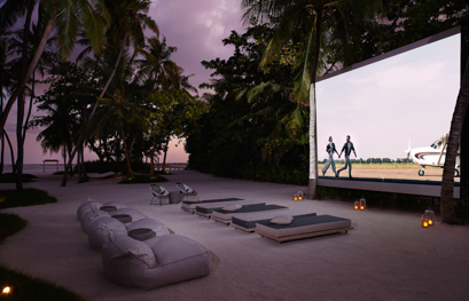 For a fresh start to their day, guests can immerse in a private yoga and meditation session and revitalize with a private fitness class led by the resort's personal instructors. They are then invited to unwind their invigorating day with an incredible experience, the ultimate movie-going experience under the stars, and watch their favorite cinema show with irresistible popcorn.
Experience includes:
1 private yoga and meditation session
1 private fitness session (choose between boxing, Pilates, bootcamp and (HIIT) 1 private
movie night with popcorn
To book the special family package, please visit: https://www.marriott.com/offers/endless-family-fun
For further information or to make a reservation, please visit www.lemeridien-maldives.com.