LUX Tennis and Waldorf Astoria Maldives Team Up to Offer Unbeatable Tennis Experience in Paradise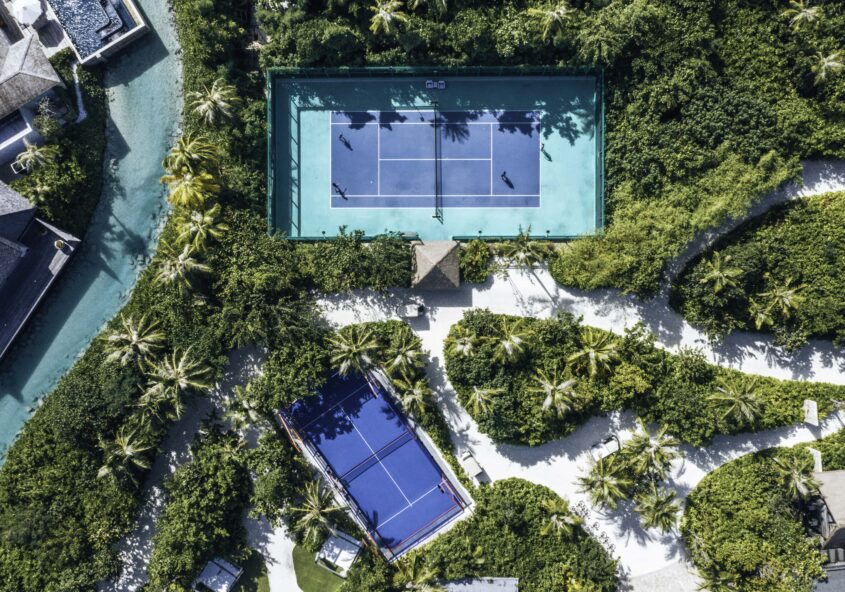 LUX tennis has partnered with Waldorf Astoria Ithaafushi in the Maldives, a partnership starting 1st March 2023.
The resort is located among crystal clear water, pathways of palm trees leading the guests to beautiful dining venues, a world-class spa, an exclusive private island, and a beautiful tennis court just next to the padel court.
LUX tennis provides world-class tennis services, allowing guests quality coaching, and a personalized tennis program, no matter age or level. They intend to continue this at Waldorf Astoria by offering best-in-class training, delivered by former WTA level coach Agata Baranska, privately or in a group setting.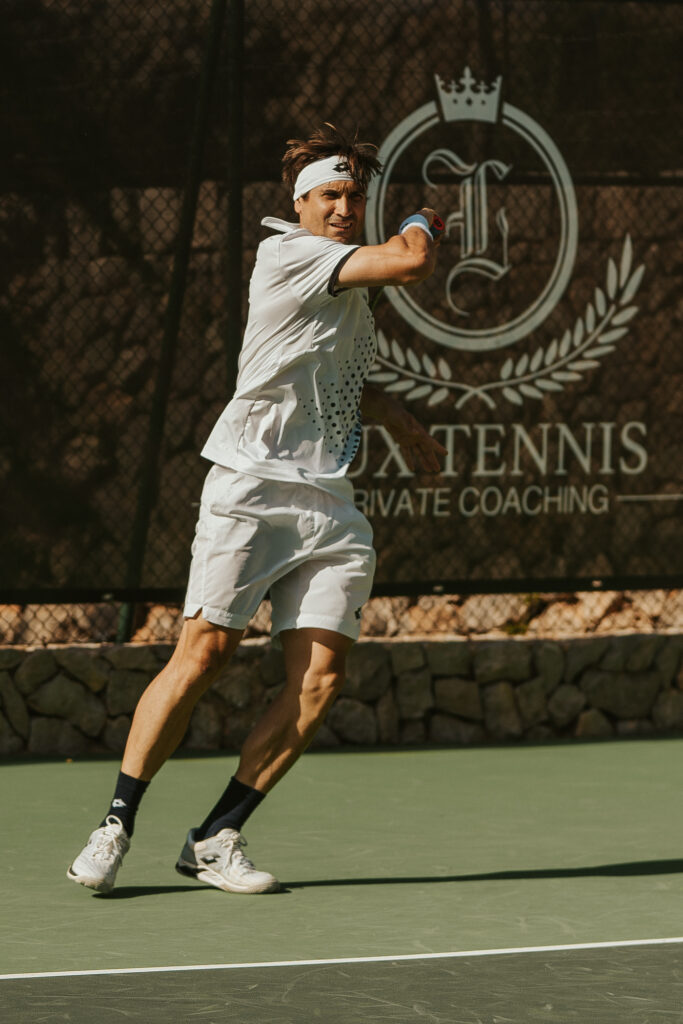 LUX Tennis Pro at Waldorf Astoria Maldives Ithaafushi
Born in Warsaw, Agata Baranska is a skilled and passionate Tennis Professional with more than 20 years of experience as a tennis player and coach. The Polish National brings with her a remarkable career in professional tennis.
Previously ranked number 1 in Poland, number 6 in Tennis Europe and 461 in Doubles, and 812 in Singles on the WTA ranking, Agata has competed and trained with famous tennis players such as Wozniacki, Sakkari, and Linette. In 2022, Agata joined LUX Tennis and will be a Tennis Director at Waldorf Astoria Ithaafushi in Maldives.
Training programs for the guests
Tennis lessons for all ages and levels will be provided, where the guests get to work on improving their tennis game and focus on cardio, technique, and strategy while they can choose to just have a fun hit with our tennis pro.
In addition, padel tennis is overtaking the world, which Waldorf Astoria is making sure is continued with on their resort, where guests can enjoy a session of padel and learn the basics or bring their game to the next level with our LUX Padel Pro, while local partners are available for the guests as well.
Additionally, complimentary activities will be available for guests, with kids clinics, introducing tennis and padel to kids through fun, interactive exercises, and games. Further, adult clinics will be held, where guests are matched up with others and the tennis pro, to undertake various challenges and matches on the tennis and padel court.
The clinics for kids will be held Wednesdays and Fridays from 10:00-10:30 and for adults on Tuesdays and Thursdays from 9:30-10:00.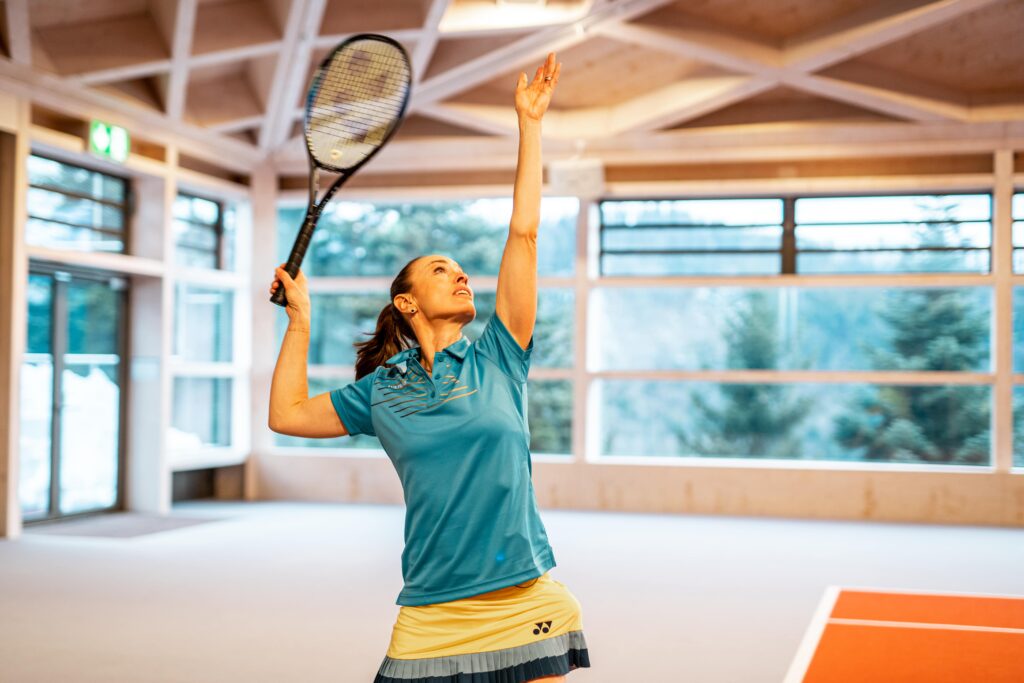 The "little" extra
In addition, the guests will be granted to take part in THE LUX TENNIS LEGEND EXPERIENCE, which is a 5h course offered by our LT Pro about the LUX Tennis Ambassadors, Martina Hingis, and David Ferrer.
Guests get to partake in insightful lessons and get to learn about the former champions' training routines through videos, which allowed them to become world number 1 and 3, respectively.
Further, it allows the guests to train like the legends and improve their game with unique programs designed by them specifically.
This exclusive package includes a complete video created by the legends which guests then get to analyze and learn from, a certificate of completion signed by the professionals, a full and personalized tennis report, and the wonderful opportunity to play with Hingis and Ferrer in their respective home countries.
Training like Martina Hingis – Swiss legend and former world #1
Hingis won all five of her major singles titles before she turned 19 years old, and after winning the Australian Open singles championship at 16 she became the youngest Aussie champion in history. That March she managed to become world number one, and become the youngest ever to acquire that position.
Her success came from tactics and strategy, which allowed her to control the rhythm of the game. She ended her career 2017 in the WTA finals in Singapore, and ended on a career high as number one, a position she maintained for the most time during her career.
Training with Martina, allows the guests to learn from the most tactical and strategic former professional tennis player, while focusing on enhancing technical aspects of the game to outsmart opponents, by capitalizing on their own strengths and using it against opponents weaknesses, allowing guests to unleash their inner talent.
Training like David Ferrer- Spanish legend and former world #3
David Ferrer turned professional in 2000, and in 2002 he won his first title on the ATP tour, allowing him to finish in the top 100. In 2005 he broke through the top 20 and in November 2011 he ranked # 5 in the world. He has 11 career singles titles and has reached the semi-finals of the 2007 US open and 2011 Australian open. He was the most physical player and the best mover on the tennis court, he also was known for his forehand, which he used to pressure his opponents.
 David Ferrers' focus with the guests is more on the physical aspects of the game and how to move in the most efficient way to cover more ground on the court with the intent of never giving up, while giving tips on how to make the forehand a stronger weapon by mastering the topspin, that allows the guests to neutralize the opponent's strengths.