Madifushi Private Island Maldives Is Offering a 5-Day, 4-Night Package for a Romantic Getaway.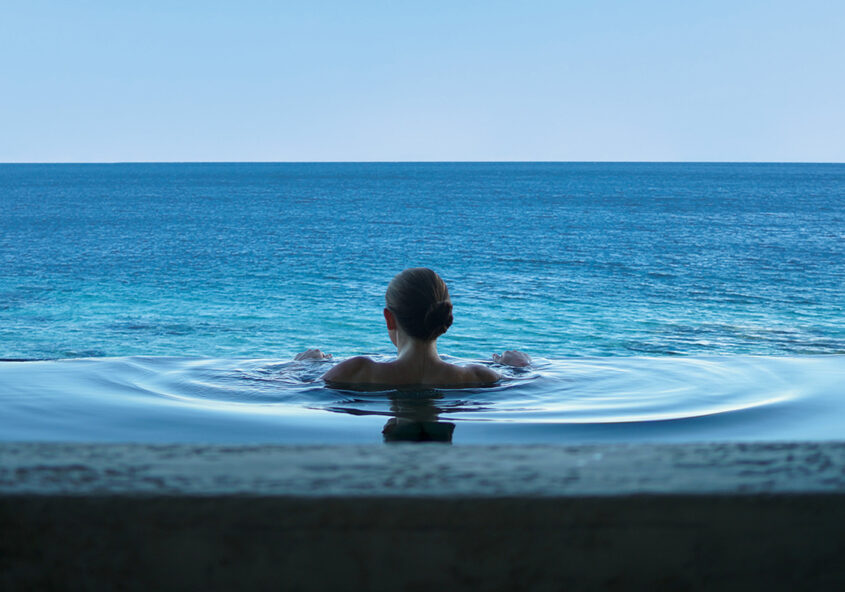 Madifushi Private Island offers the ultimate destination for couples in search of a romantic and unforgettable getaway. This paradise is a one-of-a-kind haven where lovers can celebrate their most precious moments while being surrounded by serene wonders.
Experience five days and four nights of tranquillity and luxury with this exclusive package. Guests can bask in the beauty of the island's pristine beaches while enjoying amenities tailored to their every need.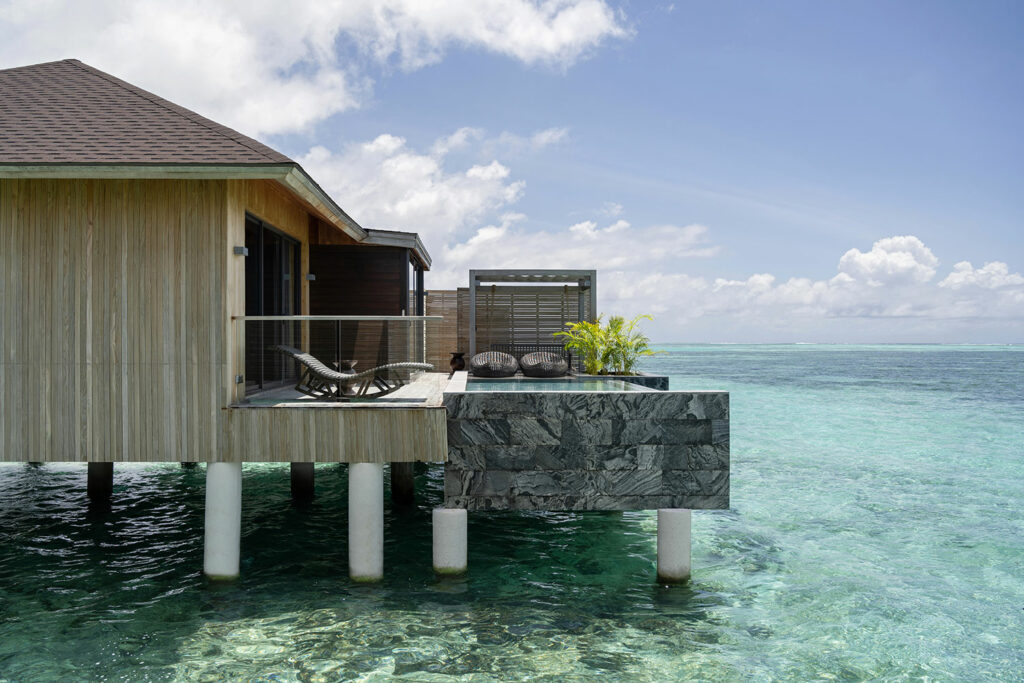 The package includes a range of enticing inclusions to enhance the romantic escape:
Guests will be welcomed with Madifushi Private Island's signature drink upon arrival.
Convenient return seaplane transfers for two persons are provided.
Daily breakfast, lunch, and dinner for two persons await at the BlueFin restaurant.
Unlimited selected alcoholic and non-alcoholic beverages from 10 am to 11 pm at the BlueFin restaurant and Splash Bar.
A romantic dinner for two persons will be arranged by the beach at the Fahrenheit restaurant, setting the stage for a truly memorable evening.
To further indulge in relaxation, a 50″ Balinese Massage for two persons is included.
Daily minibar set-up.
Guests can enjoy complimentary non-motorized water activities.
This exclusive package is available for stays from January 17, 2023, to December 23, 2023. The standard duration of the stay is 4 to 10 nights. Please note that reservations must be cancelled at least 14 days prior to arrival to avoid a penalty charge equal to a full-night room and tax.
*Terms and conditions apply*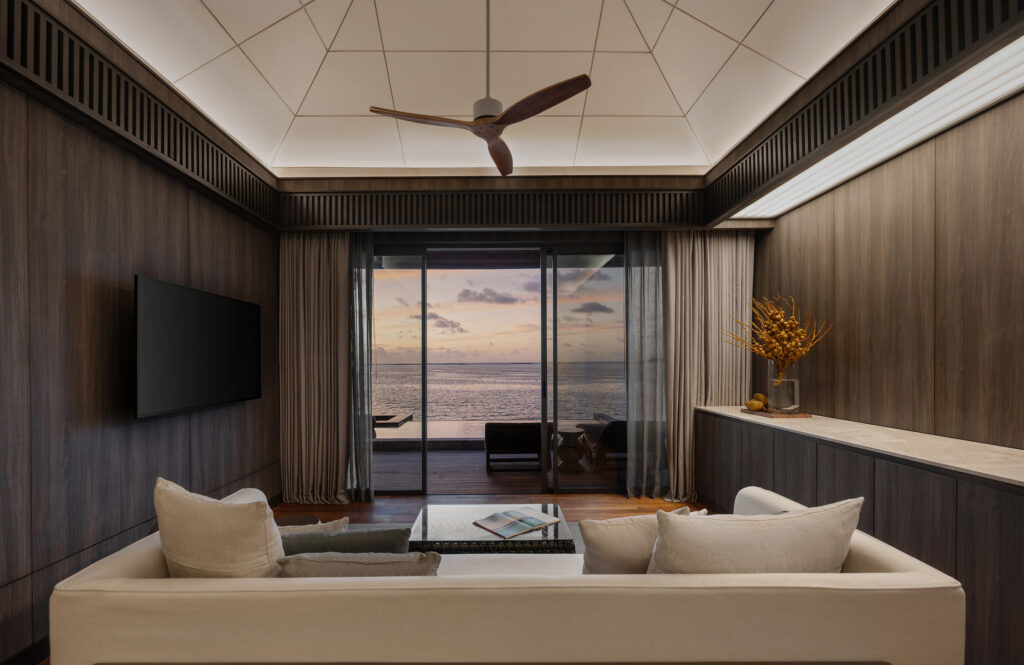 Madifushi Private Island quietly marooned in an expansive turquoise lagoon, is a short 35-minute seaplane flight from Velana International Airport. A nature-centric property designed to sit in harmony with its environment, this untouched coastal getaway features a total of 80 beach and overwater villas. These intimate sanctuaries are complete with a terrace that leads to a private pool, with access to the palm-fringed shore or perched over the Indian Ocean with either a sunset or sunrise view.
Discover the epitome of romantic serenity at Madifushi Private Island Maldives. With luxurious accommodations, rejuvenating spa treatments, delectable dining experiences, and breathtaking natural surroundings, guests can embark on an extraordinary journey of tranquillity and love.
To book your romantic getaway today, please visit https://madifushiprivateisland.com/special-offer/