Make the Rest of Your 2023 Count: Embark on Captivating Journeys at Alila Kothaifaru Maldives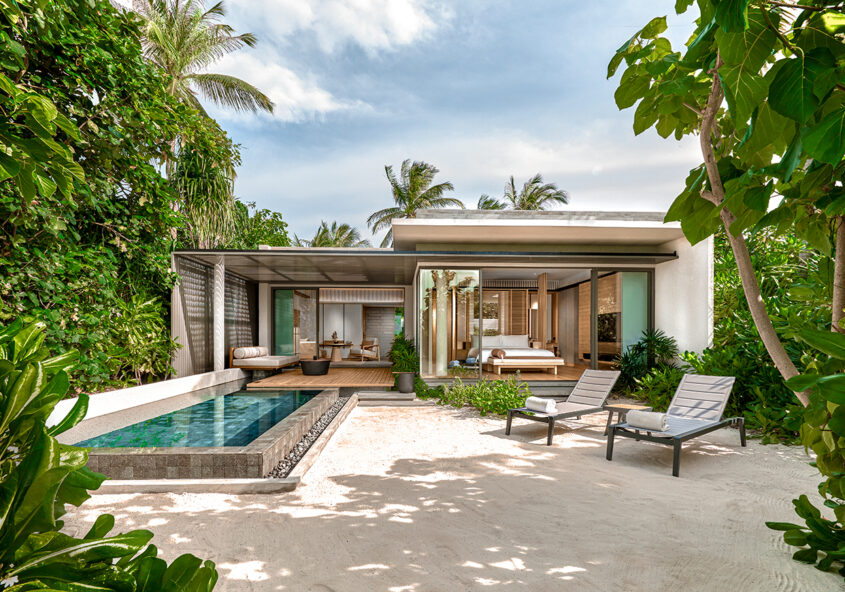 Named among Condé Nast Traveler's 2023 Hot List of the Best New Hotels in the World and the Best New Beach Hotels in the World, Alila Kothaifaru Maldives invites travellers to escape into a world of enchantment and create lasting memories as they make the rest of their 2023 truly exceptional.
The luxury island retreat located in Raa Atoll has recently undergone enhancement works, transforming the entire resort into a pristine paradise adorned with a breathtaking white-sand beach. Nestled within this exquisite haven, the Beach Villas offer a truly immersive experience, allowing guests to indulge in the beauty of the surroundings. With direct access to the beach just a few steps away from their villa, guests can enjoy approximately 5-10 meters of exclusive beachfront space, where they can bask in the splendour of the sun-kissed shores.
Whether choosing to stay in one of the beach or overwater villas, guests can discover a selection of handpicked activities tailored to their desires, ensuring an otherworldly experience that will leave them in awe. Alila Kothaifaru Maldives strives to provide a truly unforgettable vacation in the Maldives, where every moment is filled with wonder and tranquillity.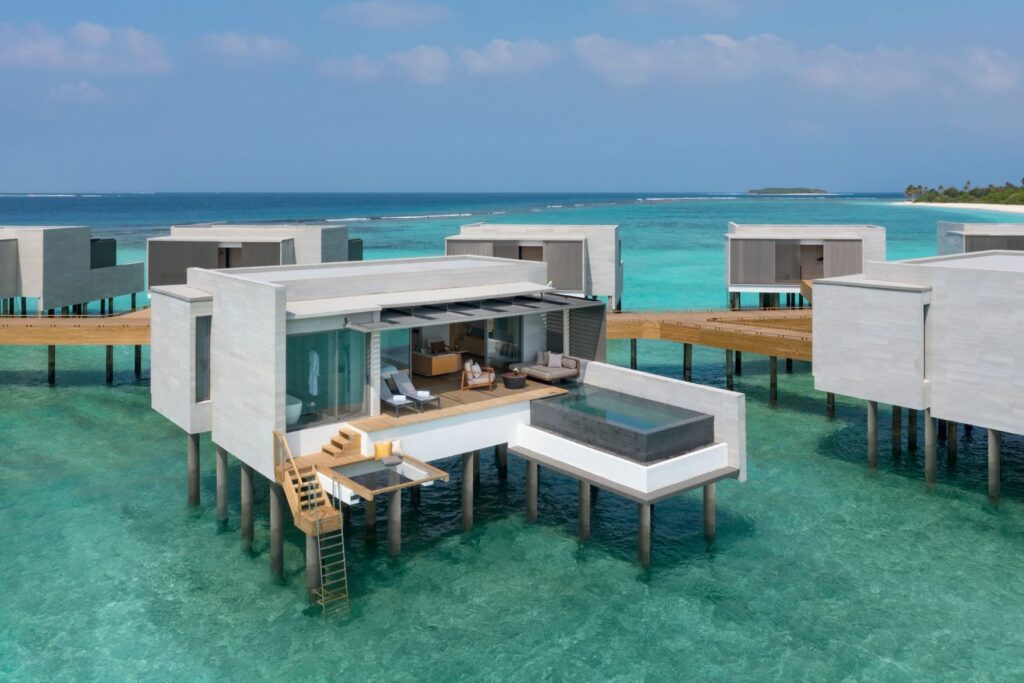 Solo Traveler's Haven: Discover Your Inner Peace
The resort offers solo travellers a haven to rejuvenate minds, bodies, and souls. They provide the Spa Alila Journey to You – Full Day package, meticulously designed to awaken inner strength and leave guests feeling replenished. The day begins with a yoga and pranayama session, where an expert yoga instructor leads participants through gentle yet invigorating Hatha Yoga postures suitable for all levels. The aim is to foster self-awareness and relaxation. Following the yoga session, guests indulge in a series of spa treatments, including a rejuvenating Balinese therapy, a luxurious cocoa, coffee, and coconut body scrub, and a serene Herbal Compress Massage that gently eases any lingering tension. As the day draws to a close, guests conclude their experience with a private meditation session, allowing them to immerse themselves in a profound state of tranquillity.
A Journey for Two: Connect on Another Level
Indulge in an idyllic escape filled with intimacy and romance alongside cherished companions. Alila Kothaifaru presents an exclusive offering designed for couples, facilitating the deepening of their connection and the creation of cherished memories. Aboard a traditional dhoni boat, they embark on a voyage to a secluded sandbank, where a captivating island-style picnic arrangement awaits, enveloped by awe-inspiring vistas and tranquil surroundings. In their quest to forge an even stronger bond, guests cam partake in The Art of Touch workshop, an exploration of the therapeutic and soothing effects of tactile interaction. Here, they acquire fundamental massage techniques and sequences to be shared with their beloved, forging an indelible experience of unity. As a memento, they depart with a bespoke signature blend of essential oil from Spa Alila Maldives, serving as a tangible reminder of their magnetic encounters at Alila Kothaifaru.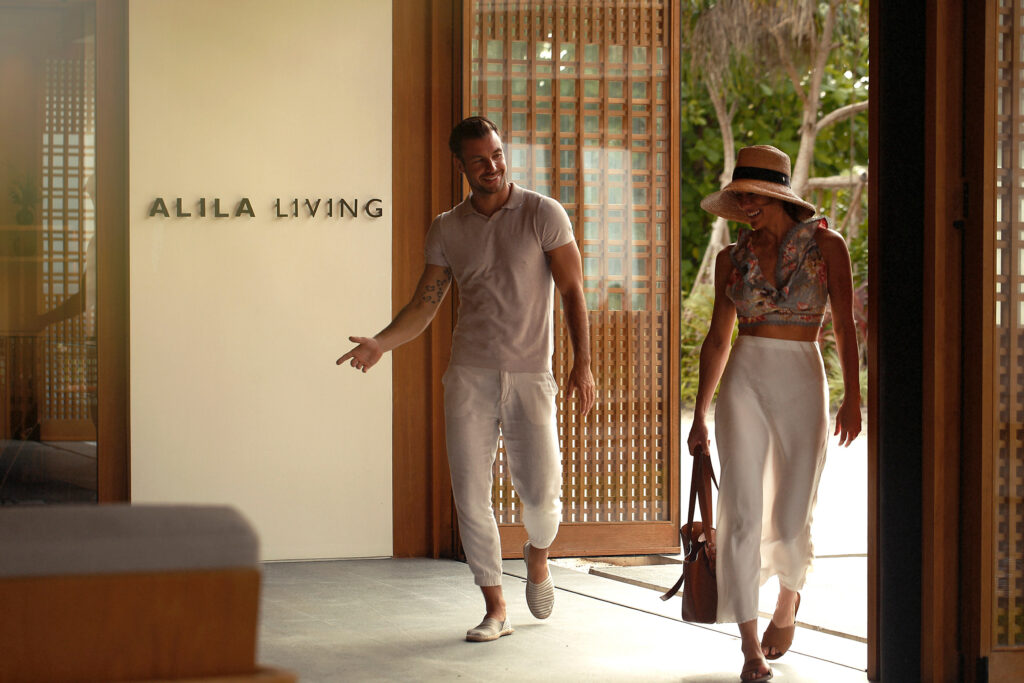 Family Bonding: Bucket List Worthy Adventures
Alila Kothaifaru is the perfect destination for families seeking extraordinary adventures. Dolphin cruises at sunset offer encounter with playful spinners and curious bottlenose dolphins, providing a chance to witness their acrobatic displays and see the joy on children's faces as they observe these magnificent creatures up close. The period from November to early January brings the opportunity to experience the breathtaking "Sea of Stars" phenomenon on Vaadhoo Island, where the waves glow like a starlit night sky. Tailored family spa experiences, including Father and Son/Mother and Daughter massage treatments or family yoga sessions, provide a chance for bonding, relaxation, and the creation of precious memories after a day filled with excitement.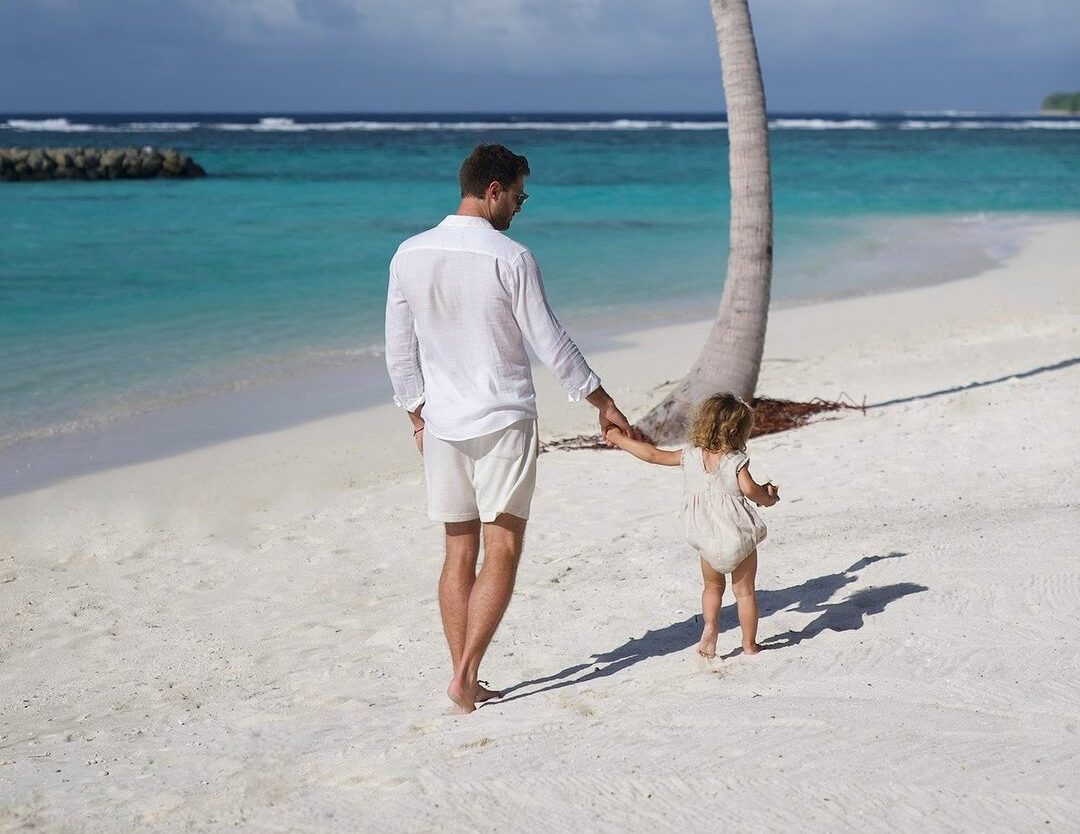 Friends Escape: Epic Moments Made for Sharing
Travels with their closest companion assumed an ethereal ambience at Alila Kothaifaru. The establishment fostered an exceptional atmosphere for cultivating and fortifying friendships through an array of unforgettable encounters. Among these, the remarkable Breakfast Afloat stood out, offering an exclusive dining experience aboard a traditional Maldivian dhoni boat. Emanating a sense of wonder, this bespoke activity allowed guests to cherish each moment as the sun gracefully ascended above the ocean's horizon, adorning the sky with a kaleidoscope of vibrant hues. Moreover, the Champagne Sundowner, hosted at The Shack, a secluded sandbank, presented an exquisite occasion for indulging in sparkling libations while basking in the captivating vistas of the awe-inspiring sunset.
Conscious Traveler
Renowned for its unique destination experiences, Alila proudly positions itself as a hotel brand with a strong ethos of supporting – and giving back to – the local community. Conscious travellers are invited to discover the beauty of the people of Maldives through A Day in the Life of a Maldivian, where they can learn all about the unique Maldivian lifestyle, narrated by one of their friendly local hosts and through an interactive cultural journey. The day ends with a visit to a nearby inhabited island, Maduvvaree, to share afternoon tea or a meal with a local family.
At Alila Kothaifaru, authentic and personalized travel experiences allow guests to go beyond themselves to discover a more connected world while making space to think, breathe and restore. They create opportunities for guests to experience new cultures and landscapes, and discover familiar destinations through new lenses.
to make the most of 2023 with Alila Kothaifaru Maldives, explore their special offers here:
https://www.alilahotels.com/kothaifaru-maldives/offers