Make Your Way to Social Distance in Style at Luxury Maldives Villas!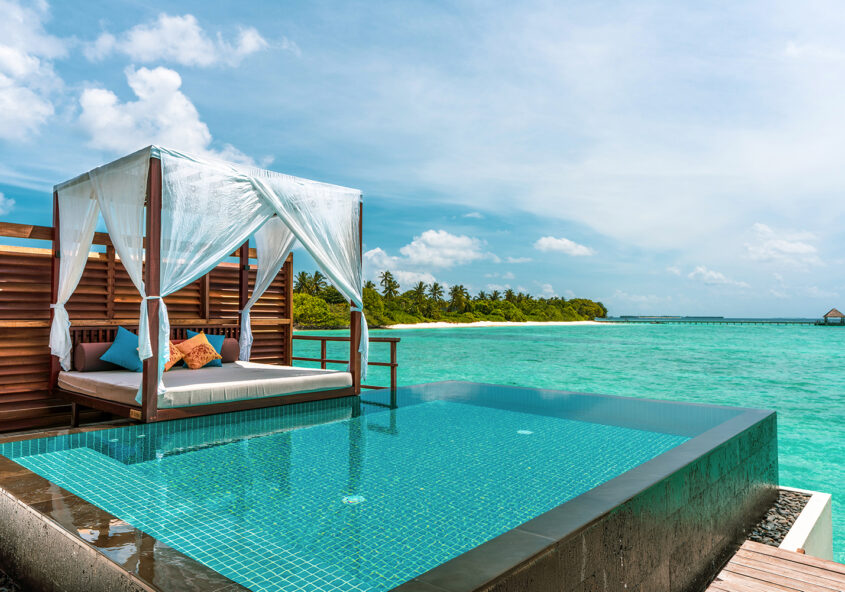 Our need for travel is unquenchable. So why not seclude yourself away and social distance in style at a luxury Maldives villa? Be it a chic (Maldives-style) overwater villa, beach villa, underwater villa or even a Bubble!
While we try to adapt life with 'new normal', complying with the health and safety measures is important too. It has become crucial to find the balance between proper distancing and leisure. The ideal way to keep within limits while having a well-deserved break is by safely checking into an exquisite villa or suite, which will definitely take your mind off of the unpleasant days and give you the much needed break you need.
Whether its a lush, green vista at a garden villa with private pools, or with a view of the blue horizon at an oceanfront overwater villa, one thing guaranteed at the paradise destination is that it will be a definite worthy retreat all to yourself!
The luxury overwater villas of Maldives (usually referred to as "Maldives-style water villas) is a bucket list stay for everyone across the globe. With guaranteed privacy, breathing in the breezes of the ocean and a picturesque view of the turquoise blue waters, it will definitely be a highlight for your tropical getaway.
For Maldives, it does not simply stop there. Overwater villas are now considered a basic room type, and even slightly anachronistic as there's nary a resort that does not have at least one. Resorts like Pullman Maldives Maamutaa with their "Aqua Villa" and Conrad Maldives Rangali Island have raised the bar by introducing the world's first underwater villas. The jaw-dropping design at Conrad Maldives is named Muraka ("coral" in Dhivehi, the local language of Maldives) and sits 16 feet and 4 inches below the surface of the ocean.
Another luxury hideout for you is the Bubble. That's right. Have your personal space completely sealed off from the world in a Bubble! A  a cozy night inside a bubble on the beach at Seaside Finolhu or a Skyhouse Bubble at Amilla Fushi for an extraordinary experience with amazing views of the sunset, the choice is yours.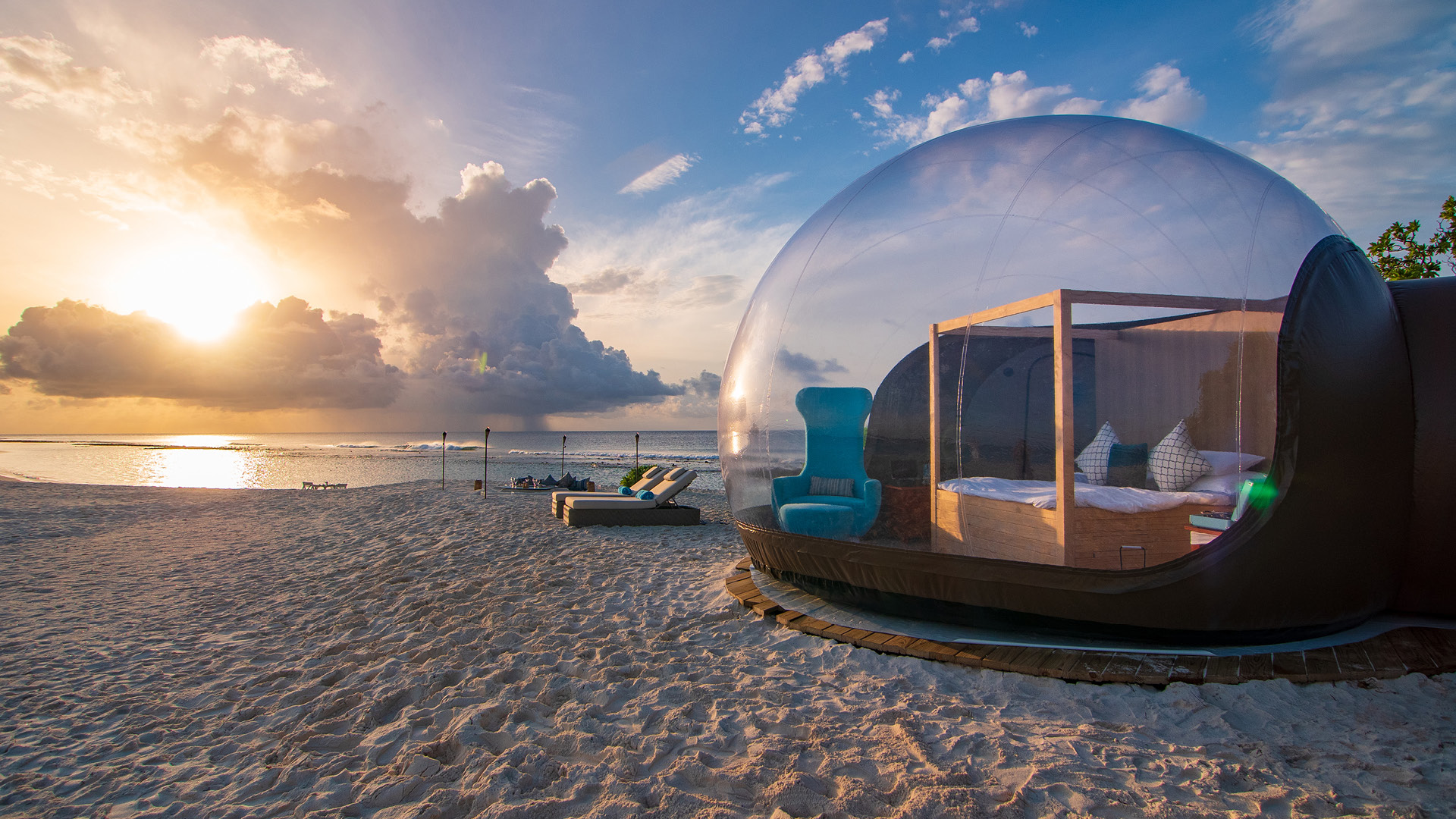 Beach Bubble at Seaside Finolhu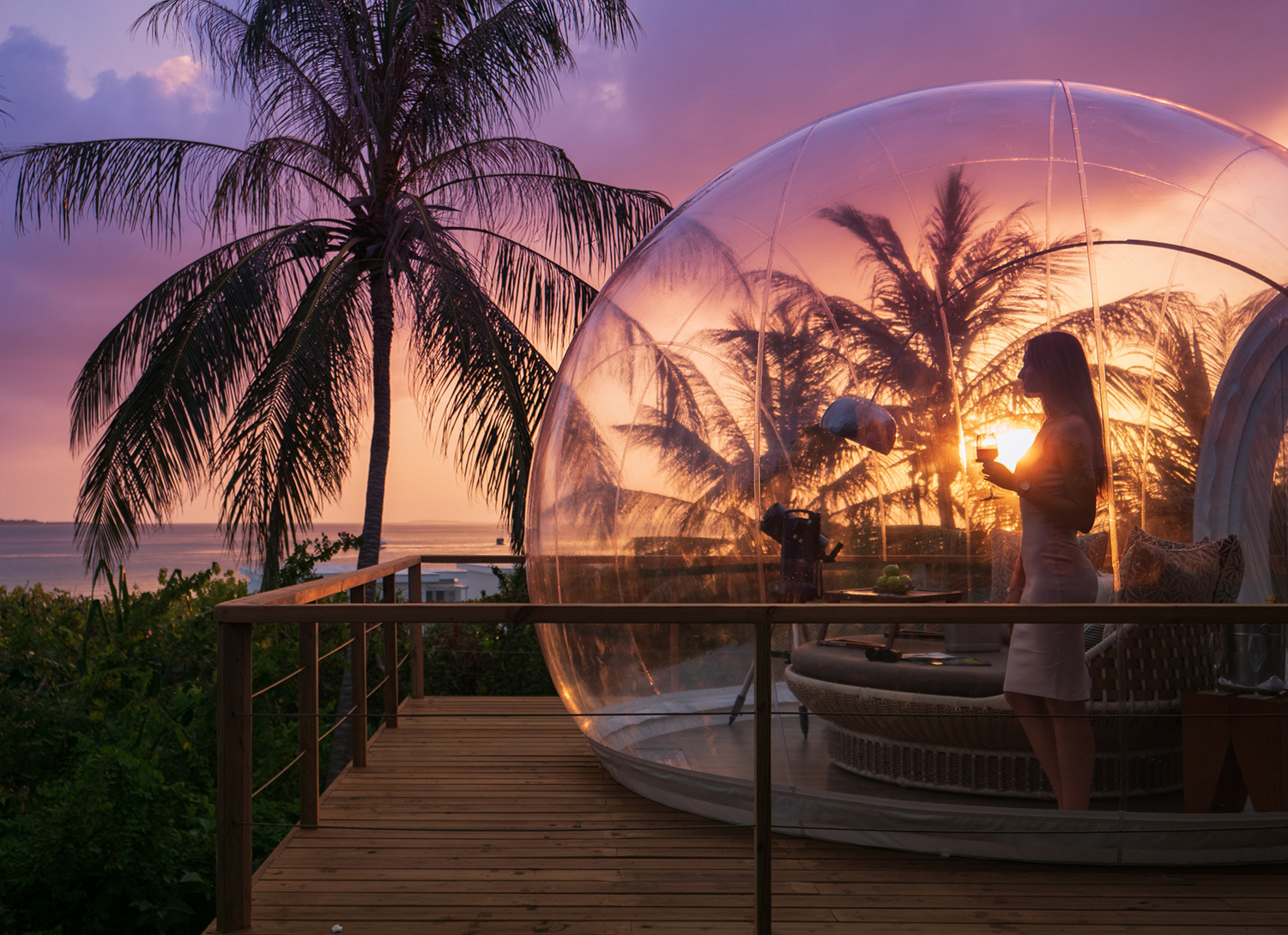 Skyhouse Bubble at Amilla Fushi
Embrace the new normal, but don't let it stop you from traveling. Travel to paradise, travel to Maldives and social distance in style!
Featured image: Furaveri Maldives