Maldives Virtual Tour Signs as a Media Partner for 480KM – Ultimate Maldives Paddle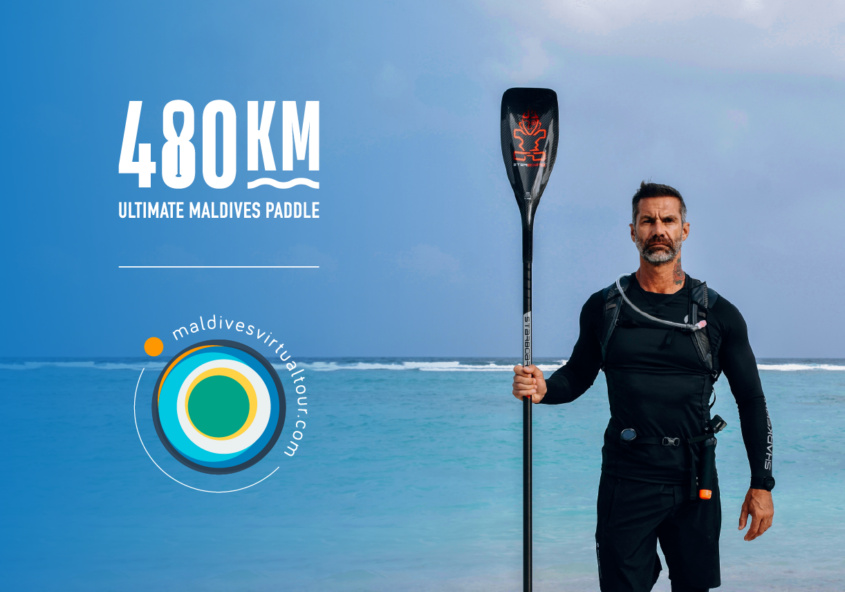 Maldives Virtual Tour has signed as a media partner for 480KM – Ultimate Maldives Paddle.
World-renowned adventure and extreme sports athlete, author, creator of One Breath Meditation, and motivational speaker, Damien Rider is set to embark on an expedition to paddle 480 km across 8 atolls and 8 local islands in the Maldives as part of this event.
Starting on 17th February, he will take on an epic challenge to paddle the "one-and-a-half-degree channel", the biggest channel of the Maldives at 115 km. Damien's expedition will be the longest distance paddled in the Maldives and will also make him the only person to paddle this channel.
Through the digital partner Ooredoo Maldives, Damien's Journey will be live-streamed and live tracking will be available for the national and international audience, with public access on Starboard's social media and the webpage. The event will be featured in a global documentary as well.
For partnership opportunities, please contact carlie@agencyx.com.au.