Meeru Reaches 10,000th Guest Review on Tripadvisor!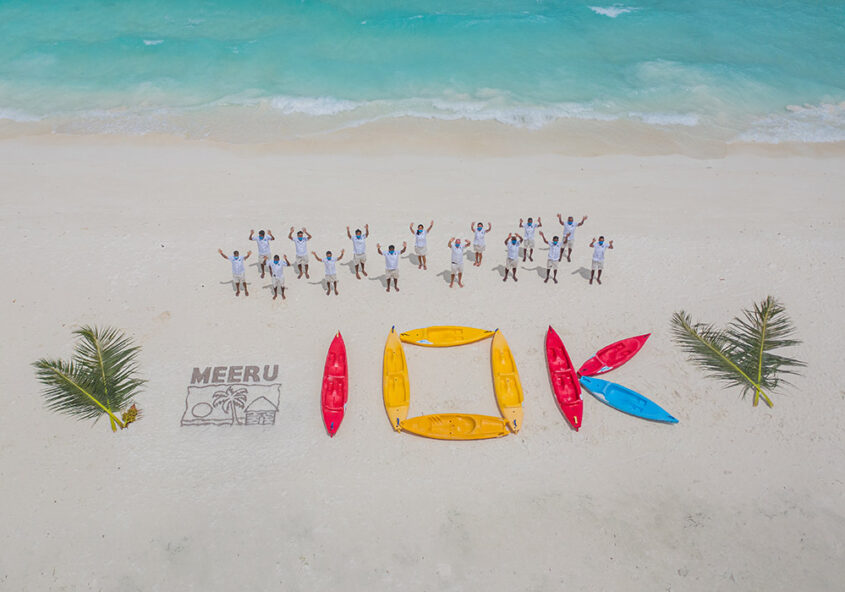 Meeru Island Resort & Spa is proud and excited to announce another monumental achievement for reaching the 10,000 mark in review numbers with an 'Excellent' rating on Tripadvisor – one of the most popular and reputable online review websites, ranking hotels and resorts based on travellers' feedback.
They extend their heartfelt thanks to the guests for their genuine feedback, love, and support. Guests not only consider Meeru as their second tropical home away from home, but also share the memories of the holiday experiences in the palm-fringed paradise on Tripadvisor. 
Recent reviews on Tripadvisor about holidays spent at Meeru Island:
Dream Vacation
Luisa G, Braga District Portugal
"A dream vacation in paradise. An excellent resort with very kind and attentive staff, comfortable accommodation and delicious and diverse food. Meeru Island and the resort are the ideal place to rest, relax and bathe in the sea at any time of day.."
A Paradise on Earth
Kata777, Spain
"We had unforgettable holidays in Meeru Island Resort. Even if I would try I couldn't find anything negative. The island was a paradise, most beautiful place I have ever seen in my life. The beaches clean, white and the water crystal clear. The villas we stayed (two different type of water villas) were impeccable and the views breathtaking. There were also many activities you could do so it was impossible to get bored. The food in n the buffet was incredible, no words to describe… And the staff all very helpful and kind. The whole experience was a complete success and I would definitely recommend it to anyone who is thinking of visiting Maldives.."
Perfect Getaway
Tiffany, Doha, Qatar
"Everything is great! Reception is very accommodating. Our villa is spacious for 3 (2 adults and a child). Food is very tasty. Staff are really good. I highly recommend this resort to my family and friends. Thank you and will definitely come back.."
I Couldn't Have Wished for a Better Honeymoon
Shayke05, Limburg Province, The Netherlands
"This island resort is everything! Stayed here for our honeymoon for 2 weeks and it was perfect! So peaceful, so quiet.. you can really relax here. Everything was perfect, our room was so beautiful and had the perfect view over the sea, we were always surprised by our new neighbours that were just casually swimming by (reef sharks, rays, and big fish) even a little bit further down there was a turtle which we sometimes saw when snorkeling. The food was perfect and very different every day, it never got bored.."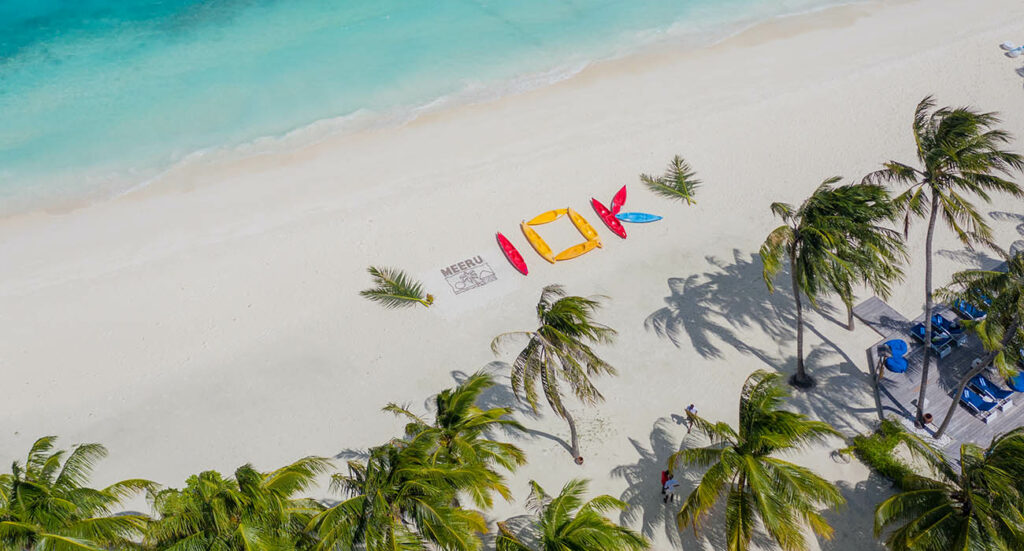 Many guests speak highly of Meeru's upscale accommodations, from the cosy comfort of Garden Rooms to the exclusive Jacuzzi Water Villas, the island's natural beauty, the exquisite culinary offerings, and the myriad of things to do.
Furthermore, while it is true that Meeru is an expansive resort, that does not hinder the property from offering a welcoming atmosphere and heartfelt service – as seen in thousands of guest reviews – and Meeru owes it to their passionate and dedicated team members.