Ooredoo Maldives Signs as the Digital Partner for Maldives Virtual Tour Expo 2022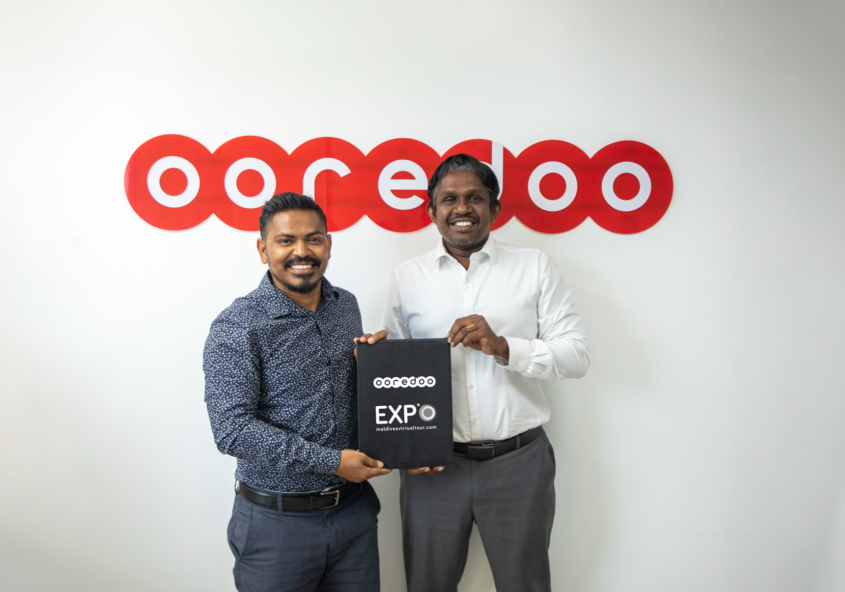 Ooredoo Maldives has signed as the digital partner for Maldives Virtual Tour Expo 2022. The Chief Commercial Officer of Ooredoo Maldives, Mr.Hussain Niyaz and Chief Operating Officer of Orca Media Group, Mr.Ahmed Nasir signed the partnership for Maldives Virtual Tour Expo 2022. 
Ooredoo Maldives provides a wide range of innovative voice, data, broadband, content and enterprise services tailored to the growing needs of today's consumers and businesses. Guided by its vision of enriching people's lives and its belief that It can stimulate human growth by leveraging communications to help people achieve their full potential, Ooredoo has transformed the communications industry for the people of the Maldives.
Maldives Virtual Tour Expo (MVT Expo) is a virtual consumer travel fair held on maldivesvirtualtour.com offering unbeatable holiday offers across the Maldives from 1st to 31st July 2022. This is going to be the largest virtual consumer travel fair of the Maldives reaching over 10 million travelers across the globe.
Throughout the expo, Maldives Virtual Tour will be giving away 50 free holidays for the lucky winners. Visitors attending the MVT Expo can enrol in the lucky draw and stand the chance to win a free holiday to Maldives. Furthermore, visitors will be able to enjoy offers of a lifetime for their dream holiday in the Maldives.
Officially launched on 31st December 2020, Maldives Virtual Tour is the breathtaking 360° virtual tours of Maldives with over 2000 virtual tours of more than 150 islands. In addition to the virtual tours, travellers can enjoy reading travel guides about Maldives and enjoy the best deals for their dream vacation.