Owners of the Award-Winning Champagne House Is Hosting A Dinner and Master Class at Cora Cora Maldives
It's Freedom Time and champagne corks will be popping, and flutes will be clinking! Cora Cora Maldives are delighted to announce that the renowned Charles Duval-Leroy from the esteemed Duval-Leroy Champagne house is hosting an unforgettable six-course Champagne Dinner as well as an exclusive Champagne Master Class at the five-star Maldivian resort this August.
On Sunday 20th August from 8:30pm, Charles Duval-Leroy will guide guests on a journey through the history and tastes of champagne. In the true Luxe for Less style that Cora Cora Maldives is renowned for, this masterclass is complimentary and part of the Premium All-Inclusive Gourmet Meal Plan®. Guests at this exclusive event will learn all about Duval-Leroy Champagnes, the different types of champagne, and the area in which they are grown and produced. During this intimate event, Charles Duval-Leroy will explain how the tastes and notes differ between Duval-Leroy Brut Organic, Duval-Leroy Brut Reserve, Duval-Leroy Brut Rose Prestige Premier Cru, and Duval-Leroy Prestige Grand Cru Blanc des Blancs – not to mention guests will be able to taste all four on a complimentary basis!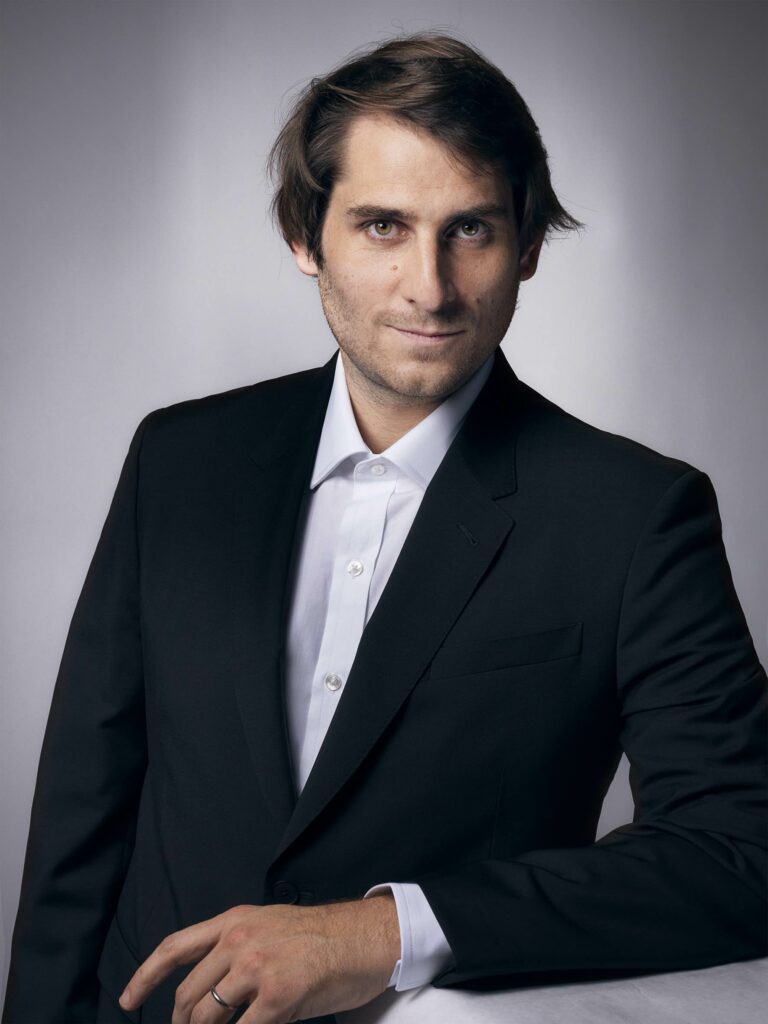 On Monday 21st August, Charles Duval-Leroy will be taking guests on an unforgettable wine and dine journey through the Côte des Blancs region of Champagne, perfectly paired with delicious dishes prepared by the island's Chef Anuj. Limited to just 20 people at Acquapazza® Beach Club, this exceptional culinary experience costs just US$90 per person and includes the following delectable dishes, each one paired with the perfect champagne – chosen by Charles Duval-Leroy himself, including a glass of the Femme de Champagne Brut Grand Cru with a value of €287.50 for a bottle:
Tartare of Atlantic Salmon with Sturia caviar

Duval-Leroy Fleur de Champagne Brut Premier Cru, France
Smoked goat cheese, baby beetroot, fig, cashew nut, tamarillo, and basil

Duval-Leroy Brut Reserve, France
Sea bass with white asparagus, beurre blanc, wild garlic leaves, garlic flowers, and chive oil

Duval-Leroy Prestige Grand Cru Blanc de Blancs, France
Morel mushroom, homemade pappardelle, garlic mustard, cream, and egg yolk

Duval-Leroy Femme de Champagne Brut Grand Cru, France
Duck breast, Pak choi, cocoa crumb, sweet peach, and chocolate jus

Duval-Leroy Brut Rose Prestige Premier Cru, France
Pavlova with mixed berry and raspberry coulis and vanilla Crème Brûlée

Duval-Leroy Brut Organic, France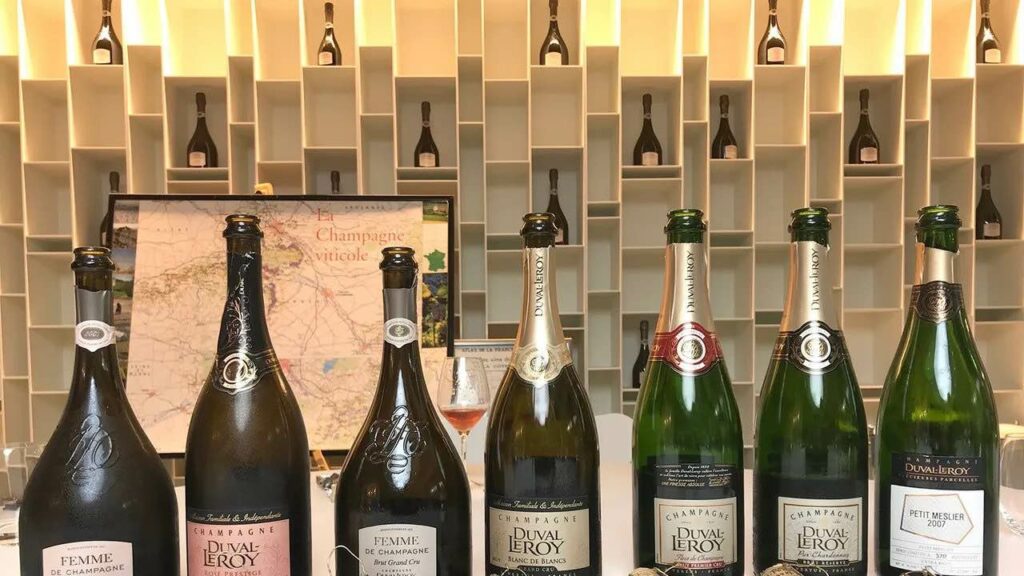 Duval-Leroy is a premium champagne producer with 150 hectares of vineyards based in Vertus, a village in the Côte des Blancs region of Champagne, and has an illustrious history dating over 160 years ago. Since 1859, this family-run champagne house has won awards at several international wine competitions including those held in Barcelona and Monaco. Constantly innovating the champagne industry, Duval-Leroy was the first house to create a blend of Pinot Noir and Chardonnay to create its Curvée Fleur de Champagne in 1911. Currently, run by Carol Duval-Leroy and her three sons, Julien, Charles, and Louis, Carol was named "the most influential woman in Champagne" in 2013 and has protected the Duval-Leroy heritage since taking the reins in 1991. Everyone at Duval-Leroy is thrilled with the new collaboration with Cora Cora Maldives.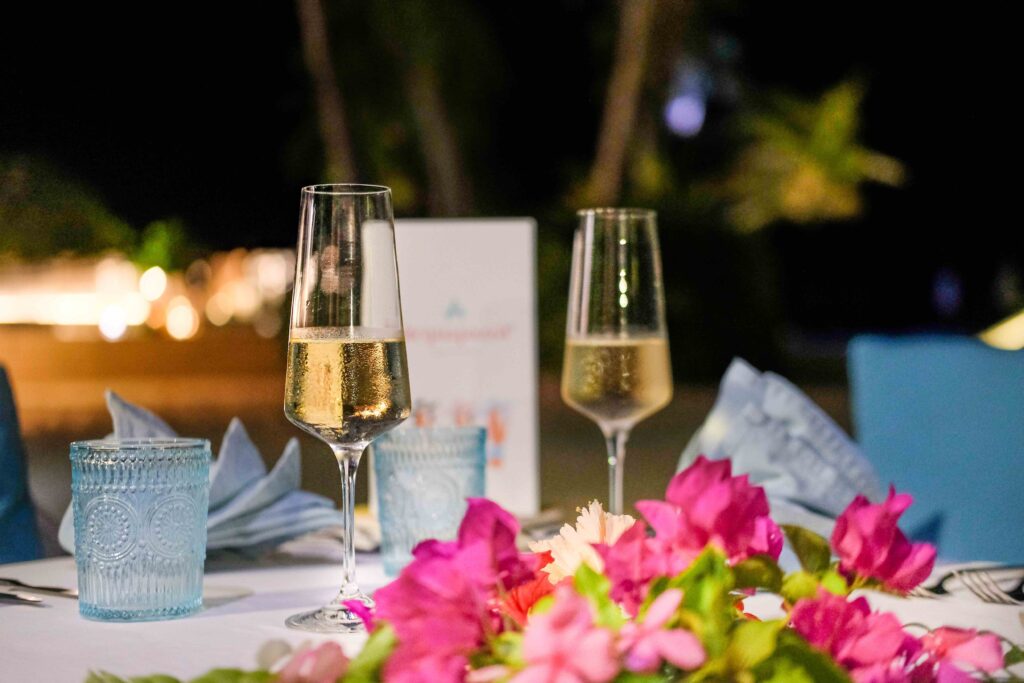 Cora Cora Maldives offers its guests a one-of-a-kind immersive Maldivian cultural, experiential, and culinary experience. Comprising of 100 villas, four restaurants, two bars, MOKSHA® Spa and Wellbeing Centre, water sports & diving centre, gym, overwater yoga pavilion, outdoor cinema, CoRa kids® Club, and the Dutch Onion® Museum. Cora Cora Maldives is 45-minutes by seaplane from Velana International Airport or 30 minutes by domestic flight followed by a 20-minute speedboat journey. Cora Cora Maldives is the ultimate idyllic, island escape. www.coracoraresorts.com
All reservations can be made via the Cora Cora Maldives App. Bookings for the six-course dinner are accepted until 19th August at 6pm.