Pamela Reif Discovers Authentic Maldivian Nature at Park Hyatt Maldives Hadahaa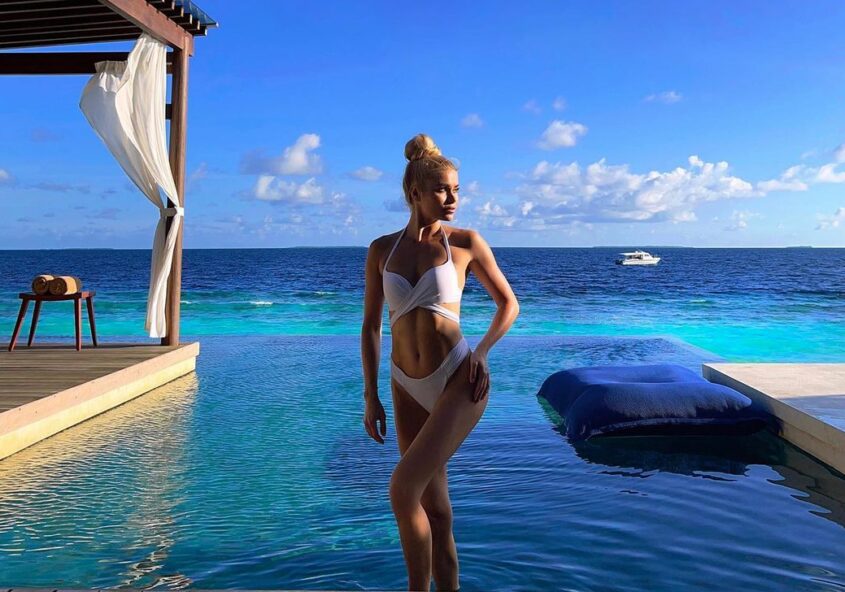 Park Hyatt Maldives welcomes Pamela Reif to nature's paradise in Hadahaa. Pamela is an avid health and fitness enthusiast, a successful businesswoman, and social media celebrity from Germany who experienced a true Maldivian nature with @parkhyattmaldiveshadahaa .
Maldivian cooking class, palm leave weaving and crossing the equator were some of the activities that Pamela got to experience for the first time amidst her several visits to the Maldives. The team at Park Hyatt Maldives Hadahaa prepared a unique bed decoration with a portrait of Pamela, hand-made using only palm leaves. The housekeeping team took 5 hours to prepare and made a surprise for Pamela with a message 'Goodnight Ms. Reif', which Pamela then posted on her stories showing her appreciation for the team's effort.
Park Hyatt Maldives Hadahaa is located in the northeast of Huvadhoo Atoll, one of the world's largest and deepest atolls, which offers some of the finest diving in the archipelago. The island of Hadahaa is secluded, verdant, encircled by a white-sand beach and untouched 360 degrees house reef, perfect for an escape in paradise.
For more information and booking, visit Best Luxury Maldives Resort | Park Hyatt Maldives Hadahaa