Paradise Island Resort & Spa Introduces the Brand New Infinity Swimming Pool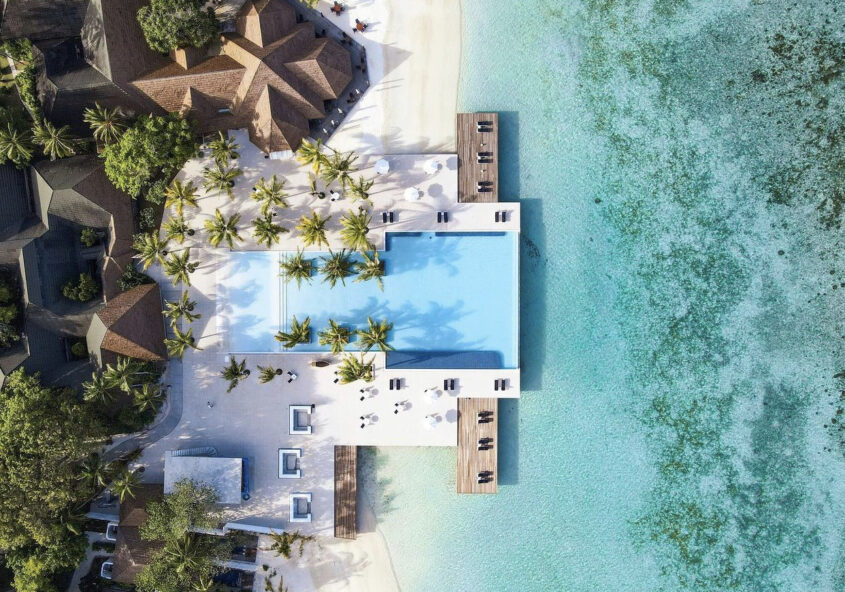 The brand new infinity swimming pool of Paradise Island Resort & Spa is officially open to all resort guests. As part of Villa Hotels & Resorts contemporary vision for crafting breath-taking moments and extraordinary journeys for the soul, the new swimming pool presents a plethora of exciting activities, experiences or simply a beautiful spot to relax. At the end of an adventurous day, couples and honeymooners can retreat to the infinity pool and admire spectacular sunsets with a refreshing tropical cocktail in hand and endless Indian Ocean views.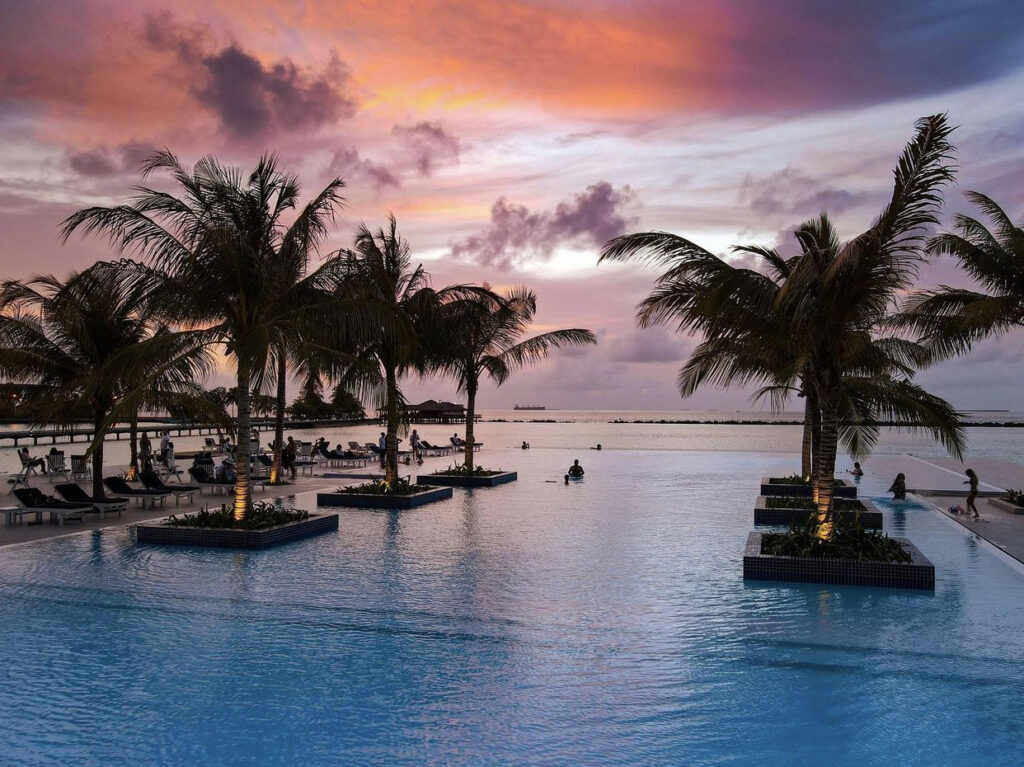 The new infinity swimming pool has a total surface area of 1200 sqm, with a water volume of 1000 cubic meters and a maximum depth of 1.2 meters. Designed for families, honeymooners and friends travelling together, the pool features a stunning open layout and unique details. Families with young children will have the option of a dedicated kids section which measures 0.5 meters in-depth and is an ideal spot for young ones to practice their swimming skills while enjoying the best of the Maldives. Paradise Island Resort & Spa has introduced a selection of daily classes including aqua dance lessons which start at 10:30 am and aqua gym starting at 11:15 am. The infinity pool encourages guests to immerse themselves in various aquatic fitness activities to enhance their adventurous Maldives stay.
The romantic and luxurious Paradise Island Resort & Spa leads in once-in-a-lifetime adventures and exhilarating experiences, with the latest innovation launching at a pivotal stage ahead of the brand's renovation and rebranding. The resort is known for its spectacular beauty, welcoming atmosphere, and unparalleled levels of service. Embrace the unique spirit of our gorgeous island properties and enhance your holiday with fabulous restaurants, unlimited water sports, and an exciting range of excursions.
For bookings and more information please visit https://www.villahotels.com/paradise-island/