Park Hyatt Maldives Hadahaa Celebrates Earth Hour to Demonstrate their Commitment to Sustainability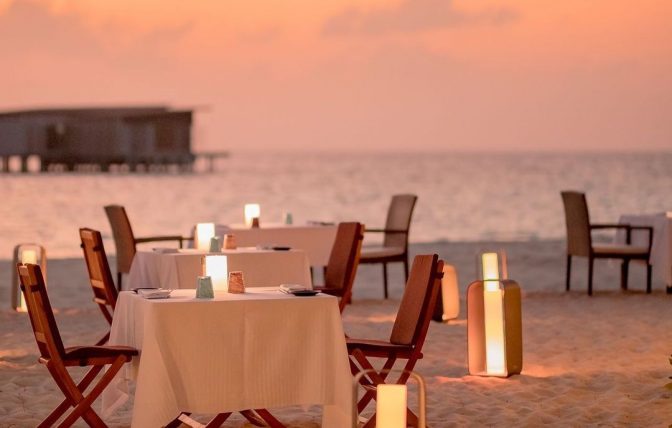 Park Hyatt Maldives Hadahaa demonstrates its strong commitment to sustainability and cares for the environment by observing Earth Hour on Saturday, 26 March 2022. During the Earth Hour between 8.30 pm to 9.30 pm, lights were turned off and dimmed throughout the resort with candles providing a romantic and environmentally-friendly allure, where at the same time, a symbol of 60+ bonfire was set on the beach to commemorate the event.
This year is the 15th consecutive year, people around the world will turn off their lights for one hour, taking part in a grassroots global campaign called Earth Hour.
Earth Hour is an annual tradition started by the World Wildlife Fund (WWF) in 2007 in Sydney, Australia, to raise awareness about climate change. Participants in more than 190 countries will turn off their lights for one hour on Saturday.⁠
Park Hyatt Maldives Hadahaa is located in the northeast of Huvadhoo Atoll, one of the world's largest and deepest atolls, which offers some of the finest diving in the archipelago. The island of Hadahaa is secluded, verdant, encircled by a white-sand beach and untouched 360 degrees house reef, perfect for an escape in paradise.
For more information and booking, visit Best Luxury Maldives Resort | Park Hyatt Maldives Hadahaa