Perfect Three-Day Getaway at Soneva Jani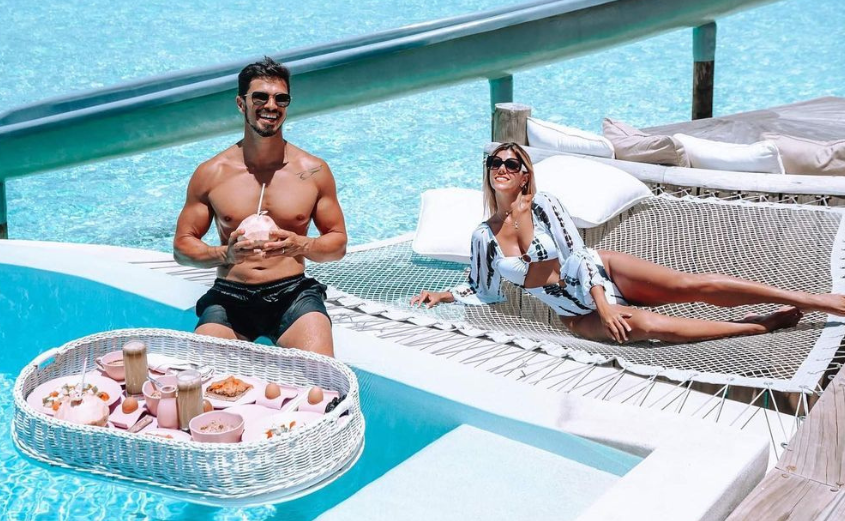 Nestled within the breathtaking embrace of the Maldives, Soneva Jani beckons with promises of an extraordinary escape that unfolds over three remarkable days. This idyllic island sanctuary offers a meticulously curated journey, where each moment is a canvas painted with unparalleled experiences. From luxurious overwater villas to captivating marine encounters, intimate culinary delights to celestial stargazing, every aspect of this three-day escapade is designed to etch indelible memories.
Day One
Arrival at Soneva Jani marks the start of an unforgettable journey filled with remarkable experiences during your stay. Upon reaching this idyllic destination, consider promptly checking into your chosen room to initiate your adventure. For a truly exceptional experience, we recommend opting for an overwater villa as your sanctuary. These luxurious accommodations offer an exciting feature – a slide that allows you to plunge directly into the encircling lagoon.
To kick off your day in the best possible way, indulge in the delectable breakfast spread at "Down to Earth," a dining venue renowned for its timeless favorites. After savouring your on-shore breakfast, the allure of the day beckons as you step aboard the Soneva in Aqua yacht. Greeted by skilled crew members and a captain, embark on a journey to the most captivating snorkeling spots within the atoll. These spots offer a unique chance to encounter marine wonders like turtles, dolphins, and, if the season permits, the graceful presence of manta rays.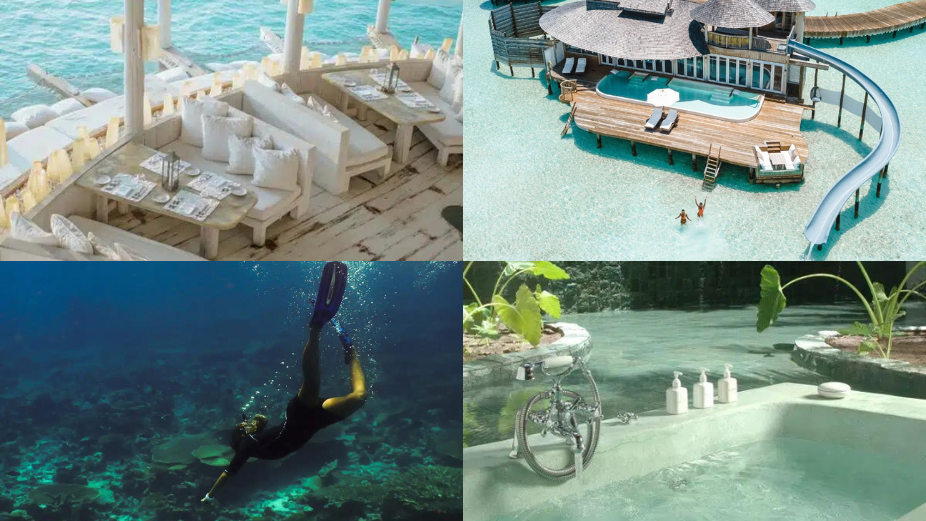 Relish a sumptuous lunch expertly curated by your personal chef right aboard the vessel. Following this delightful culinary experience, immerse yourself in a variety of water activities designed to etch indelible memories. Whether you choose kayaking, paddleboarding, or snorkeling among the vibrant marine life, numerous opportunities await to connect with the ocean's beauty. For those seeking an extra thrill, engaging water sports such as wakeboarding and fun tubes are available, adding an exciting layer to your day.
As the sun bathes the deck in warm hues, take a moment to absorb its radiance or unwind in the open-air Jacuzzi, enveloped by tranquil waters. Before the day concludes, pamper yourself with a rejuvenating treatment of your choice from the onboard wellness therapist. As the sun gracefully sets, keep watch for playful dolphins that might grace you from the bowsprit nets, creating a magical ambiance for your return to the resort.
Day Two
For a more intimate ambiance, opt for in-villa dining and request a private breakfast on your villa's terrace. This provides an excellent opportunity to relish stunning views and the island's serene atmosphere. Post-breakfast, embark on a snorkeling adventure. Traverse the waters of the Noonu Atoll on an aquatic journey, guided by a resident Marine Biologist, and discover the rich diversity of Maldivian marine life. Native sea turtles and rays might make special appearances as you immerse yourself in the sea's magnificence. This activity takes approximately 2 hours.
Following your snorkeling experience, treat yourself to a visit to Soneva Soul, the spa that operates on the principle of 'lifestyle evolution.' Skilled therapists, medical experts, and wellness specialists curate personalized wellness experiences. From a Medicinal Herb Bath to Acupuncture and Hyperbaric Oxygen Therapy, an array of options awaits to rejuvenate your senses.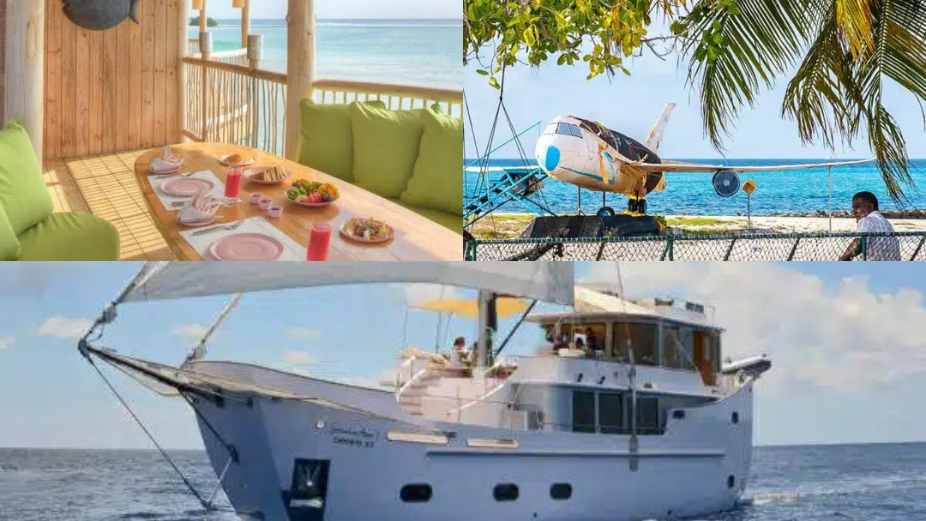 After your spa time, head to the Crab Shack for lunch. With an upstairs deck perfect for sunset views, indulge in dishes like Sri Lankan Mud Crab curry or Alaskan crabs, which rotate weekly. The drinks menu highlights a selection of rosés. After lunch, dedicate some time to island exploration, including a visit to the Den, the largest children's zone in South Asia.
For dinner, consider visiting Directors Cut, a Japanese-style restaurant serving modern sashimi, black cod, and other favorites with a contemporary twist. Enjoy a set meal while relishing a film in the overwater silent villa. Watch classic and contemporary favorites beneath the stars or elevate your Cinema Paradiso experience. Indulge in refreshing cocktails, complimentary popcorn, and ice creams.
Day Three
On your final day, opt for the North Beach Private Sunrise Breakfast – an unforgettable experience. Delight in a delicious morning meal while savoring the almost spiritual moment of the sun rising as gentle waves lap the seashore.
After breakfast, visit the Kudafari community in the Noonu Atoll to immerse yourself in local culture by observing the islanders' daily activities. Discover the island's resilient native plant species, seafaring history, vernacular building design, traditional craftsmanship, and spirituality as practiced by the community. Relish local delicacies, including freshly caught fish, native fruits, and vegetables, during a celebratory lunch under the shade of local Funa trees.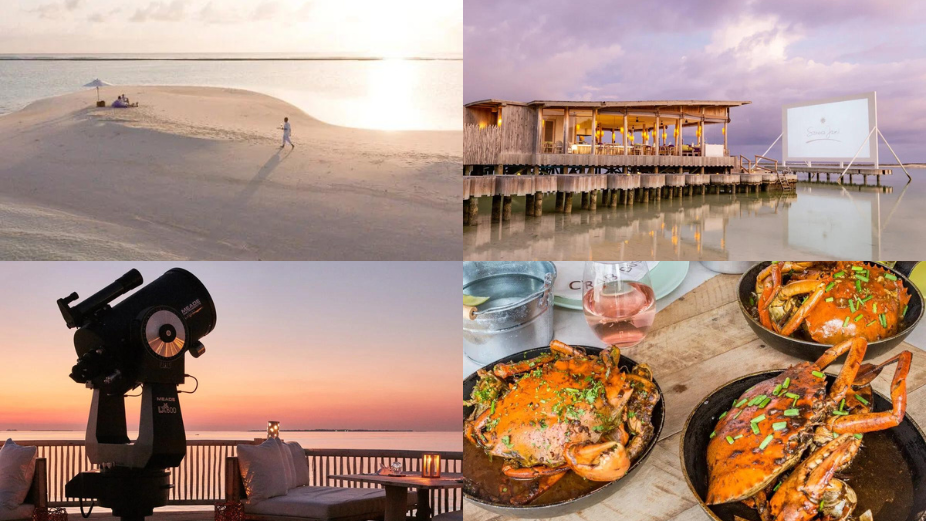 For dinner, the So Starstruck Astronomy Dinner is recommended. Indulge in a state-of-the-art, Bond-inspired observatory for a starlit dining experience. Enjoy fine food and drinks as the in-house Astronomer guides you through the night sky and beyond. With a 16" telescope that emerges from the ground, you'll have plenty to see, discuss, and learn.
Your three-day sojourn at Soneva Jani promises an unparalleled escape, leaving you with cherished memories and a yearning for more blissful moments in this tropical paradise.
To make bookings and reservations, visit the official website: https://soneva.com/ or email reservations@soneva.com.