Reasons Why Fairmont is Ideal for a Maldives Family Vacation!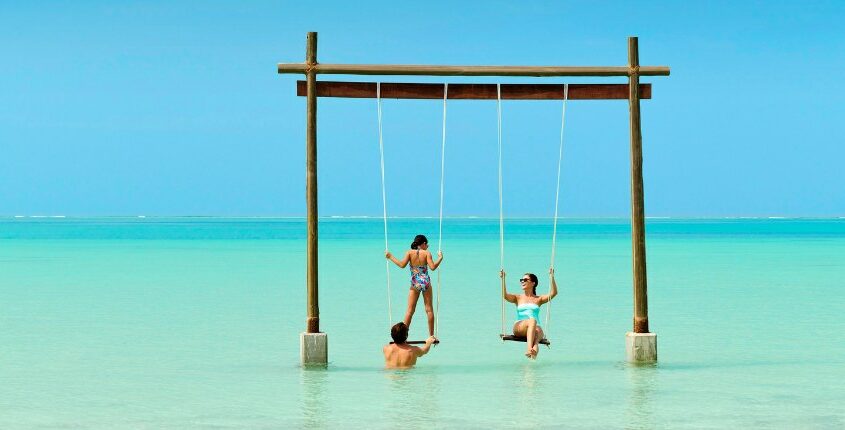 The Maldives is commonly perceived as the go-to destination for couples and honeymooners. But contrary to this, the archipelago is also, in fact, a perfect family holiday destination. From relaxing on the beach and exploring the thriving underwater world to learning how to cook traditional Maldivian food, enjoying art classes and workshops, or discovering how to dive, there is something for everyone.
Fairmont Maldives, Sirru Fen Fushi is one of the best places to stay in the Maldives with the family to turn those moments into defining memories to last a lifetime. Here are some excellent reasons why its all-villa luxury resort is ideal for a Maldives family vacation:
Luxurious Family Villas
The family resort in the Maldives offers a variety of accommodations, including opulent Beach Villas, decadent Water Villas, and unique safari-style Tented Villas. The grand Beach Villas are a clear favourite amongst families, each featuring a private pool and direct access to the shore. Soak in the enormous bathtub, plunge in the pool, or enjoy the waves of the glistening ocean, all while in the company of the people you love. Delight in the luxury of space and privacy while staying in your exclusive tropical piece of paradise.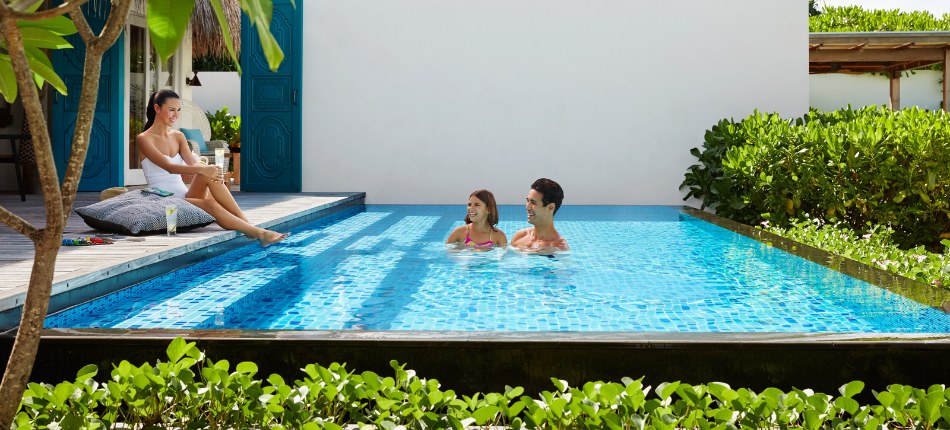 Immersive Experience
Planning a holiday that all family members will love is a huge and, sometimes, daunting endeavor. At the Secret Water Island, we take this worry away as there is no shortage of multi-generational activities for everyone. We are blessed with one of the largest resort lagoons in the Maldives, an ideal aquatic playground for the whole family. Complimentary use of full snorkeling gear and non-motorised watersports, such as kayaks and paddleboards, are offered all day. Jet skiing, parasailing, e-foiling, and other exhilarating water activities are available at the Dive Center. Enroll in an introductory PADI specialty course for all ages to learn how to scuba dive, and descend into one of the thriving dive sites within the atoll. Whisk your loved ones to an exclusive pristine sandbank, savor a gastronomic picnic prepared by a private chef, explore the island, and usher in quality time for reconnection.
Children Learn While Having Fun
At Fairmont Maldives, Sirru Fen Fushi, there are countless things to do to keep the little ones entertained and inspired. While they are still at the stage of utmost curiosity, it is best to spoil them with activities that engage the mind, the body, and their imagination while ensuring that it is enjoyable at the same time. The Kids' Club offers a well-curated programme of games and activities for children of all ages to keep them occupied while learning a new skill or hobby. For all aspiring creatives, the Art Studio is always open to inspiring young minds to create a masterpiece on canvas or through various materials. One of the unique places on the island, the Sustainability Lab, teaches younger guests how to repurpose plastic into bespoke souvenirs and unique products using bespoke machines, as well as the importance of protecting the environment. They can also become distinguished Turtle Rangers and assist the Marine Biology team in numerous fun and significant ocean conservation efforts.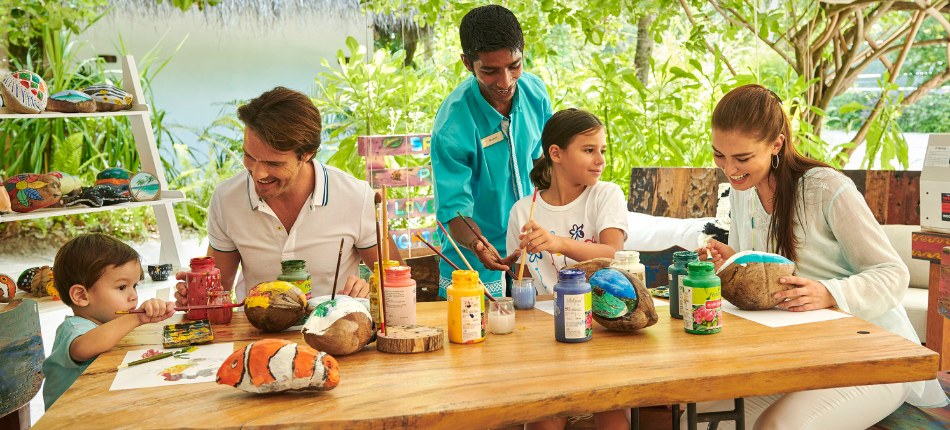 Kids Stay and Dine for Free
As one of the most inclusive Maldives resorts for families, parents traveling with their children under 12 can take advantage of several benefits, including a complimentary stay and meals for up to two children, kid-friendly amenities, and fun kids' club activities throughout the stay. As there is nothing better than sharing a meal with your family to celebrate togetherness, bring the little ones to the signature restaurants and savor mouth-watering culinary masterpieces while strengthening your bond.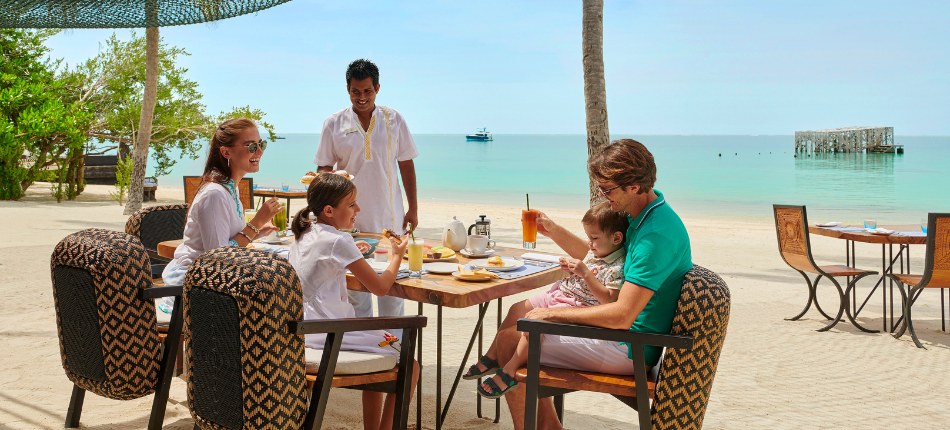 Blissful Time for Parents
The Maldives family resort provides various things to do for the children, and babysitting services are available upon request, allowing parents to enjoy some well-deserved rest and relaxation. Fairmont Spa offers a selection of treatments and experiences for a holistic wellness journey. Start your day right by nourishing your senses and joining our resident yoga master in a session of stretching and meditation. Take advantage of some quiet time while soaking in our serenity pool overlooking the majestic ocean, followed by an aromatic bath and a relaxing massage. Fitness enthusiasts will never miss a leg day with complimentary access to our 24-hour state-of-the-art gym. While the children are being taken good care of, allow them take care of you.
Fairmont Maldives, Sirru Fen Fushi offers a truly bespoke approach to ensuring that your whole family's unique needs and expectations are met and even pleasantly exceeded. Plan your next Maldives family vacation and let our idyllic island paradise be your tropical home away from home.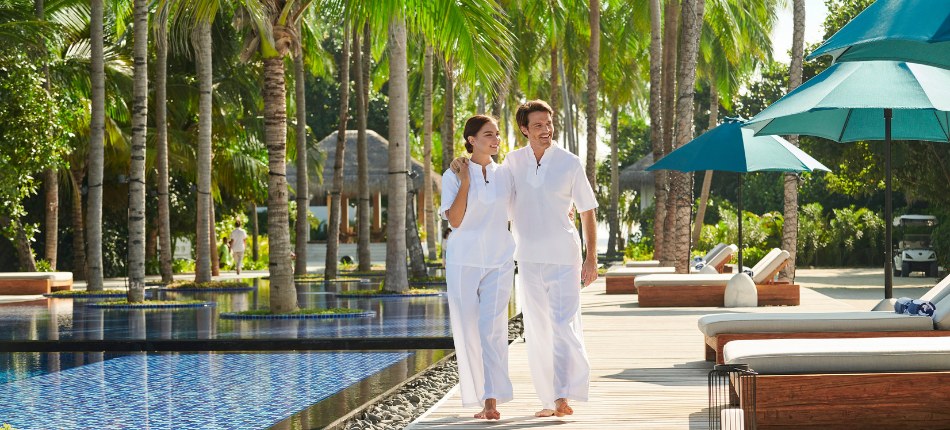 Ready to Book Your Next Maldives Family Vacation?
Check out the Special Offers to get the best deal for you and your family.
Contact Fairmont team today to learn more about 'Conscious Castaway' family package in the Beach Tented Villa, complete with unique experiences, from intimate movie nights under the stars, to private beachfront BBQs, as well as in-depth exploration of the island's various sustainability initiatives, including snorkelling safaris and workshops in the Sustainability Lab.