Reethi Beach Resort, Baa Atoll Maldives Hosts Visiting Chef Salvatore de Rinaldi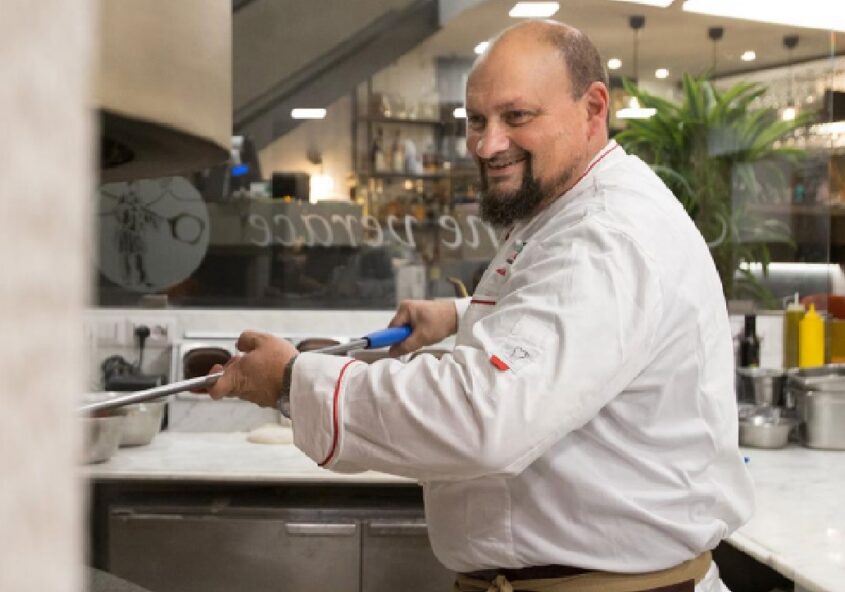 Reethi Beach Resort in the Baa Atoll, Maldives welcomes Salvatore de Rinaldi, owner of 'de Rinaldi' in Naples, Italy and master of teaching at the AVPN – the True Neapolitan Pizza Association.
Salvatore will be staying at the iconic 4* Reethi Beach Resort in Baa Atoll from 23rd November until 5th December 2021 and during this time, he will be showcasing the traditional art of making Neapolitan Pizza at the resorts' restaurant 'Reethi Grill' on several evenings.
Salvatore was born in Naples in 1970 and started his career early at the family-run restaurant 'Ristorante Pizzeria Stella' where he became passionate about the special handling of dough which laid the foundation of his participation in the AVPN, to safeguard the traditions of the true Neapolitan Pizza.
He has since taught his skills to many students of the association and has been a consultant for pizzerias all over the world. He has received several awards for his worthy commitment towards the AVPN and is the author of the book 'When the kitchen becomes poetry' which was published in 2014.
''It is a great honour to have Mr Salvatore de Rinaldi staying with us to showcase his skills and techniques not only to our valued guests, but also to our staff. We are sure that the guests will enjoy this special culinary offering at the resort taking home great memories from the Italian inspiration shared by Salvatore which is an opportunity not to be missed" says Denise Schmidt, Resort Manager, Reethi Beach Resort.
Reethi Beach is located in Baa Atoll, a UNESCO biosphere resort and has been welcoming guests since 1998. The island is a pioneer in the atoll of sustainable tourism and has recently been awarded the Green Globe Certification, demonstrating the long-term environmental commitments of the Resort.