Reunite With Kinsfolk: Tis' the Season at Patina Maldives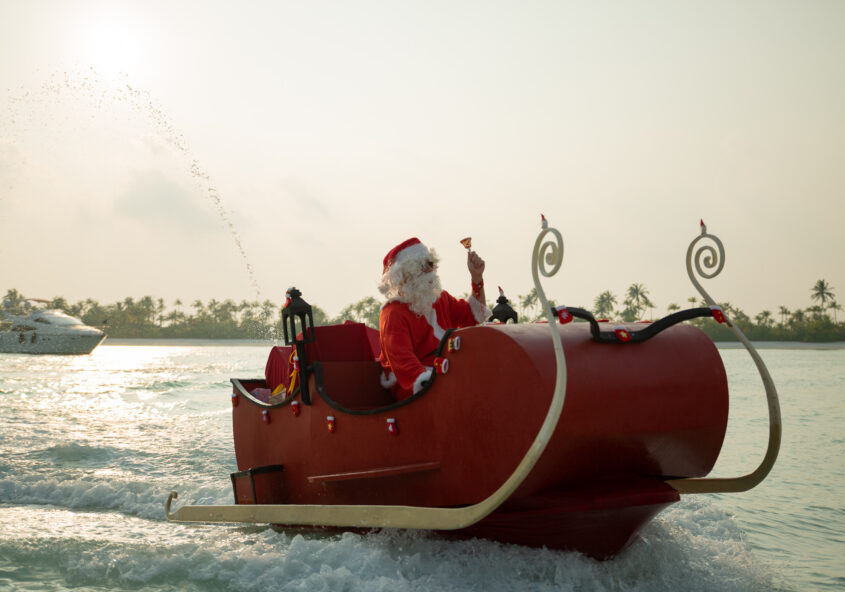 Nestled in the breathtaking beauty of the Maldives, Patina is extending a warm welcome to its guests, offering an exhilarating lineup of signature festive experiences. These include captivating culinary dinners, an exquisite pointillism and textile artistic workshop led by the globally acclaimed artist David Nott, engaging family activities, and curated wellness journeys with visiting practitioner and acclaimed holistic healer, Sunitha.
Festive Highlights
The celebrations kick off on the 20th of December with the enchanting Christmas Tree Lighting Ceremony at the Fari Marina Village, the resort's vibrant communal space. Following this, guests can immerse themselves in textile craftsmanship at the Pointillism & Textile workshop led by David Nott. On the 21st of December, an enticing themed dinner, "The Indian Ocean Fisherman Feast," awaits guests at the Veli Bar beach.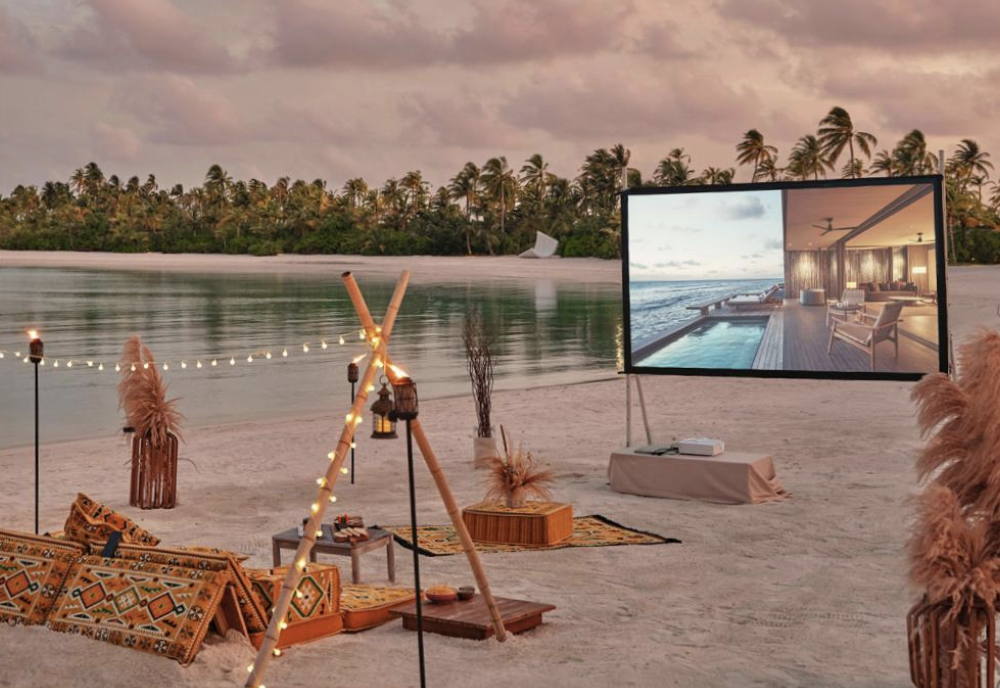 On Christmas Eve, guests can enjoy a special evening of cocktails and dinner at Helios with live music, creating a memorable experience to share with loved ones. On the 25th of December, a delightful surprise awaits as Santa Claus makes a special appearance at the Fari Beach Club. The festivities continue with the Fari Marina Villa Festival on the 27th of December, featuring various delectable street food delights from the resort's restaurants, complemented by live DJ beats and a poolside party.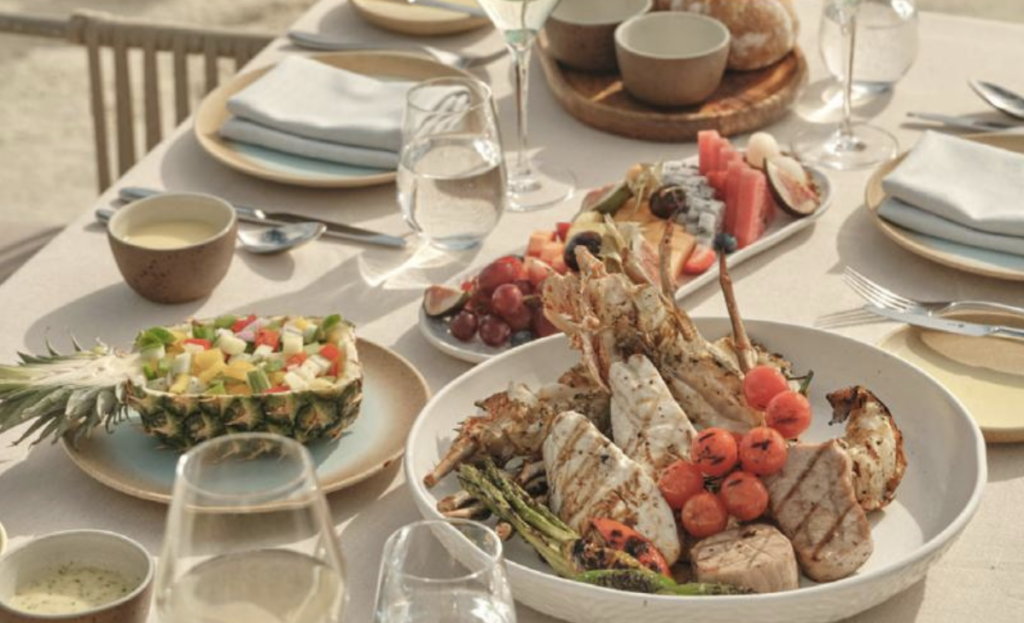 On the 28th of December beckons, guests will be invited to savour a specially curated themed dinner, "A Taste of Asia," at the Wok Society Garden. As the year turns, Patina welcomes the New Year with sensational cocktails at the Fari Beach Club, followed by a culinary masterpiece dinner at Helios inspired by Maldivian culture and island life.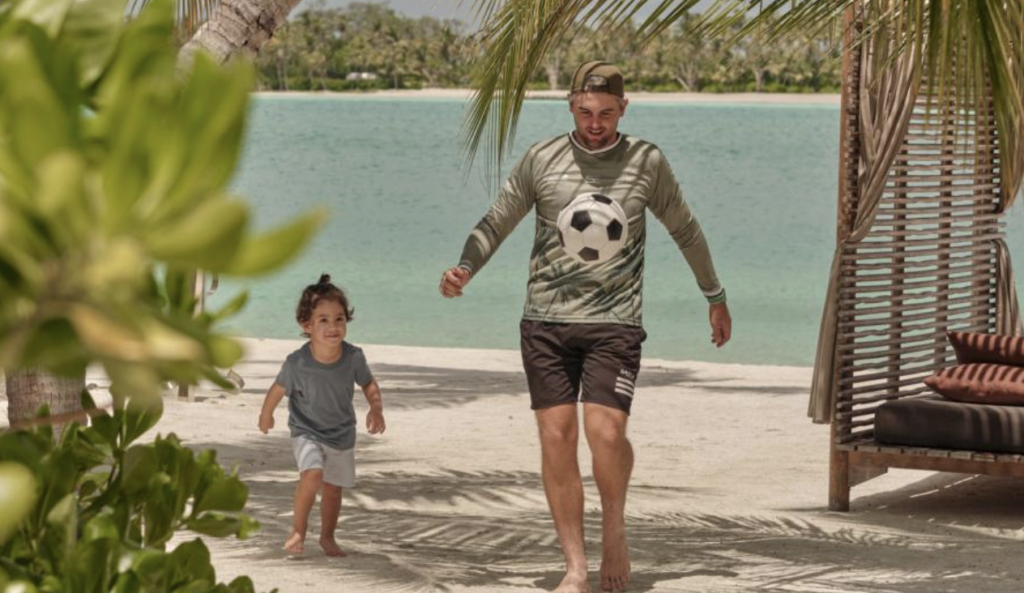 For families, the resort has meticulously organised a series of memorable experiences, including family football tournaments, gingerbread house family competitions, family movie nights, Footprints mini Olympics, Kid's glow-in-the-dark party, and the exhilarating Patina's Amazing Race competition, along with Padel and tennis tournaments.
The resort presents a thoughtfully curated programme for wellness offerings, featuring sessions guided by wellness expert Sunitha. Featured in Vogue, Marie Claire, La'oflicial and several other magazines for her work in Wellness and Sustainability, Sunitha, has over 14 years of experience in the industry. The Himalayan Monks have personally trained her in Traditional Yoga, Meditation and Mindfulness techniques. She will offer guests Aura cleansing, charka balancing and session sin mindful practice.
FLOW, the resort's award-winning spa, will also offer restorative Watsu water therapy for profound mental and physical relaxation, the Float Pod will offer sensory deprivation therapy, and the introduction of Noble Panacea, Patina's new skincare partner.
View the complete festive offer and brochure to discover the full range of soul-freeing experiences that await you.
For more information, visit Patina Maldives or contact reservations.maldives@patinahotels.com