Revel in Pure Bliss by Choosing Your Stay at Adaaran Resorts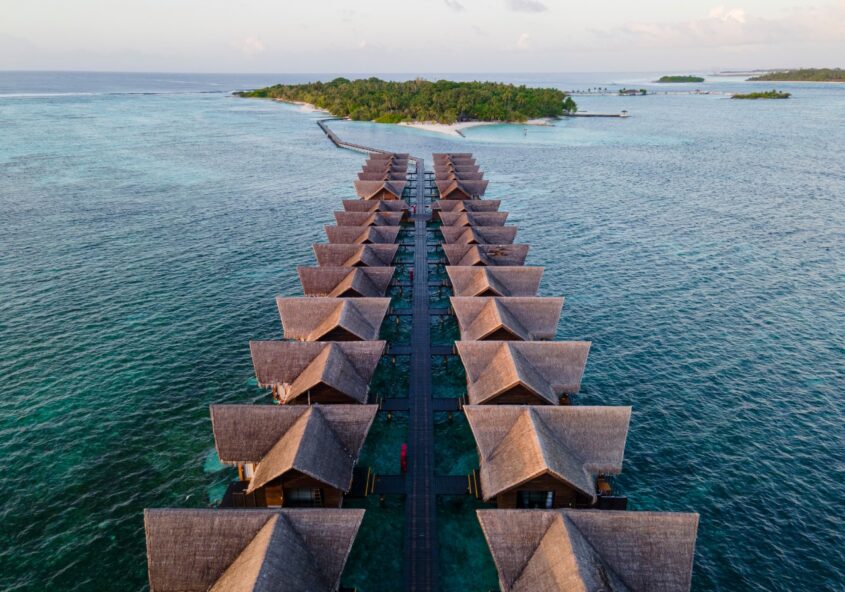 Adaaran resorts offer a wide range of accommodations to meet the needs of any traveller. All Adaaran resorts have one thing in common: each experience is unique and unforgettable. Plan your stay at Adaaran resorts and prepare to be whisked away by the sights and sounds of an Asian treasure trove bursting with colour and panache.
Adaaran Select Hudhuranfushi
The Beach villas by Adaaran Select Hudhuran Fushi are set along the island's perimeter, with a first-class view of the beach. These villas are designed with a variety of modern comforts, provide large accommodation alternatives for tourists staying at Adaaran Select Hudhuran Fushi. All of the beach villas are outfitted with modern facilities as well as attractive furnishings and décor that are accented by tropical themes. The exquisite interior designs suit the amber hues of the spectacular sunsets that meet you at twilight, this will undoubtedly be the highlight of a perfect day in paradise.
The newly added Family Beach Villas provide the perfect accommodation for you and your family. The perfect stay for the perfect family vacation. The accommodation is furnished with modern amenities which will make the stay complete with inter connecting rooms.
Sunset and Sunrise Ocean Villas
The Sunset and Sunrise Ocean Villas are the best room category for honeymooners and couples who want an escape. The wooden exteriors and modern interiors complement the vivid colours and contemporary design the Villa showcases. The Villa showcases a spectacular view of the ocean with direct access to the sea. Guests are encouraged to take a swim in the pristine waters of Hudhuran Fushi and enjoy the sunset.
Adaaran Select Meedhupparu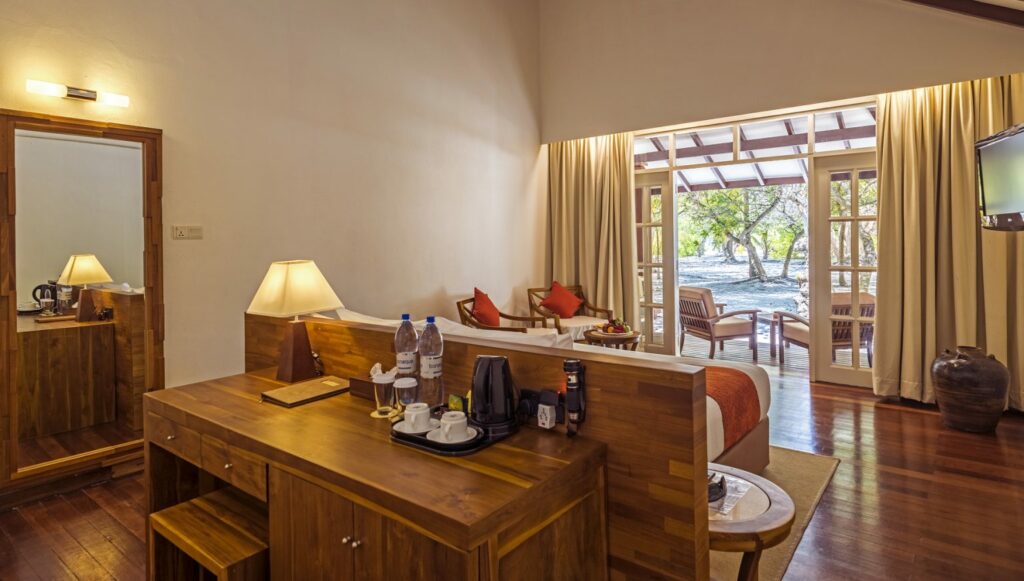 The Beach Villas at Adaaran Select Meedhupparu exhibits breath-taking views of the Indian Ocean. The warm sun welcomes guests as they step out of the villas to be greeted by the white sandy beach of Meedhupparu. The picture-perfect vistas of the sea offer guests the perfect setting to relax and unwind. The Beach Villas are designed to maximise comfort and leisure.
 Adaaran Prestige Vadoo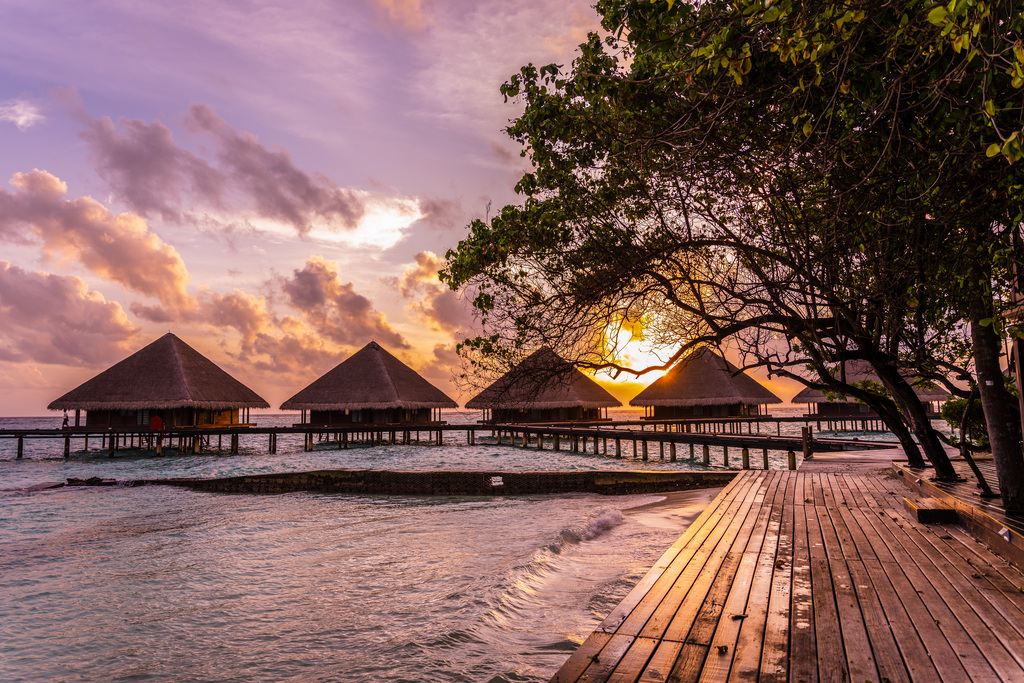 The world of love and magic awaits guests at the Overwater Villas in Adaaran Prestige Vadoo. This is the perfect getaway to ignite your love and start off the perfect honeymoon where guests can choose between sunrise, sunset or even the honeymoon water villa.
Enjoy a glass of champagne enjoying the sunset with your loved one at your side and relax in the plunge pool as the colours of the painted sky saturate over the skyline.
Thanks to the direct access to the inviting seas through a private stairwell, you can dip your feet in the waters. The adjacent sundeck and lounge bed allow you to soak up the sunshine while drinking a refreshing cocktail and taking in the view of the bright blue skies. The deck transforms into a picture-perfect setting for a romantic dinner beneath the clear view of the starry night.
For more information and booking visit, https://www.adaaran.com