Ride an Eternal Wave with Maldives' First-Ever Surf Simulator at Cheval Blanc Randheli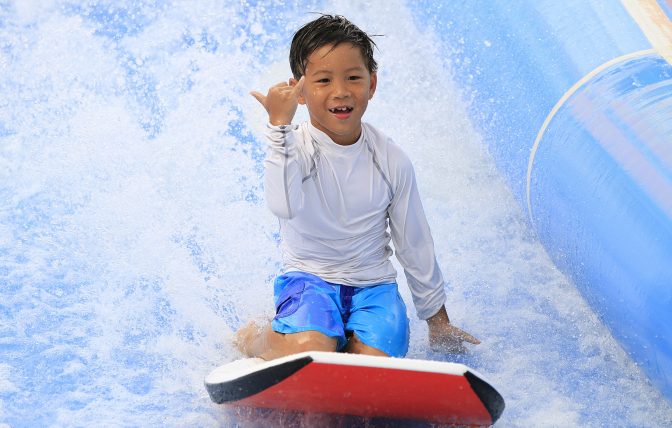 Sun's out, surf's up!
Experience the thrive of catching a wave, regardless of the conditions of the sea. Cheval Blanc Randheli has recently opened the only surf simulator in the Maldives that gives guests the opportunity to experience the thrive of catching a wave directly in the FlowRider.
The FlowRider allows anyone to ride a wave, beginners and more experienced surfers of all ages. After all, the best surfer out there is the one having the most fun. The resort's water sports Ambassadeurs are on hand to provide assistance as well as coaching, and ensure you safely enjoy this experience. Once a week, the little ones can join a complimentary try-out to discover surfing with Le Carrousel Ambassadeurs.
Though the resort is currently closed for refurbishment, don't fret! Cheval Blanc Randheli has announced its reopening on 15th September 2021, so you can look forward to riding those eternal waves in paradise very soon.
Set in the pristine Noonu Atoll, Cheval Blanc Randheli is an intimate and contemporary haven. A 40-minute journey north of male, the 46-villa Maison has been conceived in harmony with the island's lush surroundings and lagoon views. Ideal getaway for couples or families, the resort's Ambassadeurs are waiting for you to create unforgettable moments for you and ensure a return home with everlasting memories.
On the occasion of the property's reopening, guests can enjoy the Endless Summer Offer, an invitation to prolong the summer with unique experiences; pamper yourself with a spa and discover the local flavour of their Maldivian night while your little ones will be offered complimentary stay.
For more information and bookings, visit https://www.chevalblanc.com/en/maison/randheli/