Ring in 2021 with a Quick Getaway in Maldives – a Trending Travel Destination for the Year!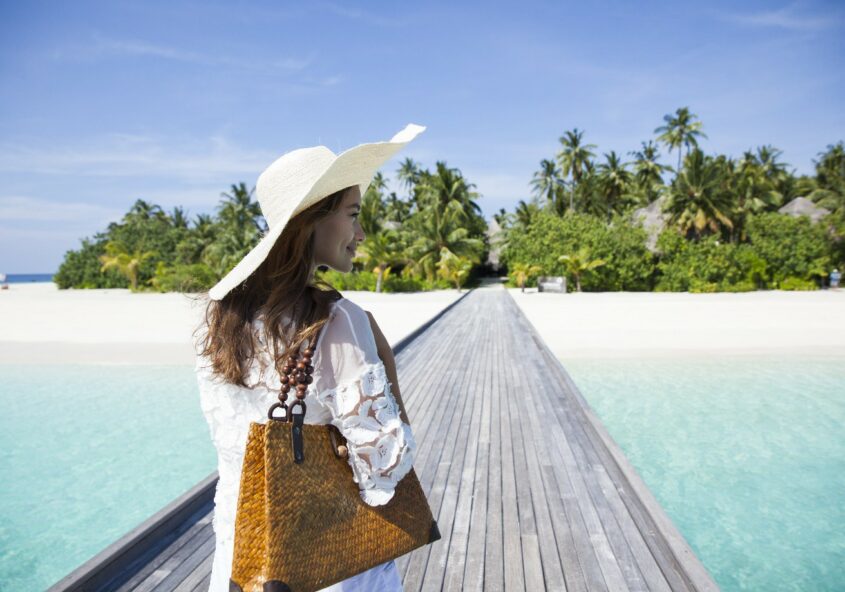 Ring the year 2021 off with a quick getaway in one of the best travel destinations! Lonely Planet has compiled a list of the top six destinations travelers are looking forward to traveling to in 2021 and Maldives has landed a spot on it. 
In surveys and search results alike, the remote archipelago of Maldives, famed for its pristine beaches and lively underwater ecosystem is trending high. Named the top destination for 2021 by Club Med per Google search data, it also made Expedia's list of the most-searched destinations for 2021, coming in at number 11, with the island of Maafushi, part of the Kaafu Atoll, featuring on Airbnb's list of top trending destinations based on search results for travel in 2021.
Despite the challenges faced during such a crucial time, Maldives has been open to travelers from 15th July 2020. The destination has also been gaining international recognition through a variety of awards and accolades due to the safety measures and precautions in place. Maldives recently won the World's Leading Destination award by World Travel Awards 2020, alongside 4 awards in the Indian Ocean category. These categories are Indian Ocean's Leading Beach Destination 2020, Indian Ocean's Leading Cruise Destination 2020, Indian Ocean's Leading Destination 2020, and Indian Ocean's Leading Dive Destination 2020. In addition, Maldives has also won the Indian Ocean's Best Spa Destination award by World Spa Awards, and more.
Maldives reopened borders to all nationalities from 15th July 2020. All visitors are granted a 30-day free on-arrival visa with a confirmed booking for a stay at any registered tourist facility in the country.
Maldives has also extended 'Split Stay' for all types of tourist accommodation facilities, allowing tourists to split their stay between resort, hotels, guesthouses and liveaboard boats, with prior approval as per split-stay procedure and guideline by the Ministry of Tourism.
While there is no mandatory quarantine or testing on arrival, tourists traveling to Maldives are required to complete an online health declaration form and provide a negative PCR test result taken at least 96 hours prior to their departure.
The negative PCR test result must be attached while completing Traveler Health Declaration form, which has to be submitted online via IMUGA (www.imuga.immigration.gov.mv), by all arriving passengers before arrival (but not exceeding 24 hours before arrival time).
Experience Maldives Virtually & Book Directly from Hotels at: https://maldivesvirtualtour.com