Shraddha Arya Hiding Away from the World at Paradise: Hideaway Beach Resort & Spa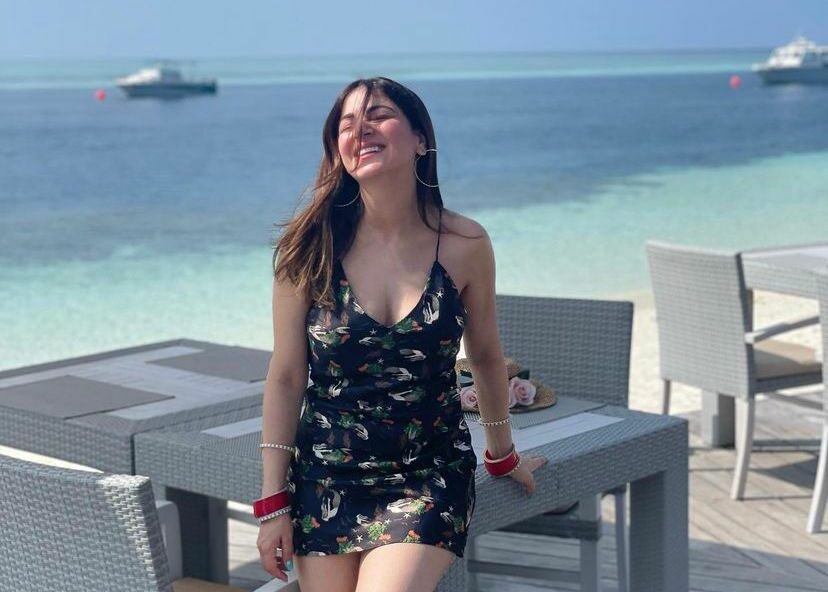 Actress Shraddha Arya is currently on her honeymoon with her husband in the Maldives and they are staying at Hideaway Beach Resort & Spa.
She has been sharing some stunning, as well as, some fun pictures of herself from the beach destination since Monday. In her latest post, Shraddha Arya can be seen posing in a white bikini on a coping, with a vast blue ocean in the background making the photos more mesmerising.
Previously, Shraddha had shared a bunch of pictures of herself posing at the resort in a floral romper. "Hiding away from the world at this paradise!!! @hideawaybeachmaldives," she wrote, sharing an appreciation post for the property.
Shraddha Arya is best-known for playing the role of Preeta Karan Luthra on the popular Indian TV series Kundali Bhagya.
The island getaway of Hideaway Island Resort & Spa boasts some of the largest luxury beachfront villas in the Maldives enveloped in expertly nurtured thick foliage inside the 33-hecatres large island. The crescent-shaped private island rich in nature offers a choice of beach villas and overwater villas; with almost all villa categories with a private pool, to enjoy a the very best the luxury tropical paradise has to offer for friends, families, and couples alike. All-in-all, Hideaway turned out to be the perfectly splendid getaway for actress turned cosmonaut to unwind after shooting an entire feature-length film quite literally out of this world.
To inquire about Hideaway or to book a stay at the resort, send an email to reservations@hideawaybeachmaldives.com