Six Senses Laamu: A World of Unique Dining Experiences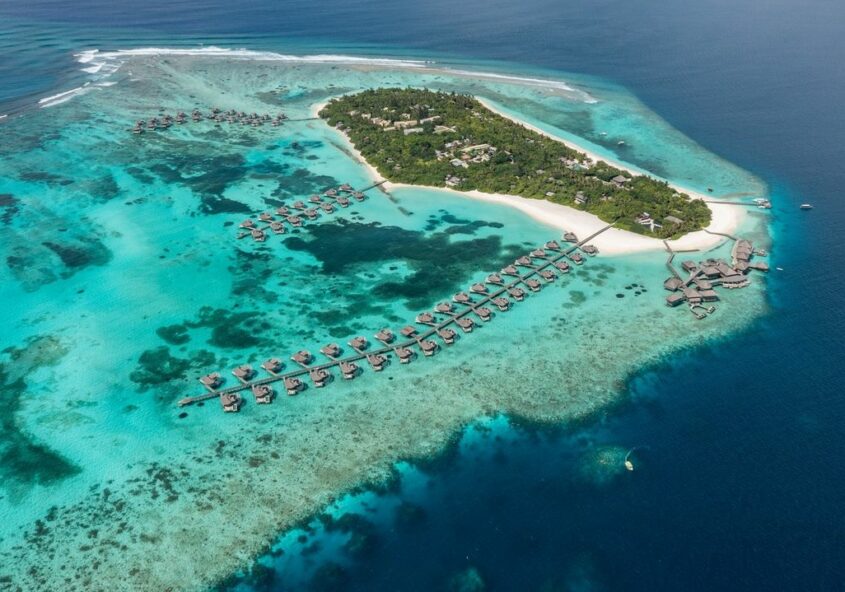 Nestled in the heart of the Maldives, Six Senses Laamu is more than just a luxurious resort; it's a haven for culinary adventurers. The resort draws inspiration from every angle, creating a vibrant tapestry of dining experiences that leave a lasting imprint on the memory. From bountiful organic gardens to the local fishermen just offshore, Six Senses Laamu's culinary journey begins with the freshest seasonal produce, culminating in imaginative menus and a dining experience that is both fresh and fun, yet precise and memorable.
One of the highlights of Six Senses Laamu is its diverse range of restaurants, each offering a unique culinary adventure. From Maldivian specialties to international favorites, these dining establishments cater to every palate. Let's take a closer look at some of the standout options:
Leaf: A Mediterranean Twist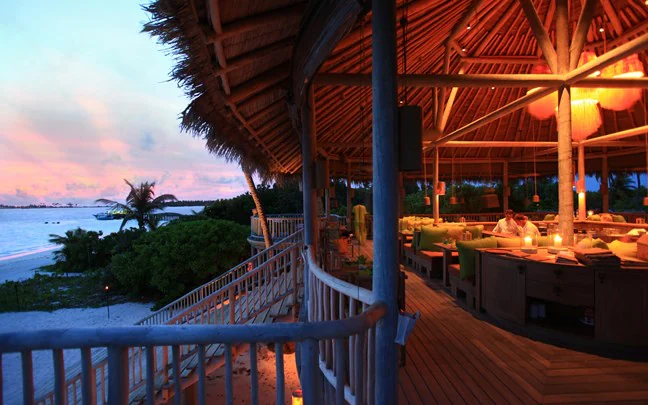 For those seeking a more exclusive experience, Leaf, an adults-only restaurant, is a must-visit. Here, you'll savor Mediterranean gourmet cuisine with a farm-to-fork twist, featuring ingredients grown in their organic gardens and neighboring islands. It's a culinary journey that's as sustainable as it is delectable.
Zen: Japanese Fusion at Its Best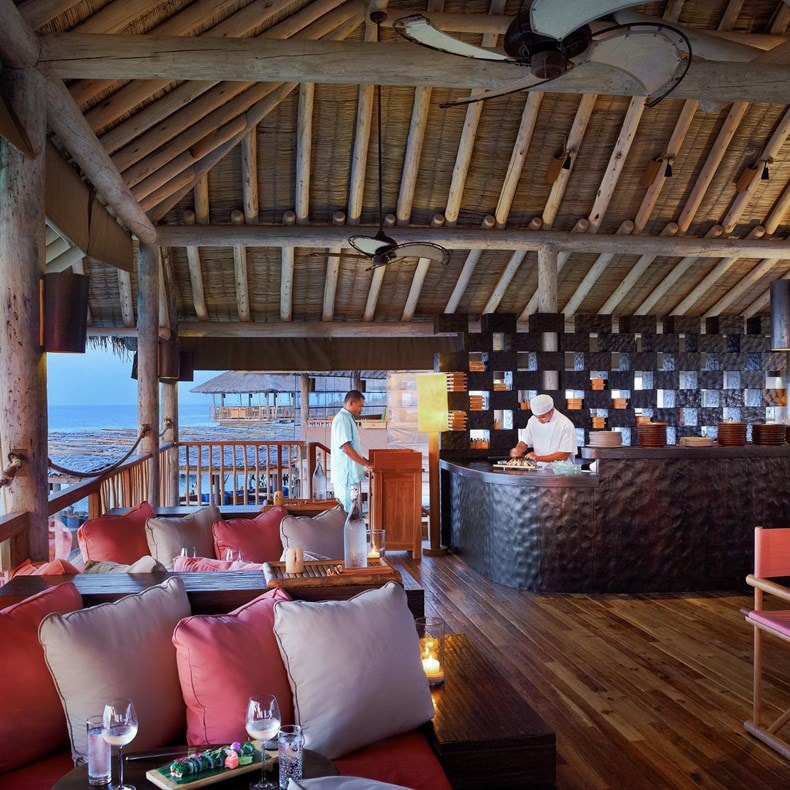 Nestled on the upper deck with the soothing sound of ocean waves as your backdrop, Zen offers modern Japanese Omakase cuisine. It's an intimate, relaxed, and casual atmosphere that lets you savor every bite of your meal while surrounded by the beauty of the Maldives.
Chill Bar: Where Stories Unfold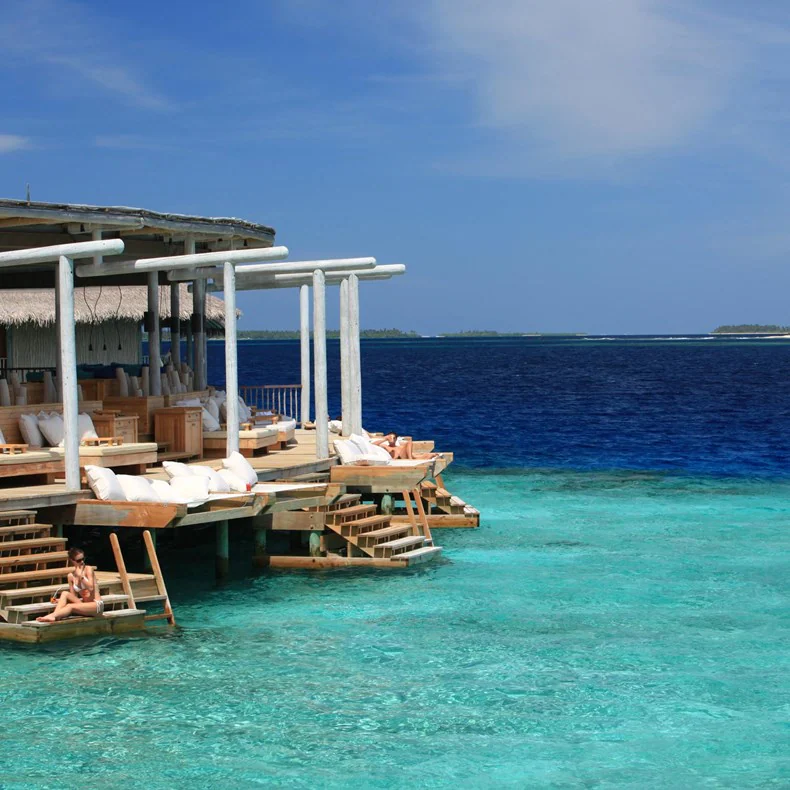 Located just meters away from the house reef, Chill Bar is a place where stories are created and shared. With signature cocktails inspired by the sea, this magical overwater setting is perfect for recounting your adventures. Ask your GEM (Guest Experience Maker) for the inside scoop on their Liquid Experiences – you might just discover a new favorite drink.
Longitude: A World of Flavors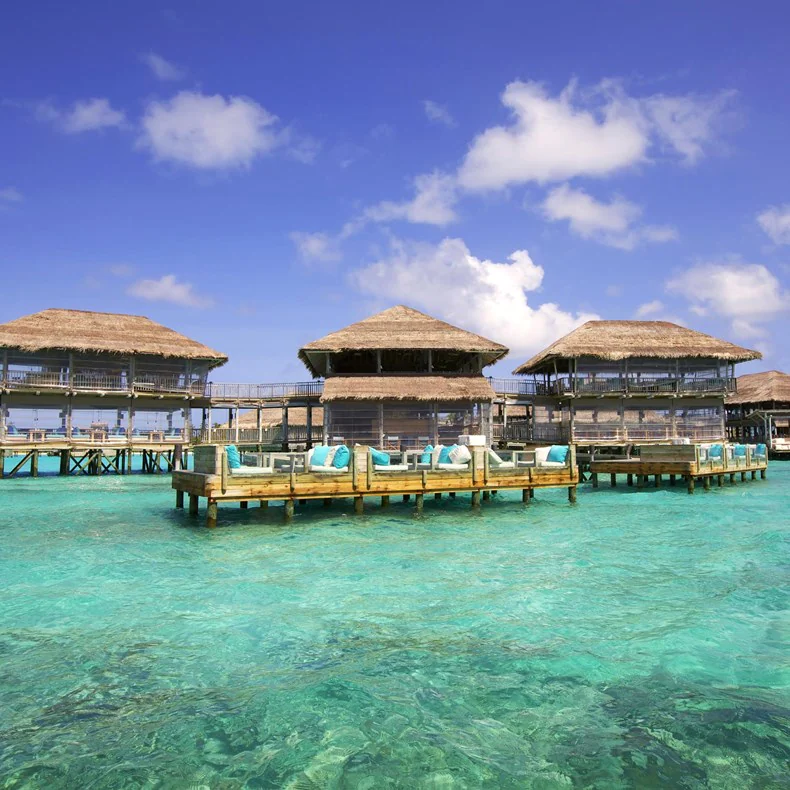 Longitude, the open-air restaurant, offers an extensive array of culinary experiences. Start your day with a bountiful breakfast buffet, featuring A La Carte options, live cooking stations, and fresh fruit cut to order. For dinner, the theme changes regularly, with a focus on South Asian cuisine. Don't miss their live cooking nights, where talented chefs prepare fresh dishes from around the world right before your eyes.
Ice & Chocolate Studio: A Sweet Paradise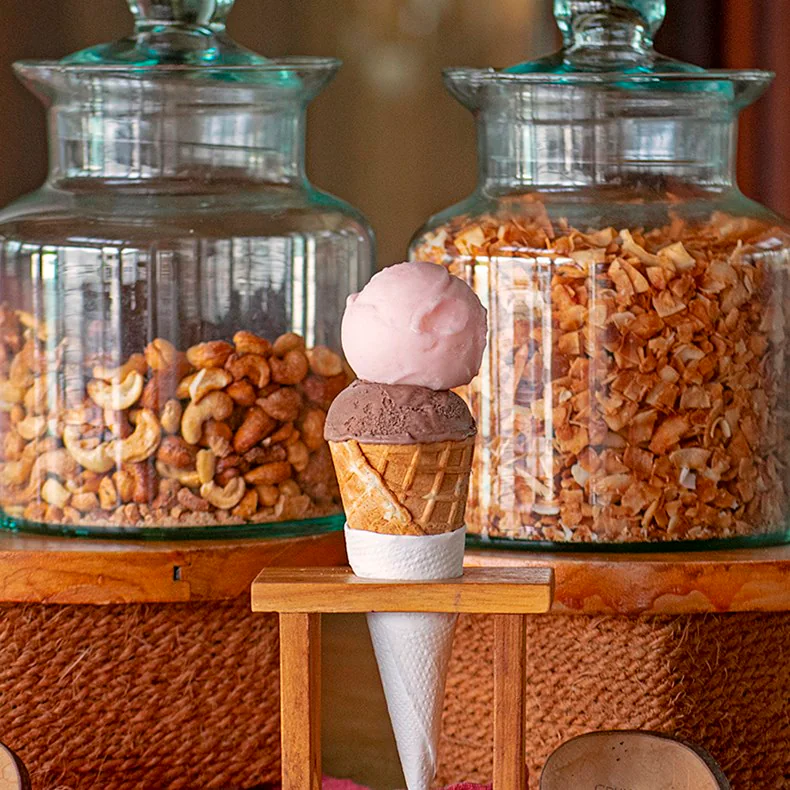 Indulge your sweet tooth at the Ice & Chocolate Studio. This complimentary al fresco ice cream and sorbet parlor boasts 48 unique flavors, all homemade with natural ingredients. It's the perfect way to tempt your taste buds while enjoying the Maldivian breeze.
Sip Sip: Casual All-Day Dining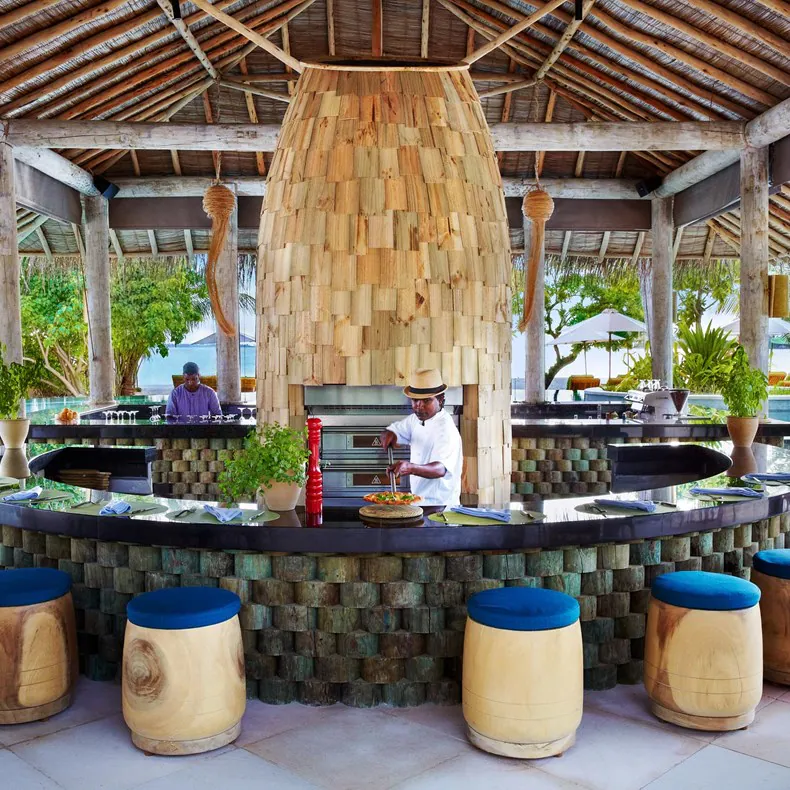 Sip Sip is where casual dining meets gourmet flavors. With a dramatic sunken bar and poolside seating, it's the ideal spot for homemade pizzas, jungle-wood grills, juicy burgers, comforting pasta, and locally-inspired desserts. Be sure to sample their freshly squeezed juices and cocktails for a refreshing treat.
Whether you're a food enthusiast or simply looking for an extraordinary dining experience, Six Senses Laamu is ready to tantalize your taste buds and take you on a culinary adventure you won't soon forget.
For bookings and reservations, visitors can access the resort's official website at https://www.sixsenses.com/en/resorts/laamu/destination or contact the resort via email at reservations-laamu@sixsenses.com or by phone at +960 680 0800.