Soneva Fushi Launches Pioneering VR Experience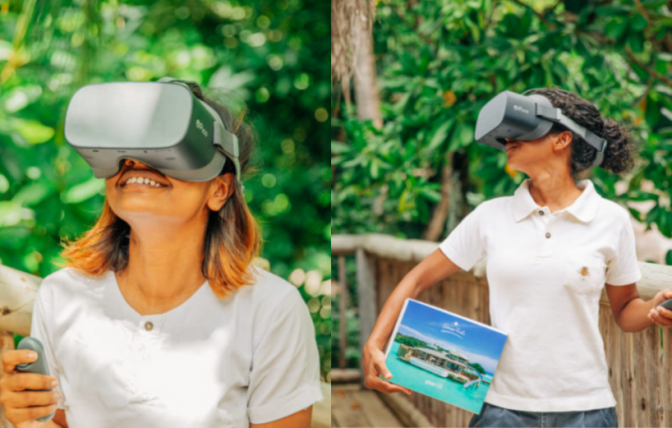 Soneva Fushi, the original barefoot luxury resort in the Maldives, has an exclusive Virtual Reality (VR) experience to overcome restrictions due to the COVID-19 pandemic. This experience brings an enchanting insight into island life into viewers' homes. A curated experience with discovery at its heart, the VR series shares Soneva's SLOW LIFE ethos and champions the beautiful Maldives archipelago as a bucket-list destination. To achieve this, the Soneva team partnered with a UK-based studio to create a best-in-class, personalised VR content series that showcases Soneva Fushi's one-of-a-kind charms to a global audience.
The unique video series focuses on a number of key areas, which include:
"Technology in tourism has increased rapidly over the last decade, and this became an exciting opportunity for us to modernise beyond on-property considerations. The visual nature of Virtual Reality is a natural fit for supporting Soneva Fushi's continued mission to connect with guests and to tell the resort's vibrant story in new ways," said Soneva's CEO and founder, Sonu Shivdasani.
Renowned as a pioneer in the hospitality sector, Soneva has achieved a raft of industry firsts since the launch of Soneva Fushi in 1995: banning plastics across its resorts, developing Eco Centro waste-to-wealth facilities, and operating the Maldives' first and only villa ownership scheme, to name but a few.