Space Meets Style at Finolhu Baa Atoll Maldives; Spotlight on the Two-Bedroom Villas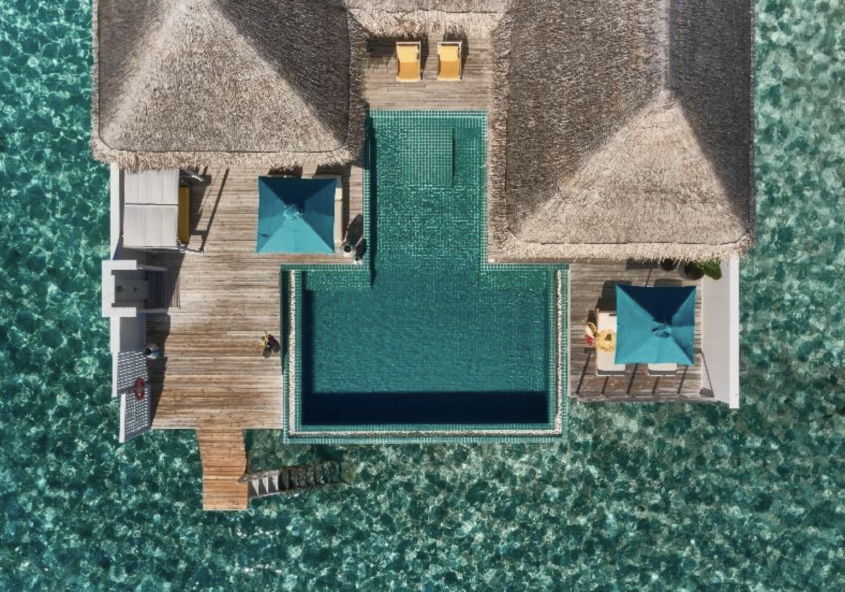 With its turquoise waters stretching off into infinity, and the chic yet playful design of the resort, Finolhu Baa Atoll Maldives offers a harmonious combination of space and style. Nowhere is this better embodied than in the expansive elegance of the resort's amazing two-bedroom villas.
Spread across two bedrooms, two luxurious bathrooms and a large open living area, each Two- Bedroom Water Villa with Pool offers 460 square metres of secluded indulgence. Even as you wander outside onto the huge sun deck, and dip into your private eight-metre pool, the endless expanse of the Indian Ocean immerses you in a feeling of escapism.
Set on a picture-perfect white sand beach with extra privacy, the resort's Two-Bedroom Beach Villas with Pool boast even more space with its own 10-metre pool.
For the ultimate in extravagant indulgence, it's hard to beat the Two-Bedroom Rockstar Ocean Pool Villas. Located at the very end of a wooden walkway, the 460 square-metre villas offer complete seclusion. Everything just seems bigger in these larger-than-life getaways. The bathrooms include both bathtubs and outdoor showers, while the spacious living area features a 40-inch flat-screen TV, premium quality sound system and a private bar.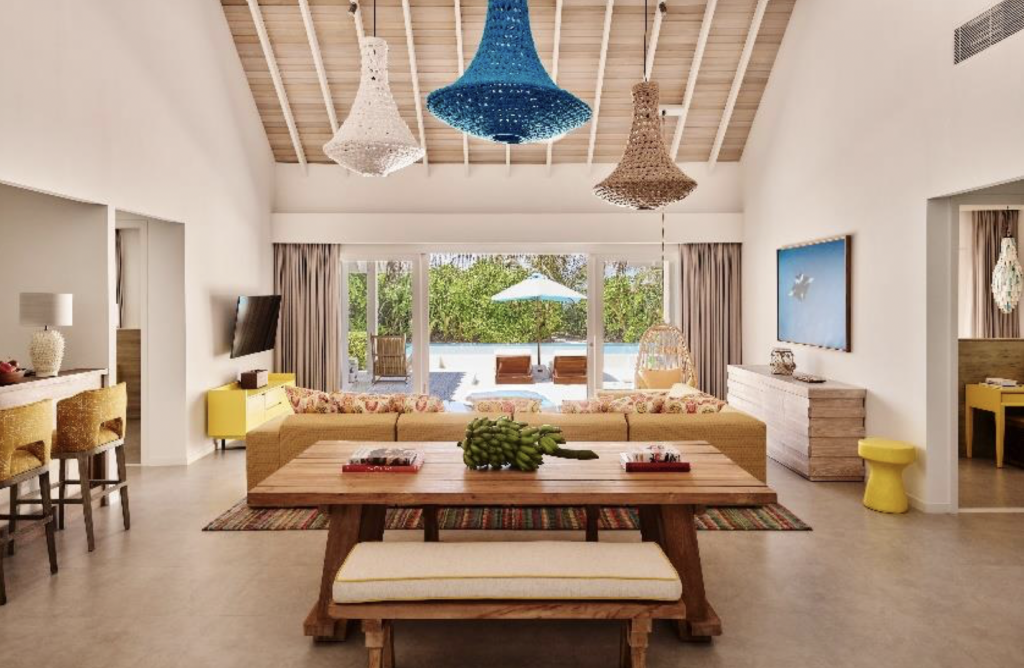 Adding to the sense of pampered luxury, each two-bedroom villa also comes with Finolhu's new personalised Roohu service. From the moment they greet you upon arrival until they wave you off on your journey back home, your dedicated Roohu Host provides an exclusive professional lifestyle management experience that ranges from handling your check-in, and helping you unpack to providing a full island orientation, and planning tailor- made itineraries.
Complementing the island's lush vegetation, the pure white sand of its beaches, the turquoise hues of the Indian Ocean and the vibrant corals and fish beneath, Finolhu Baa Atoll is all about colour and design. Inspired by the playful colours and patterns of the kaleidoscope, the award-winning London-based Muza Lab created a design concept that enhances Finolhu's natural surrounds. From the vibrant highlights inside the villas to the subtler shades throughout the resort, the changing colours, patterns and textures represent moments of joy, as they spur the sense of wonder, and delight just as when one gazes through a kaleidoscope lens.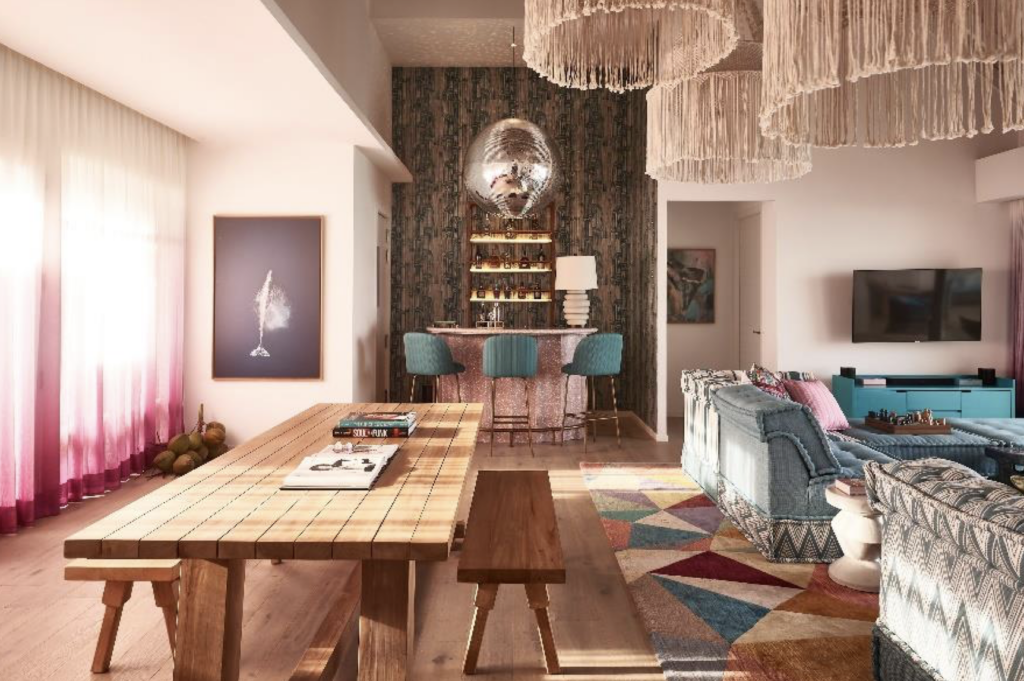 Whether you are seeking a playful tropical island adventure or a secluded escape, you will find that space meets style in the two-bedroom villas at Finolhu.
Owned and managed by Seaside Collection, Finolhu Baa Atoll Maldives, is a luxury island resort renowned for its two-kilometre white powdery beaches that stretch out across four islands. Firmly established as one of the finest resorts in the Maldives, Finolhu – meaning sandbank in Dhivehi – consists of 125 beachfront and overwater villas (more than half with a private pool), four restaurants and an array of activities, every day on Finolhu's island playground is as varied as the coral reef landscape of the Baa Atoll. Whilst popular with honeymooners, the extensive resort which is set in a UNESCO Biosphere Reserve is also family-friendly, with a kids' club and world-famous entertainment.
For more information about Finolhu Baa Atoll, visit finolhu.com