Stand the Chance to Win a Free Holiday to Maldives and Enjoy the Best Deals through Maldives Virtual Tour Expo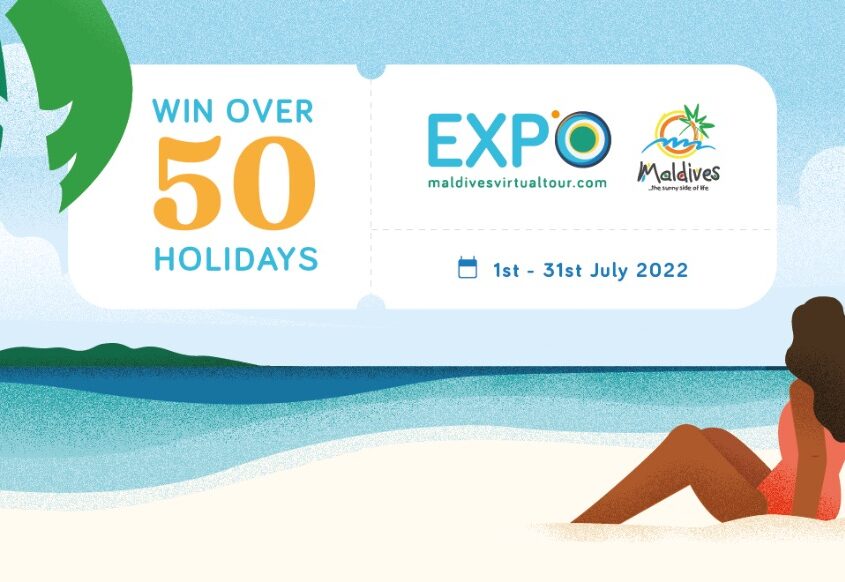 Maldives Virtual Tour Expo held from 1st to 31st July 2022 will be giving away 50 Free Holiday to Maldives. An exciting opportunity for people all around the world to visit the expo and enjoy special offers to Maldives. All the visitors can participate in the ultimate giveaway lucky draw and stand the chance to win a free holiday in the Maldives.
Maldives Virtual Tour Expo is going to be the largest virtual consumer travel fair of the Maldives reaching over millions of travelers across the globe. This fair will allow people to experience Maldives from the comfort of their homes and book their dream holiday at the best rates.
This fair will feature over 1000 virtual tours from 50 different islands across the country including resorts and local islands. The 360 tours featured in the website allows people to explore all the aspects of the destination. These tours also support virtual reality headsets which will allow visitors to experience Maldives in the most realistic way from anywhere in the world.
For more information regarding Maldives Virtual Tour Expo, follow us on Instagram @maldivesvirtualtour and Facebook @Maldives Virtual Tour