Kurumba Maldives Takes Guests on a Nostalgic Journey with an Unforgettable 1980s Festive Extravaganza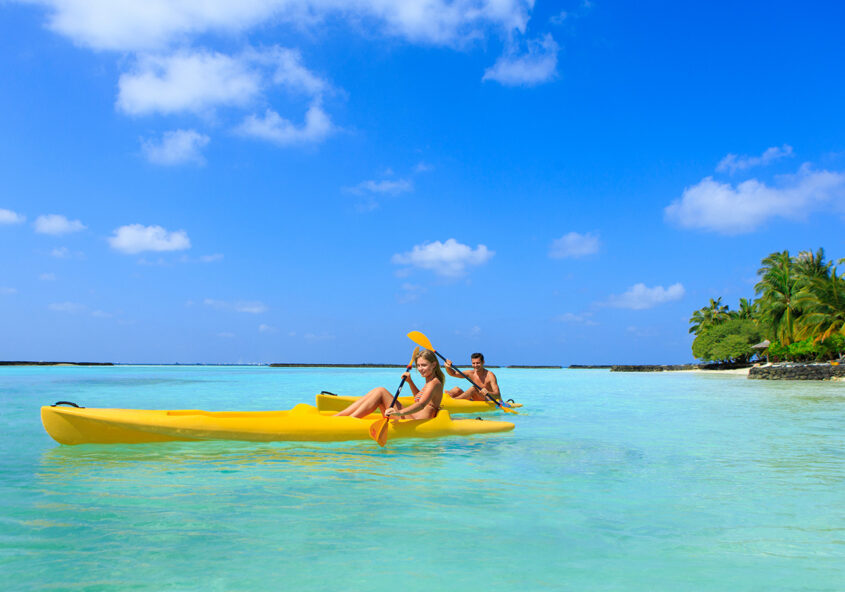 Embarking on a journey through time, Kurumba Maldives invites guests to revel in the vibrant spirit of the 1980s during this festive season. A celebration of an era characterized by metal bands, big hair, and iconic fashion trends, the resort encourages visitors to don leg warmers, muscle shirts, or acid wash attire for an immersive experience. In homage to what is widely regarded as the best decade yet, attendees can make a grand entrance in a little red Corvette, setting the stage for a lively trip down memory lane. This festive extravaganza not only pays tribute to the pop-culture phenomenon that shaped the 1980s but also beckons guests to reminisce about beloved movies and songs from an era that introduced cultural icons such as MTV, the Walkman, and breakdancing.
The festive calendar kicks off on December 23, 2023, with a family-friendly Christmas Tree Decoration event at the Kids Club, setting the tone for the days of festivities to come. Christmas Eve, on December 24, invites guests to partake in a Ginger Bread Decoration activity at Kandu Bar, followed by a sumptuous Christmas Eve Dinner accompanied by live entertainment. On Christmas Day, the holiday cheer continues with Santa Claus making a grand entrance at Raha Beach, followed by a delightful Christmas Cruise and the distribution of Christmas gifts.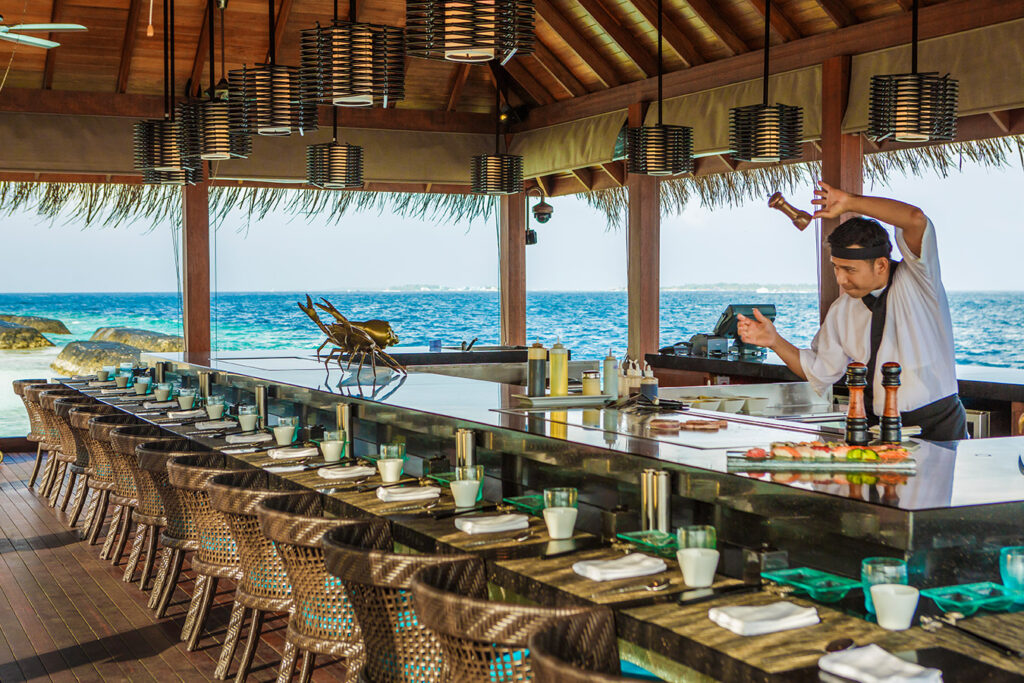 The days following Christmas offer a range of exciting activities for guests of all ages. From a Water Scavenger Hunt at Athiri 1 on December 26 to a Sand Art Competition at Athiri-1 on December 27, the resort ensures that every moment is filled with joy and excitement. A Pirate Cruise for Kids and Teens at Majaa Kids Club adds an adventurous touch to the festivities on the same day.
One of the highlights of the festive season is the Kurumba Kids 80's Fashion Show at the Main Pool on December 29. This event allows the younger guests to showcase their creativity and style, embracing the fashion trends of the 1980s. As the year draws to a close, Kurumba Maldives welcomes 2024 with a spectacular Back to the 80's New Year's Eve Gala Night on December 31. The evening includes a poolside welcome with cocktails and canapés, followed by a Gala Dinner featuring live music, DJ performances, and a countdown to ring in the New Year in true 1980s style.
The celebration extends into the New Year, with a Recovery Brunch at Thila + Vihamanaa on January 1, 2024. Guests can indulge in a leisurely brunch, complete with sparkling wine and detox options, as a soothing start to the year. The festivities continue with the Amazing Teens Race at Majaa Recreation on January 3 and conclude with an Orthodox Christmas Eve Gala Dinner on January 6, accompanied by lively entertainment at Kandu Bar.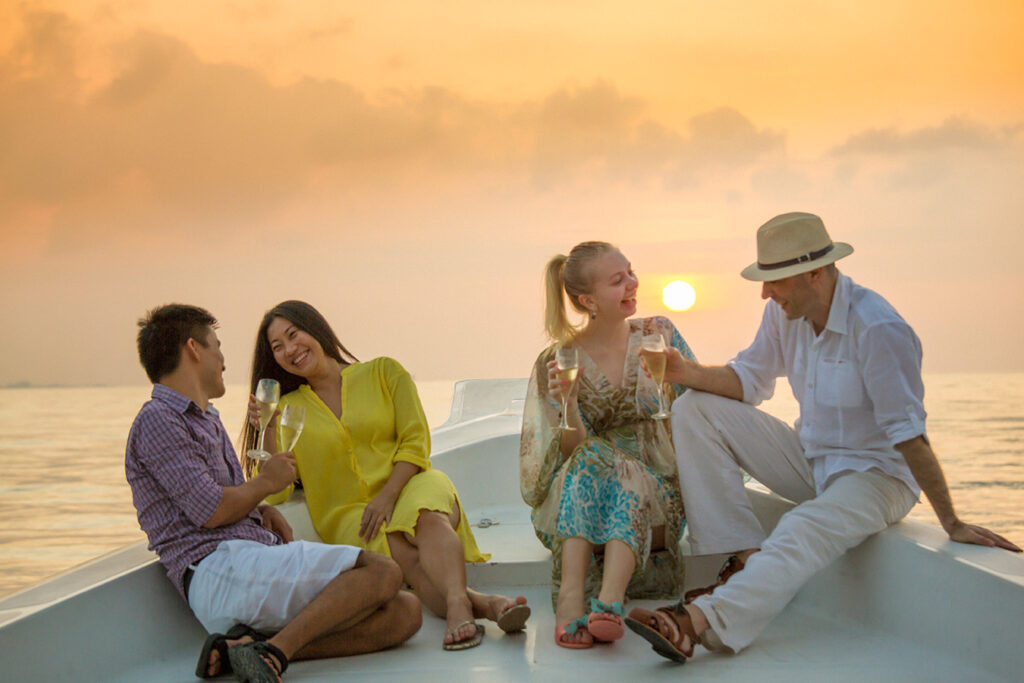 Nestled on a tropical island in the North Male Atoll, Kurumba Maldives stands as a beacon of luxury and sophistication. Conveniently located a mere 10-minute speedboat ride from the airport, the resort seamlessly blends a rich historical legacy with charismatic allure and heartfelt service. Kurumba Maldives offers an enticing array of accommodation options, ranging from the comfortable Superior Rooms to the spacious Two Bedroom Residence, all set amidst the island's lush tropical gardens with easy access to the pristine beach.
Guests at Kurumba Maldives are spoiled for choice with eight distinct styles of accommodation, each designed to offer an unparalleled experience. The resort boasts seven exceptional restaurants, three bars, and a shisha lounge, providing an unmatched variety of dining experiences. Beyond culinary delights, Kurumba Maldives offers a plethora of recreational activities and entertainment options, ensuring an unforgettable stay for honeymooners and families alike. The resort strikes a perfect balance between vibrant activities and serene spaces for relaxation, creating an ideal haven for a paradise getaway.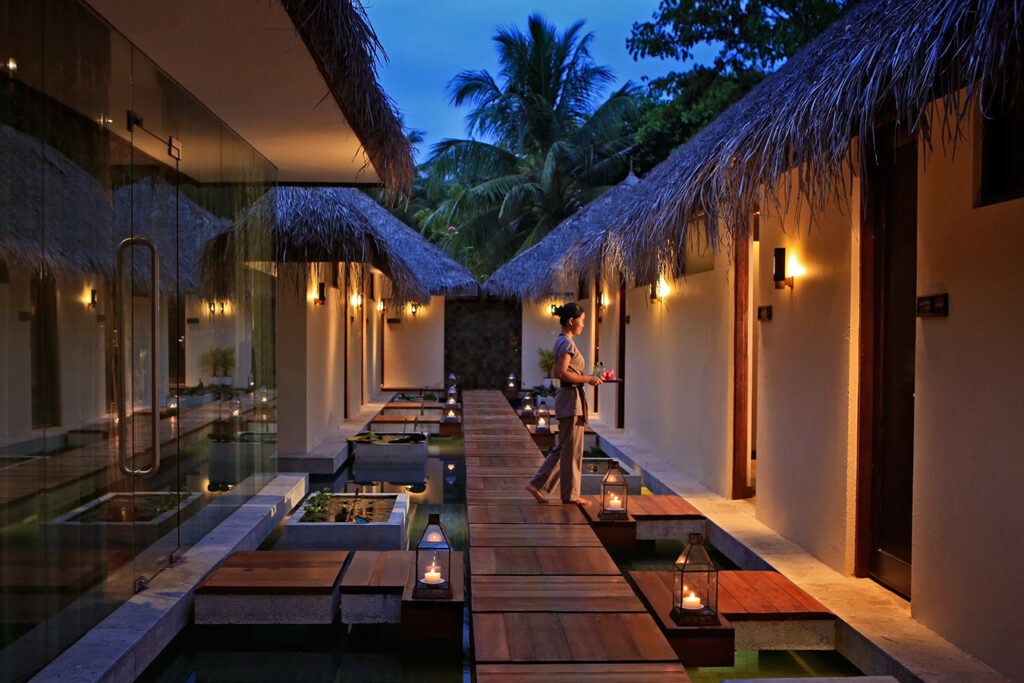 For more information or bookings, please visit www.kurumba.com