Surfer's Paradise – Resorts or Local Islands?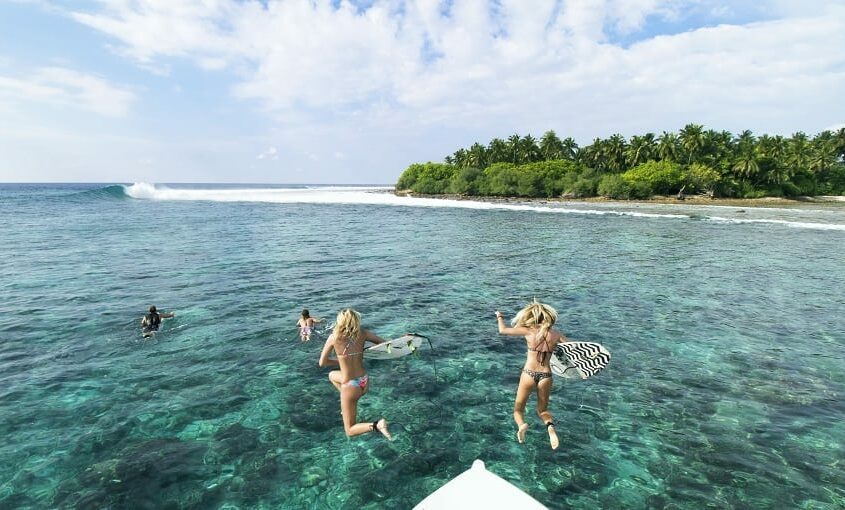 Welcome to the tropical paradise known as the Maldives, where crystal-clear waters, pristine white sand beaches, and world-class surfing await. As an avid surfer, you may be wondering whether to opt for a resort or explore the local islands during your stay in this breathtaking archipelago. In this article, we delve into the options and discover which is better suited for your surfing adventure in the Maldives.
Resorts – The Epitome of Surfing Bliss
Resorts in the Maldives are synonymous with luxury, pampering, and exclusive amenities. These private islands offer unparalleled comfort and a range of water sports facilities, including dedicated surf breaks. Resorts like Adaaran Select Hudhuranfushi, Holiday Inn Kandooma Resort, Six Senses Laamu, and Niyama Private Islands are renowned for their stunning villas, private pools, and direct access to the best waves in the region. If you prefer a hassle-free experience with top-notch service and luxurious accommodations, a resort may be the perfect choice for you.

One of the advantages of staying at a resort is the convenience it provides. From airport transfers to organizing surf excursions, resorts often take care of all the details, allowing you to focus solely on catching waves. Many resorts even offer experienced instructors to guide surfers of all levels. The consistency of the surf breaks near resorts is also a major advantage, ensuring you have a steady supply of thrilling waves throughout your stay.
Exploring the Charms of Local Islands & Surfing Culture
However, if you're seeking a more authentic and culturally immersive experience, exploring the local islands of the Maldives is an option worth considering. Local islands, such as Thulusdhoo, Guraidhoo, and Himmafushi, offer a glimpse into the daily lives of Maldivian locals, with charming guesthouses and a laid-back atmosphere. While the amenities may be more basic compared to resorts, the warmth and hospitality of the locals make up for it.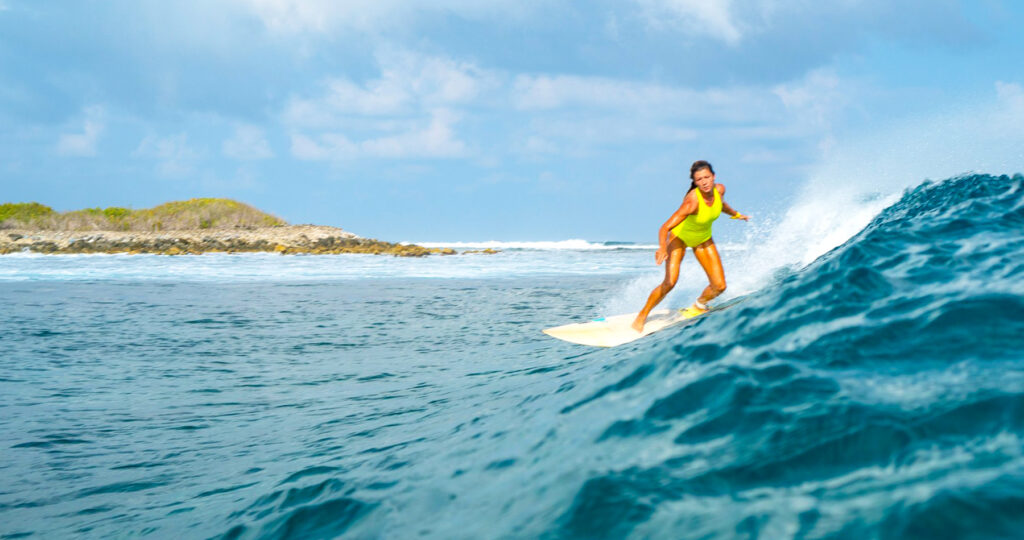 Surfing on local islands provides a unique opportunity to interact with fellow surf enthusiasts and experience the local surf culture firsthand. You can join local surfers, exchange stories, and discover hidden surf spots that may not be as crowded as those near resorts. In addition, staying on local islands allows you to support the local economy directly, contributing to sustainable tourism and benefiting the communities that call the Maldives their home.
One important aspect to consider when choosing between resorts and local islands is the accessibility of the surf breaks. Resorts often have their own dedicated surf breaks within close proximity, ensuring easy access for guests. On the other hand, local islands may require a short boat ride to reach the best surf spots. While this adds a bit of adventure to your surfing experience, it also means you'll need to plan your surf sessions accordingly.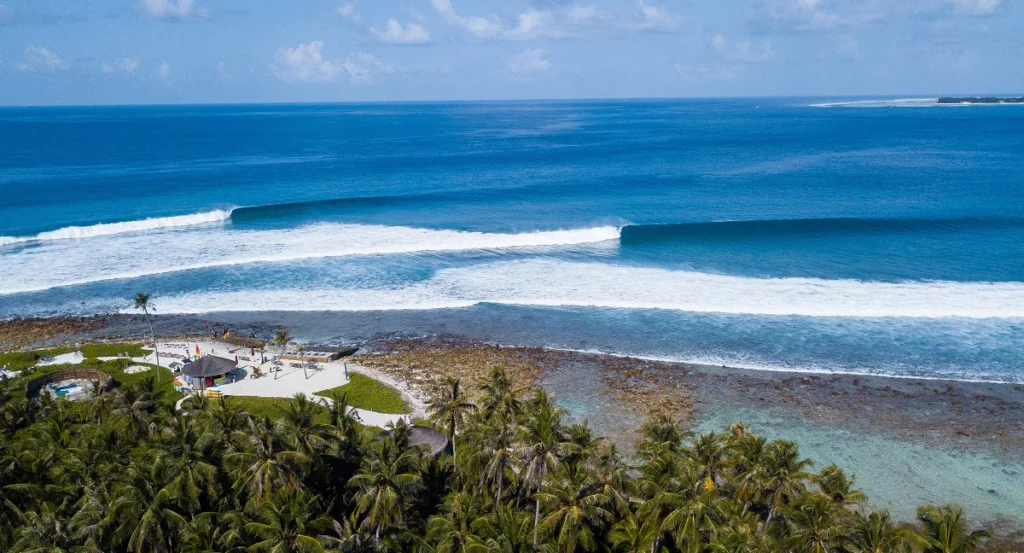 Ultimately, the choice between resorts and local islands depends on your personal preferences and the type of experience you seek. If you prioritize luxury and convenience, a resort is the way to go. However, if you value cultural immersion and a more adventurous surf trip, venturing to the local islands will offer a rewarding experience. Whichever you choose, the waves of the Maldives are waiting to be ridden, ensuring an unforgettable surfing journey in this tropical paradise.