Taj Coral Reef Resort & Spa, Maldives, Unveils Exclusive Spa Getaway Package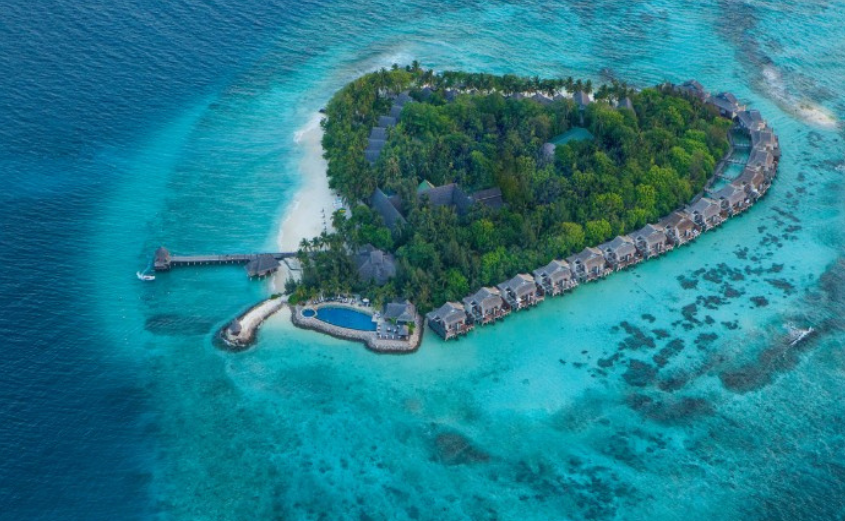 Taj Coral Reef Resort & Spa, Maldives, beckons travelers to a tropical paradise, promising exotic ocean views and unforgettable sunsets. Nestled on Hembadhu Island, this luxurious retreat offers a unique take on resort accommodations, characterized by streamlined sophistication rather than the typical beach-themed decor. This exclusive spa getaway package is available for booking from April 1, 2023, to September 30, 2023.
Escape the chaos of daily life at Taj Coral Reef Resort & Spa, Maldives, Accessible by a 45 minute speedboat ride from the airport, the resort offers 62 luxurious thatched-roof villas designed atop the house reef to offer environmentally-responsible, all-inclusive vacations.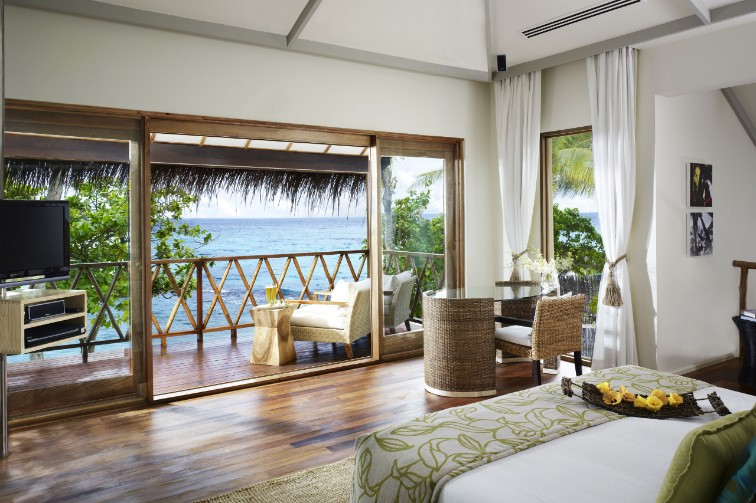 Inclusions:
Stay: Guests can enjoy an all-inclusive stay that includes shared return airport transfers. Upon arrival, a soothing foot soak awaits, setting the tone for relaxation. Low-calorie amenities and Forest Essential turn-down amenities provide a touch of indulgence.
Spa: This package pampers guests with spa treatments, including a 30-minute Foot Reflexology session on arrival day, a 90-minute Indian Aroma Therapy session on the second day, a 30-minute facial, and a 30-minute Body Ritual comprising a wrap and scrub on the third day. Additionally, guests can indulge in a 45-minute Sunrise Yoga session each day.
Restaurant: Dining at Taj Coral Reef Resort & Spa is a culinary adventure. Guests can choose from a Wellness menu featuring plant-based and calorie-measured seafood and meat options, ensuring a delicious and healthy dining experience.
Sight-Seeing: For those seeking adventure beyond the resort, the package includes a SandBank Sunbath experience with a Wellness Picnic Basket, allowing guests to soak up the sun and savor a delectable meal in a stunning natural setting.
Taj Coral Reef Resort & Spa, Maldives, invites travelers to unwind and rejuvenate in style, surrounded by the beauty of the Maldivian islands. With a focus on wellness, exquisite cuisine, and breathtaking views, this spa getaway promises an unforgettable escape from the ordinary.
For more information and bookings, visit Taj Coral Reef Resort & Spa, Maldives