The Most Anticipated Diwali Event Line Up of the Beach Club at SAii Lagoon Maldives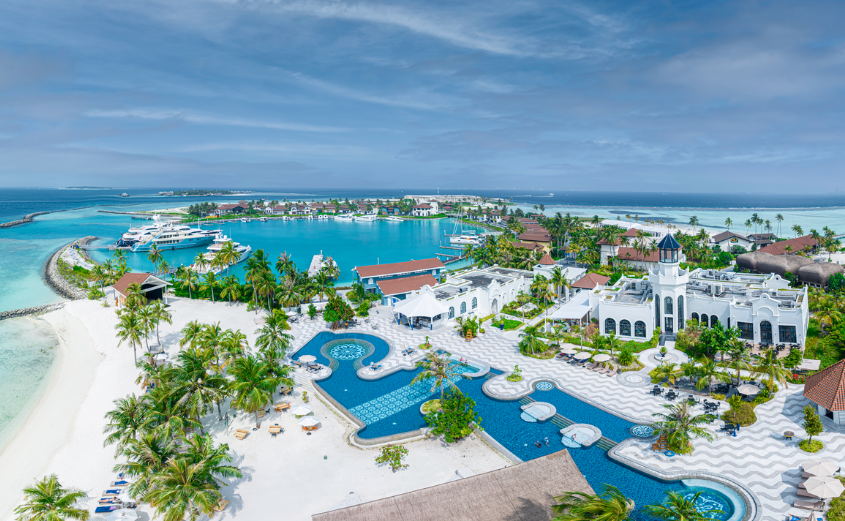 Every year, the Beach Club at SAii Lagoon Maldives, Curio Collection by Hilton, is known to deliver its popular Diwali extravagance for the guests and visitors to Crossroads Maldives. This year, too, The Beach Club at SAii Lagoon Maldives has announced two remarkable events that will live up to the true spirit of Diwali: the auspicious celebrations of lights, love, and harmony.
On the 11th of November, mark the calendars for a Diwali Pool Party at the Beach Club from 02.00 pm until 06.00 pm. Dive into the celebration as you enjoy the mesmerizing beats spun by the talented DJ while relishing in the beautiful views of our pristine lagoon. Special highlights of the event include a Live Indian Chat Corner, thrilling beach games with exciting prizes, and the entrance is complimentary for children under eleven. With the frequent ferry schedule from the Marina at Crossroads Maldives, this fantastic Diwali celebration is accessible to all visitors, making it a perfect destination to soak in the festivities.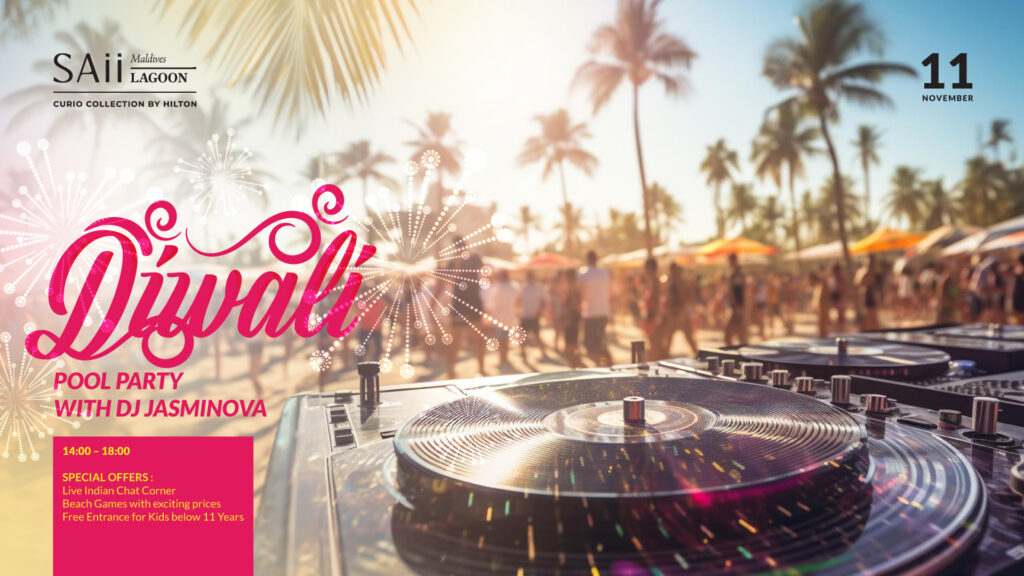 As the sun sets on this magical day, continue the celebrations with a sumptuous Diwali Indian Dinner Buffet with a live performance by a sensational saxophonist performance from 18:30 to 22:00. This incredible lineup of events promises a delectable journey through authentic Indian cuisine accompanied by the soothing melodies of the saxophone setting the perfect ambience to elevate your weekend mood. The Beach Club at SAii Lagoon Maldives, Curio Collection by Hilton, is where the vibrant colours of Diwali meet the tranquil blues of the Indian Ocean, creating an enchanting atmosphere you won't want to miss this weekend.
For more information and reservations, please contact them at concierge@crossroadsmaldives.com and +960 730-7000.