The Season of Celebration with Park Hyatt Hadahaa Family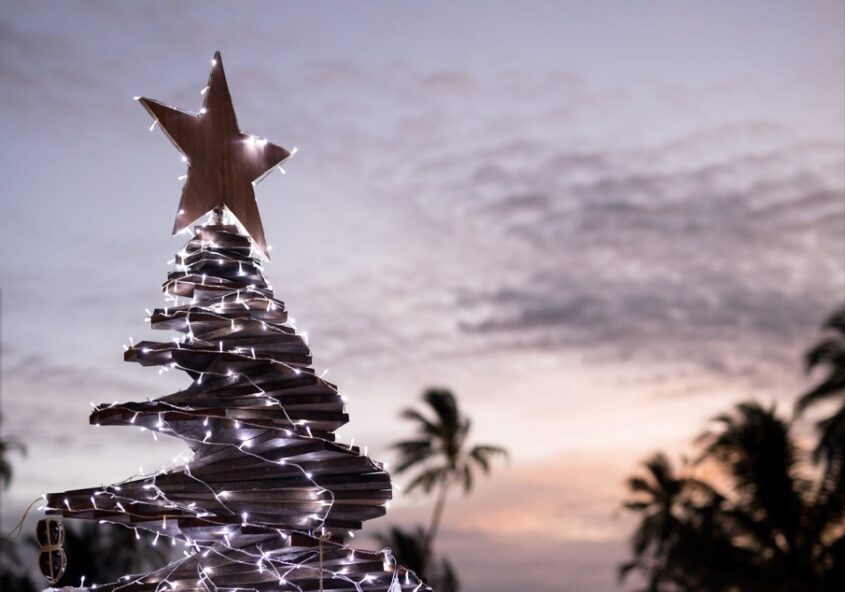 There has never been a better time for guests to treat themselves to a sparkling escape in the Maldives. Beautiful weather and a wide of array of intimate, family-friendly experiences are bound to help everyone staying at Park Hyatt Maldives Hadahaa in December have merry and bright holidays.
Regardless of which holidays you are celebrating, nothing beats spending time with loved ones, reflecting on the year gone by and anticipating new beginnings in a magical place where luxury is personal and chic, barefoot celebrations are the norm. Hadahaa is loved for its cosmopolitan appeal, so guests from all walks of life and all cultures are invited to embrace its welcoming allure where everyone finds their own definition of celebrating life.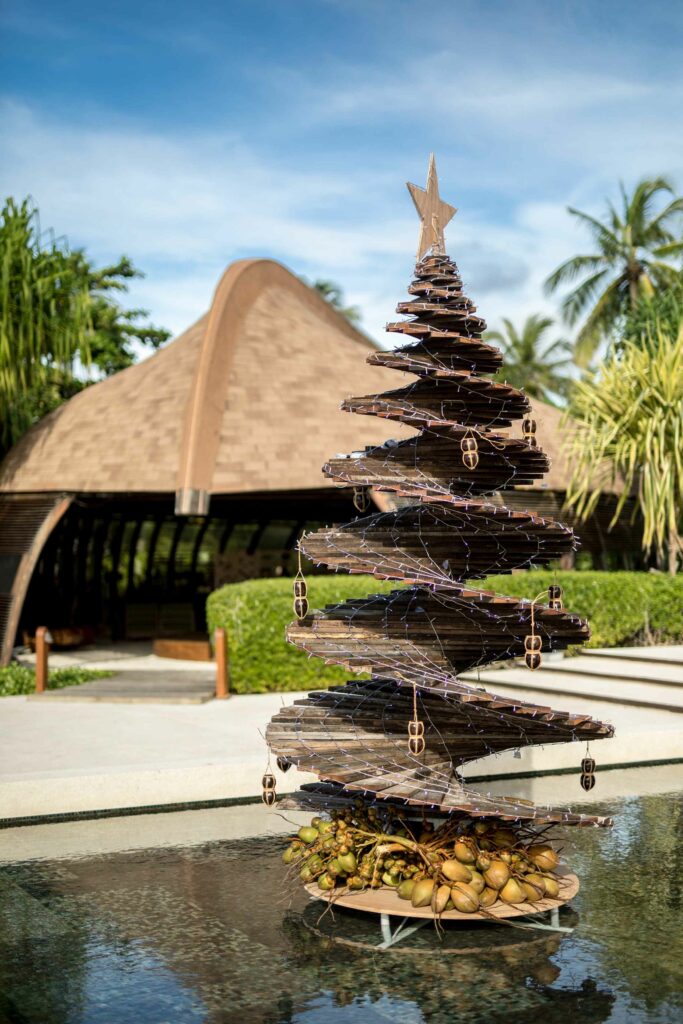 EXQUISITE CULINARY DELIGHTS AND BRILLIANT ENTERTAINMENT
Guests will inevitably get into the festive spirit with some exquisite dining journeys based on Park Hyatt's renowned culinary excellence; from Japanese Amuse Dinner at The Rooftop, oysters and champagne and seafood beach barbecue, guests' taste buds will be full of cheer as they savour luscious cuisine that tastes even better in the tropical setting Hadahaa is endowed with.
It goes without saying that Park Hyatt's chefs will polish Christmas Eve gala dinner to perfection with a delicious degustation menu at The Dining Room and main beach area, enhanced even further with wine pairing and a starry sky. For New Year's Eve gala dinner, guests can look forward to relishing in a heavenly fare of European classics, Asian delicacies, local dishes and other irresistible culinary pleasures to end the year on a high note. Paired with live entertainment, nothing stands in the way of guests having a holiday of their lifetime. Be prepared for a generous dose of magic on the last night of the year as world-renowned illusionists Lucca and Anca throw a show like no other; detached from the old clichés of magic, they deal with diverse topics such as lying, reincarnation, quantum entanglement, love, music or legendary football games. They promise a wonderful dinner-show performance that guests will undoubtedly thoroughly enjoy.
As Park Hyatt is fortunate to welcome many repeat guests who choose the pristine island of Hadahaa for their end-of-year getaway, an exclusive festive package has been designed to provide the best value when they join both the Christmas and New Year's gala dinners. The festivities will continue well into January, with New Year's brunch, Orthodox Christmas Eve Dinner, innovative vegetarian Japanese dining and several other events at Hadahaa's most picturesque locations. Be it a family break, a couples' retreat or a gathering of friends, there will be plenty of excuses to savour good food and sip on your favourite sundowner this coming December.
JUNIOR WORLD OF HADAHAA
No one deserves a carefree, barefoot holiday more than Hadahaa's youngest guests. While the island offers plentiful beach and ocean opportunities in and of itself, the resort will sprinkle some more magic to make the days in paradise even more memorable: coconut tree climbing, arts and craft and getting to know the ocean inhabitants together with the marine biologist will surely entertain the kids in the best possible way.
EVERYDAY AT HADAHAA
A delightful escape at any time of the year – and even more so during the festive season – Park Hyatt Hadahaa is perfect for guests who love to be spoilt for choice. They can fill some days with adventure and others with relaxation, enjoying personal luxury every step of the way. The entire Hadahaa family is there to ensure the experience exceeds the expectations as guests make precious memories to last forever.
To explore more about Park Hyatt Maldives Hadahaa experiences, visit www.experienceparkhyattmaldives.com or email maldives.parkhadahaa@hyatt.com