The St. Regis Maldives Vommuli Resort Launches Signature Treatments Featuring Luxury Skincare Brand Biologique Recherche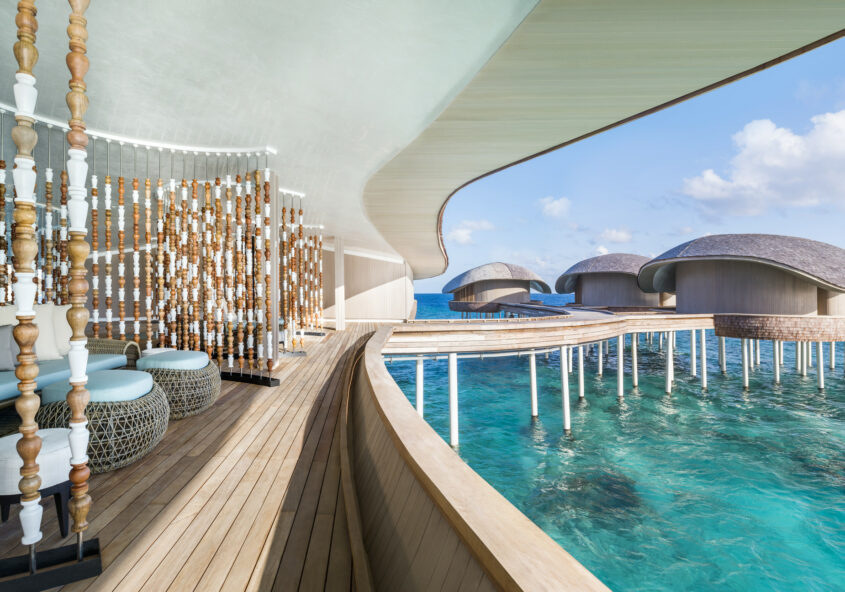 The St. Regis Maldives Vommuli Resort, the finest address in the Maldives, is proud to announce its partnership with famed French skincare brand Biologique Recherche. This exciting venture will introduce new product offerings and expertly curated facial and body treatments beginning this month at the award-winning Iridium Spa. Equally suitable for both men and women, the innovative services use Biologique Recherche's personalized methodology and are tailored to each guest's individual needs.
"We're thrilled to partner with Biologique Recherche and invite our valued guests to indulge in these new and exquisite spa experiences," said Vincent Pauchon, general manager of The St. Regis Maldives Vommuli Resort. "With 45 years of expertise in exceptional customized beauty care, the French beauty brand has a reputation for excellence and will support our continued commitment to elevate the everyday to the extraordinary on Vommuli Island."
The Biologique Recherche Methodology has a reputation for astounding effectiveness based on a clinical approach to beauty care using pure, concentrated, raw ingredients, as well as advanced protocols and procedures. The fruit of four decades of experience, it is based on bespoke protocols adapted to the Skin Instant© of each individual. All custom treatments encompass three fundamental stages: assessment, initialization and treatment. First, the expert carries out a dermo-cosmetic diagnosis using The Skin Instant© Lab scientific-grade analysis machine to pinpoint the exact Skin Instant© and individualized needs. A thorough cleansing and massage follows and skin is prepped to receive the benefits of the treatment using the brand's iconic Lotion P50 and face mask. In the final stage, a tailor-made cocktail of serums and products with the highest concentration of active ingredients are applied to recondition the skin and enhance its potential for self-regeneration.
"We're delighted to offer Biologique Recherche's state-of-the-art offerings and advanced knowledge of the skin's physiology to guests at the award-winning Iridium Spa," shared Dr. Sudhi Saresh, ayurvedic physician and spa manager of The St. Regis Maldives Vommuli Resort. "We are so impressed by the unique methodology that not only provides personalized skincare protocols to each individual but also effectively targets a combination of factors that impact the skin."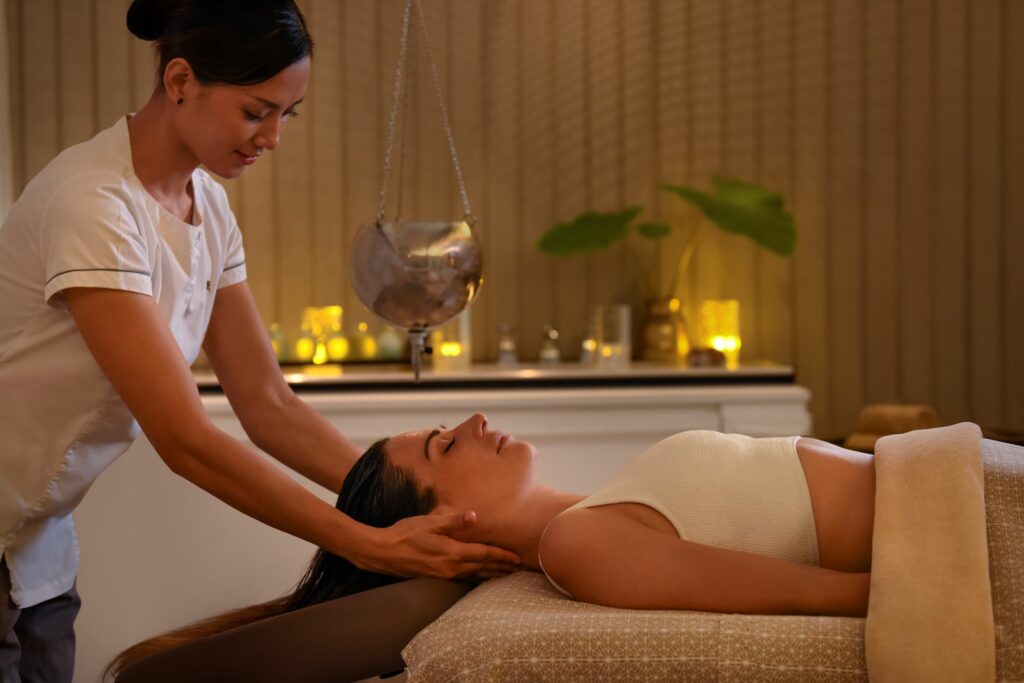 The Iridium Spa promises a transformative journey in an oasis of tropically inspired sophistication. Alighting atop the scintillating waves of the Indian Ocean, the 1,850-square-meter sanctuary offers guests a variety of specialized services and products now including Biologique Recherche. The extensive range of targeted products and complex formulas feature a high concentration of botanical, marine and biological extracts with no paraben, silicone, SLS, Mineral oils, synthetic colorants or artificial fragrances. The following signature treatments are available:
SKIN INSTANT© LAB – This evaluation is for guests who would like to understand their skin type and are not booking a facial treatment. It consists of five sensors that measure hydration, trans-epidermal water loss, elasticity, pigmentation and sebum levels. Based on the expert's dermo-cosmetic analysis and objective measurements, the Skin Instant© Lab retrieves data to determine the selection of products and treatments perfectly matched to all Skin Instant© needs. After diagnosis, customized skincare products, routines and monthly evaluations can be determined.
CUSTOMIZED FACIAL TREATMENT – All facials begin with an in-depth skin assessment using the Skin Instant©Lab and Biologique Recherche Methodology that will inform the personalized treatment best suited for each individual and their specific needs. Based on the Skin Instant© results, the skincare expert will determine which tailor-made cocktail or "booster" of quintessential serums will be used. The skincare process includes cleansing of the skin, a facial massage, exfoliation, face mask application and the customized booster treatment. To improve the synergistic absorption of active ingredients, the practitioner complements manual stimulation with the use of the Biologique Remodeling Face© machine to achieve optimal results.
DIAGNOSIS AND REGENERATING TREATMENT – SOIN P50 PEAU NEUVE – Achieve smoother and more hydrated skin with this exfoliating and regenerating wellness session. This draining treatment uses a wrap with algae and techniques that not only produce a slimmer shape but improve the appearance of cellulite.
DETOXIFYING TREATMENT WITH ALGAE – This purifying massage is perfect for those in need of a therapeutic cleanse and detoxification of the body. The technique used helps to eliminate toxins and improves microcirculation to restore balance and provide relief from fatigue and muscle pain.
IRIDIUM JET LAG MASSAGE – Feel lighter and more energized after a long trip with this stimulating experience to boost circulation. This treatment features lavender oil, tsubaki oil, cottonseed oil and rosemary oil extract and includes a decongestion process that combines the wrapping of both legs and a lymphatic drainage massage. The extended session offers an additional head, shoulder and back massage.
BESPOKE MASSAGE – This relaxing treatment provides mood boosting benefits and helps to alleviate stress. This experience begins with a deep massage of the stomach and body, guaranteed to restore balance, promote muscle recovery and relieve tension from head to toe.
The Biologique Recherche Skin Instant Lab© and Signature Treatments range from $50 -350 (and are subject to service charge & government tax).
For more information on treatment bookings and reservations, please visit: http://stregismaldives.com.