The Standard Maldives is Throwing JUMBO Pasta Beach Pool Party this Easter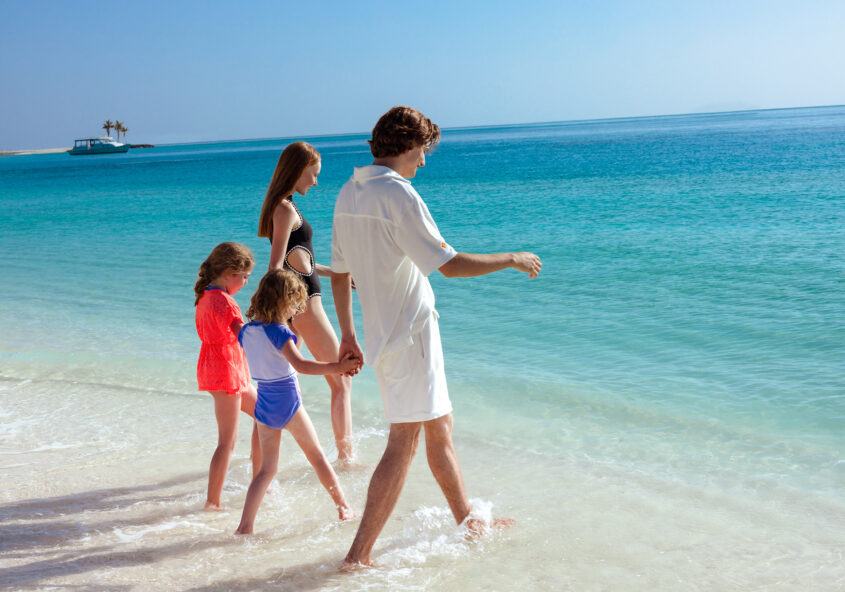 The Standard, Huruvalhi Maldives announced its Easter programming: Peep This – Easter It Is! and Easter Treats at Lil' Shark Kid's Club, alongside an impressive family room package, Families That Stay Together, to add a little extra sparkle to the holiday. Running from Friday 7th – Tuesday 11th April, The Standard, Huruvalhi Maldives will transform into an Easter escape, with a program of special activities for adults and kids such as a JUMBO Pasta Beach Party and an all-important Easter egg hunt.
Nestled amongst the beautiful blues of the Raa Atoll, The Standard, Huruvalhi Maldives is a haven for families. The Lil Sharks Kid's Club offers endless fun for the little ones. From the energetic to the artsy, the playroom, paddling pool, sandy park, and movie den provide the perfect environment for arts and crafts, cooking classes, and games.
The Easter Treats at Lil' Shark Kid's Club offers a range of new and exciting activities outside the usual timetable, including Easter card making, Piñata, karaoke and mini Olympics. Perhaps the most exciting is the Easter egg hunt on Easter day which will see mini Easter eggs hidden at the property for children to find, expect a combination of utter chaos and heightened excitement.
Peep This – Easter It Is! offers fun for the adults! Over three days, guests can expect Trivia night, morning mimosas and bunny brunch at Kula – keeping the parents sane whilst the kids are on an endless chocolate overload. The main highlight is the JUMBO Pasta Beach Party, think JUMBO pasta pool floats on the beach, vibe-setting DJs, and mouth-watering bites at the Main Pool Beach
The property is also delighted to offer the 'Families That Stay Together' room package. Including a plethora of activities such as a guided family snorkel with a dedicated family photo session, a private movie night under the stars, a private family yoga session, and a DIY cocktail/mocktail session, families can create lifelong memories together. The package also includes dining experiences including a special family beach dinner, special lunch at Todis or Joos Cafe, on top of the all-inclusive lite meal plan so that the family can indulge in delicious flavours together. The resort also offers parents one hour of babysitting per day, so the adults still have time for some R&R in paradise.
Make this Easter one to remember at The Standard, Huruvalhi Maldives. Families can enjoy their well-deserved family island getaway with a starting price of USD 875.00 per night.