The Stunning Bollywood Actress Elena Fernandes Visits Thoddoo Maldives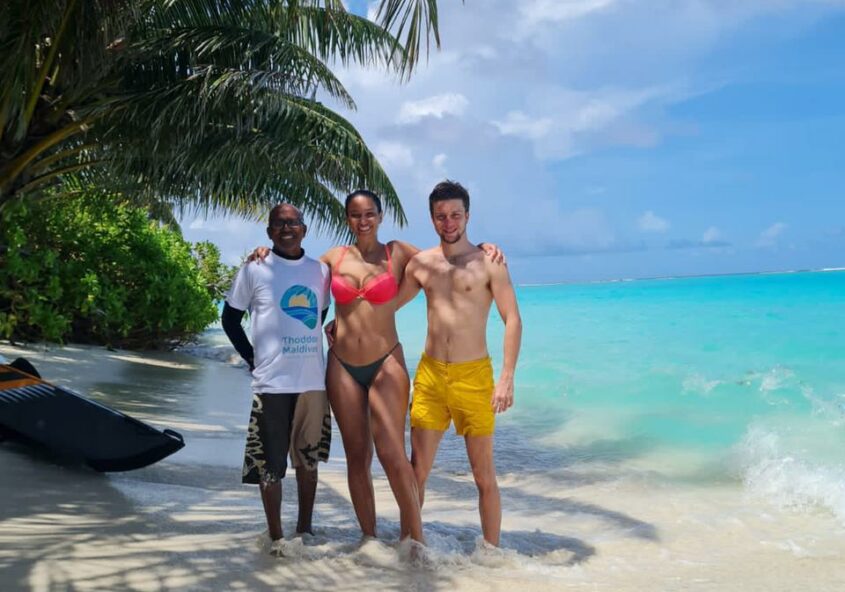 Famous model and actor Elena fernandes visited famous local tourism destination Thoddoo Maldives during her visit to Maldives from 10th-15th June 2022.
Elena Fernandes is a supermodel, influencer, actress and philanthropist. Elena's career started with a 12 page editorial for Vogue India, and has since blossomed into a supermodel, talented actress and a much regarded philanthropist. She is regularly seen in editorials and front covers of leading global magazines; Vogue, GQ, and Harpers Bazaar.
Recently, she has shared breathtaking pictures of her taken on different locations of Thoddoo island. She has also shared her pictures taken on SAii lagoon Maldives and Crossroads Maldives on her official Instagram page.
During her visit to Thoddoo Island, she was hosted by Kingsways Thoddoo Maldives, a beautiful boutique hotel recently opened in Thoddu island.
According to Mr.Mohamed Afeef, the General Manager of kingsway Thoddoo, She has visited different attractions in the island, experience traditional maldivian activities such as coconut tree climbing and Maldivian Toddy. She also enjoyed lots of water sports during her stay in Thoddoo Maldives.
Thoddoo is one the well established local island tourism destination located just 55 minutes away from Velana international airport.