The Sun & Sea to All Herself – Ileana D'Cruz at Kuda Villingili Resort Maldives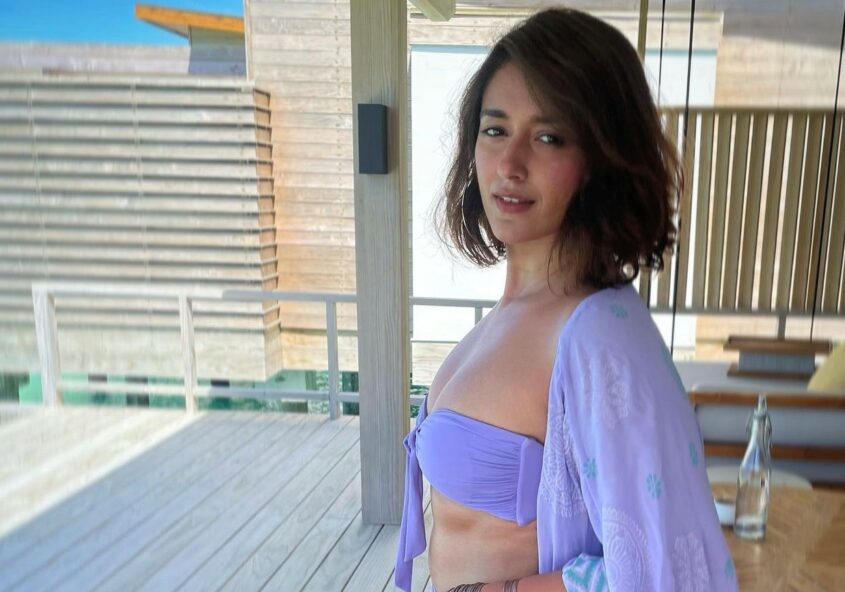 Ileana D'Cruz was just spotted in the Maldives staying at Kuda Villingili Resort Maldives.
She shared a few stunning pictures from her Maldives holiday on Instagram. The pictures will surely give you major vacay goals. One of the photos shared is a sun-kissed selfie of the actress, dressed in a white bikini, standing in the middle of the sea. Reflecting her current state of mind, she captioned the photo "Sun and the sea all to myself."
Ileana also shared her phenomenal room views from the water villas at Kuda Villingili and a snap of her captioning: "do not disturb".
Ileana's trip to Kuda Villingili is a collaboration with NCS Travels and IRIS Reps – who just signed up as the Indian representative for the resort.
Kuda Villingili Resort Maldives is a luxurious new property making waves in the Maldivian tourism industry. Kuda Villingili is the Maldives redefined – a unique, experience-driven concept, home to an impressive lineup of gourmet dining options, an idyllic beachfront Spa, and an azure spacious 150m pool, encircled by stylish sunbeds, cabanas and bars. Spend time with loved ones, make up for a lost time, strengthen friendships, or form new ones ー whether guests are travelling as a couple, family, group of friends, or alone, Kuda Villingili is a slice of paradise where everyone is welcome. The resort's focus on time and space, balancing a sense of togetherness and inclusivity with privacy and independence, allows guests to have a personal experience, making each journey unique.