The Ultimate Guide to Traveling to the Maldives on a Budget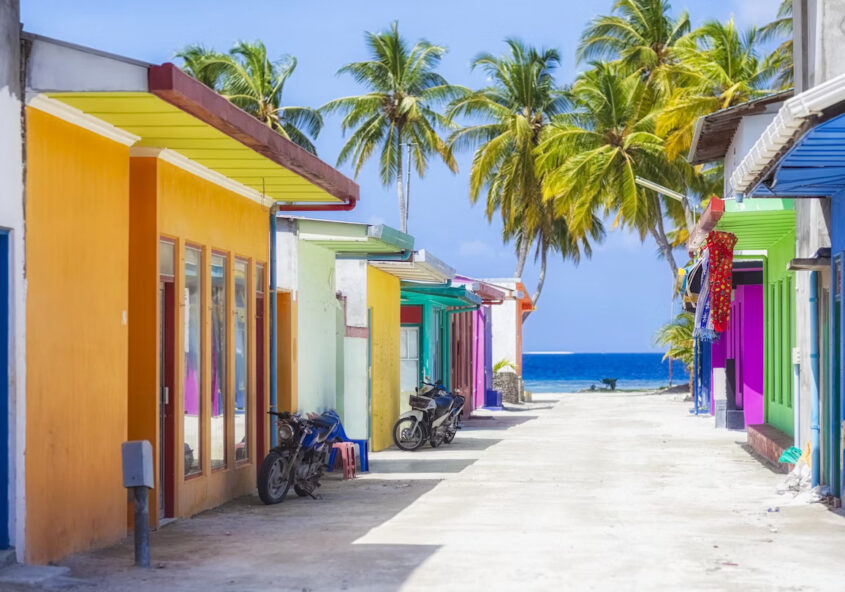 The Maldives may seem like an exclusive destination reserved for luxury travelers. However, the introduction of budget tourism has made it possible for budget-conscious travelers and backpackers to explore this tropical paradise without breaking the bank. In this comprehensive guide, we will provide you with valuable tips and insights on how to enjoy a budget-friendly trip to the Maldives, covering everything from finding cheap flights to affordable accommodations and cost-effective transportation options.
Finding Cheap Flights: Flights to the Maldives can be expensive, but with some planning and research, you can find affordable options. Look for flights during the low season, which typically runs from April to November, as prices tend to be lower. Keep in mind that Friday is a day off in the Maldives, so plan your arrival and public ferry transfers accordingly. Velana International Airport (MLE) on Hulhule Island is the main gateway to the Maldives, and most travelers arrive there.
Visa Requirements: Ensure that you have a valid passport with at least six months of validity before traveling to the Maldives. Tourist visas on arrival are issued free of charge for a duration of 30 days. It's always a good idea to check the latest travel advisories from your government agency before departure.
Best Time to Visit: The Maldives enjoys pleasant weather throughout the year, with temperatures averaging between 28-30 degrees Celsius (80F). The hot season from November to April is considered peak season, while the rainy season from May to October offers more affordable accommodation rates. If you prefer fewer crowds, consider visiting during May to July or September to November, when there is still plenty of sunshine amid short downpours.
Choosing the Right Island: The Maldives consists of numerous coral islands, grouped into 26 atolls, offering a diverse range of choices. Local islands now allow budget tourists to stay among the locals, expanding the options beyond private resort islands. When selecting an island for your budget trip, consider its location in relation to the airport. Islands closer to Male offer more frequent airport transfers and reduce the cost of transportation.
Click here to view a 360 Virtual Tour of a Local Island in the Maldives, Keyodhoo Island /https://maldivesvirtualtour.com/360/keyodhoo/
Finding Affordable Accommodation: While the Maldives is known for luxury resorts, there are budget-friendly guesthouses available, offering excellent value for money. These guesthouses typically range from $30 to $60 per night, depending on the season. Booking platforms like Booking.com and Agoda can help you find the best deals on accommodation, and many guesthouses provide modern amenities such as air conditioning, TV, free breakfast, snorkeling gear, and Wi-Fi.
Transportation Options: Transfers to your chosen island can be a significant expense, so it's essential to explore the most cost-effective options. Avoid expensive seaplane transfers and opt for domestic flights if necessary, as they are cheaper and can be booked at a discounted rate through your hotel or guesthouse. Speedboat transfers are another option, offering a fun and convenient way to reach your destination. Public ferries are the most economical choice and provide an authentic local experience, although they may require more planning and organization.
Traveling to the Maldives on a budget is no longer an impossible dream. With affordable accommodations, cheap flights during the low season, and various transportation options, exploring the breathtaking beauty of this tropical paradise has become more accessible to budget-conscious travelers. By following the tips and information provided in this guide, you can embark on an unforgettable journey to the Maldives without compromising your wallet. So, pack your bags and get ready to experience the enchanting allure of the Maldives without breaking the bank.