The Ultimate Maldivian Escape at NAKAI Alimathà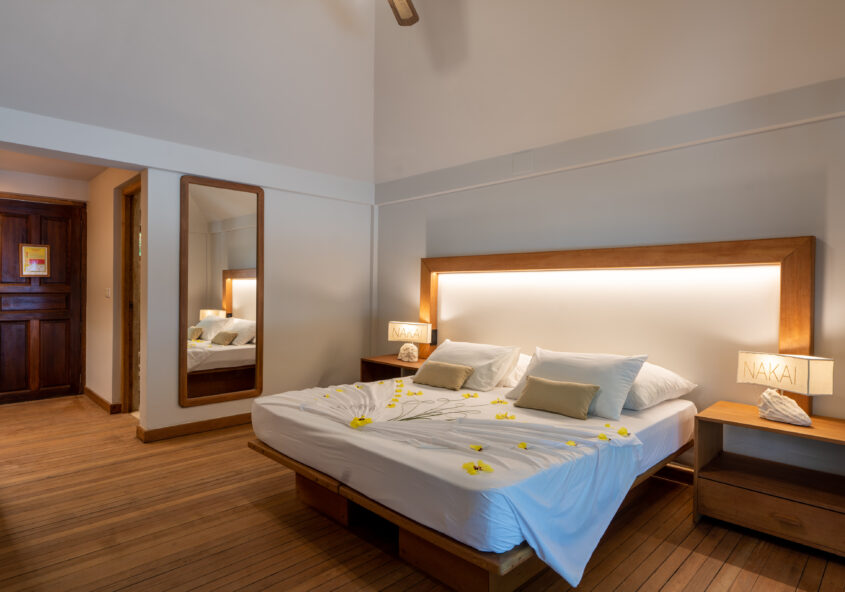 Settled in Vaavu Atoll, NAKAI Alimathà is a paradisiac island with beaches of fine white sand that extends into the crystal clear waters of the Maldives. The island is also surrounded by a splendid coral reef, inhabited by hundreds of magnificent species of fish and corals. Alimathà offers its guests three different types of rooms: Garden Rooms, Beach Bungalows and Overwater Rooms that invite you to the ultimate Maldivian escape – a home away from home.
Designed with a contemporary touch, each room is bound to provide top-notch comfort in every detail. These rooms are ideal for families, friends and romantic getaways for couples as all of them are fully equipped with features and services that will meet all your needs and desires.
GARDEN ROOMS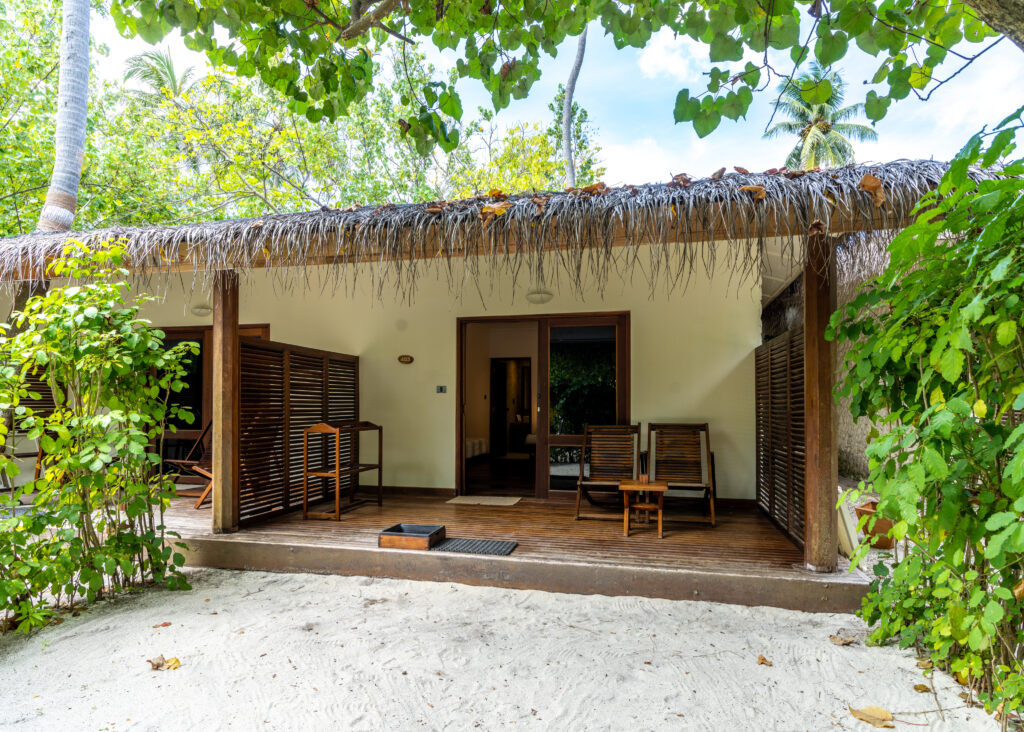 The Garden Rooms at Alimathà are situated in the inner part of the island surrounded by greenery. Suitable for 2 – 3 guests, the rooms are furnished with a king-size bed. Amidst local flora and fauna, the Garden Villas exude tropical chic vibes. Guests staying in these rooms can enjoy a unique afternoon freshness in a patio with a lush garden that offers privacy and intimacy in the heart of the island.
BEACH BUNGALOWS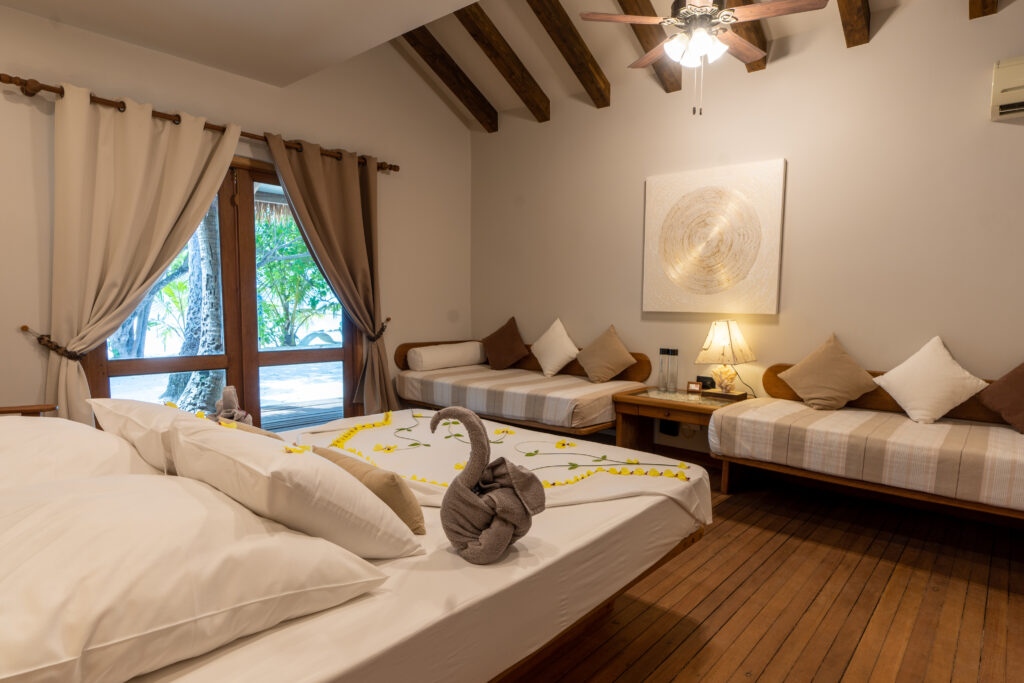 A few mere steps away from the beach, these rooms lead you out to a beachfront haven with a stunning ocean view. Enjoy relaxing moments from the deck of your room while gazing at the Maldivian horizon, or dive into the sea and enjoy the sun in complete relaxation. The Beach Bungalows are suitable for up to 4 guests and are also furnished with a king-size bed.
OVERWATER ROOMS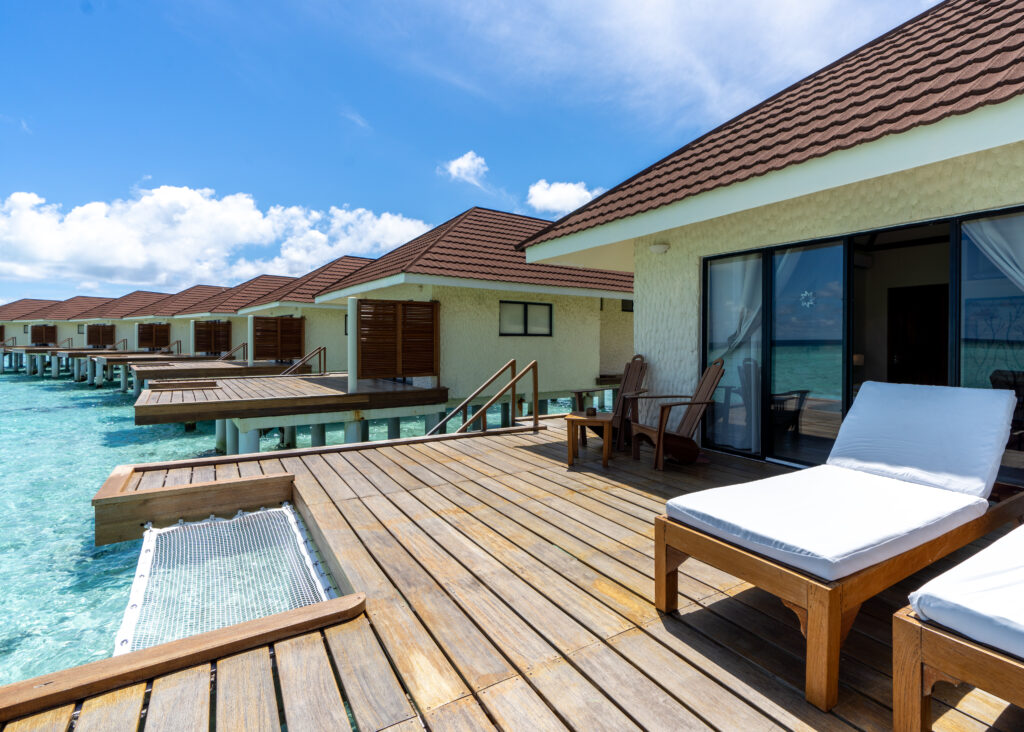 Placed in the quietest corner of the island, these rooms are surrounded by a calm and tranquil atmosphere. Overwater, rooms come with a private deck and the ocean at your doorstep. Gaze the stars or simply take in the stunning views while lying on a comfortable sun lounger on your private deck. Furnished with a king-size bed, the overwater rooms accommodate up to 3 guests as well.
Choose the room that suits you best and let yourself be carried away by the magic of Alimathà to enjoy the quintessential Maldivian getaway. Whatever you decide, you will witness unique island scenery and absolute comfort during your stay.
For bookings and more information please visit https://alimatha.nakairesorts.com/en/