This Valentines Day All You Need is Love at Oaga Art Resort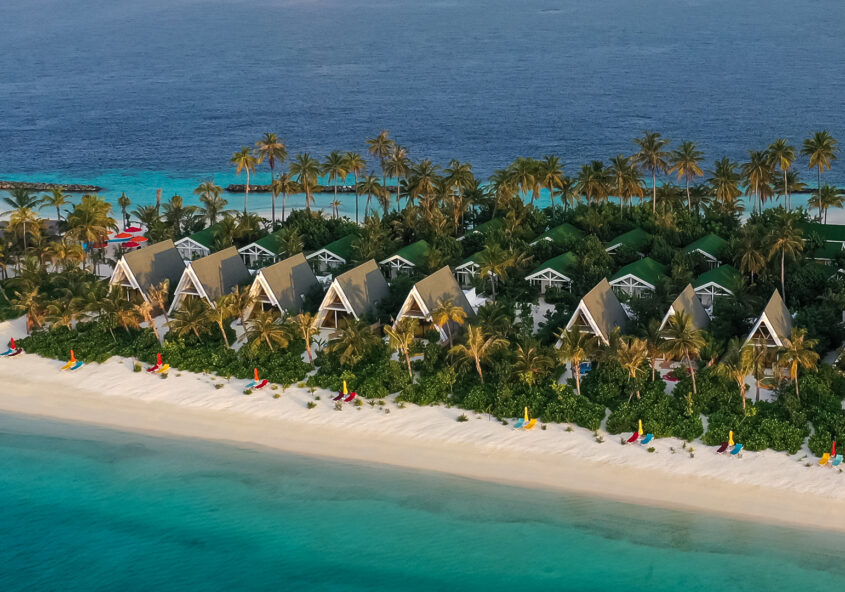 Oaga Art Resort has planned the ultimate romantic getaway with memorable experiences elevated especially for you with their special 'Oaga' twist. The three-day celebration is set to commence one day prior on 13th February and goes on till 15th February 2023.
The resort is adapting a colour palette inspired by the scales of the red snapper, weaving together exotic violets and blues to the usual mix of romantic colours. Their tagline for this Valentine's Day is from the famous song by the Beatles, "All You Need Is Love".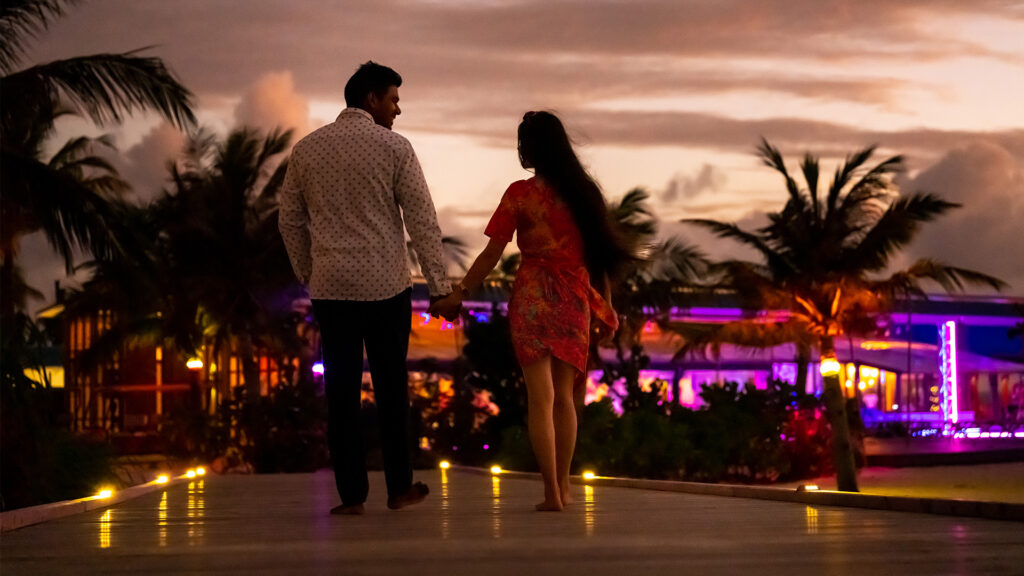 The resort's all-inclusive Valentine's day buffet has been planned especially within this theme complete with live entertainment. Should you want to make the evening even more memorable, private dining options at the beach are available, either in front of your villa or alfresco by the main restaurant. Another unique option to explore is an exclusive dinner at a nearby private sandbank complete with a private chef, server and musician to add to the romance of the night.
Before Valentine's day dinner, experience the sunset cruise on a traditional Maldivian sail dhoni, a rarity in these modern times. As you slowly sail into the horizon, you can enjoy the mesmerising view of the sky set ablaze with the rays of the setting sun. When it darkens, the night is lit aglow with neon lights of the resort.
During this Valentine's festive period, the Hoba Spa will be hosting aromatherapy Love Rituals consisting of a 60-90 minute Aroma massage and the option to add a valhu (well) romantic experience. They also offer Valentine's Day Recovery therapies exclusively, in addition to complimentary sessions for couples yoga, and sound healing as well as classes for couples massages. A very romantic, relaxing and rejuvenating experience awaits.
At Oaga Art Resort, Valentine's it not just for couples. Their kid's club will be in full swing with activities such as planting a tree as a symbol of love and a movie night on the eve of Valentines' day.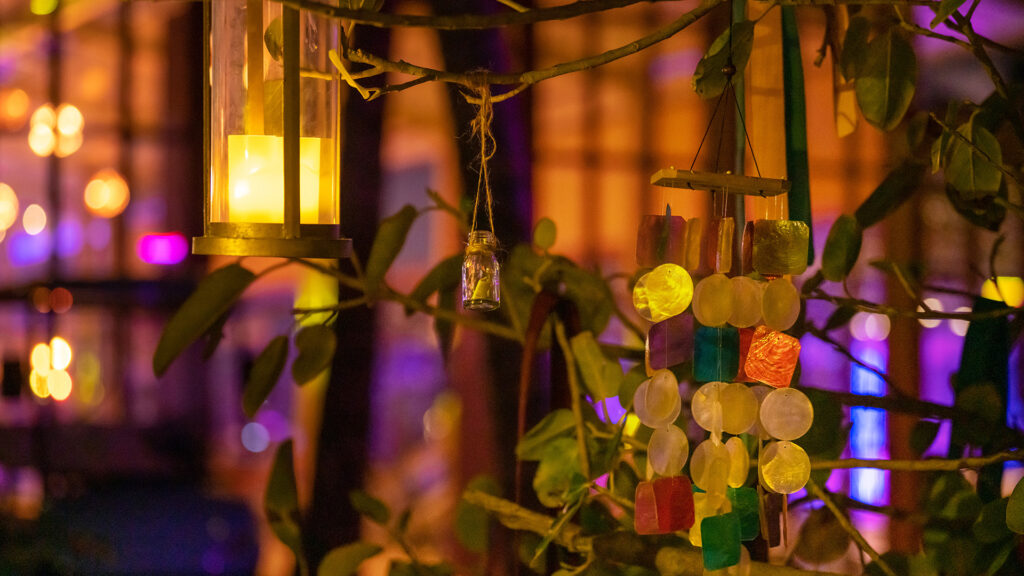 Other one-of-a-kind experiences on offer include creative expression classes for a vow renewal, "All you need is love" themed art sessions, cocktail classes, cooking classes and take notes guitar lessons. Themed buggy services are also available for any couple who would like to pick up their dates from the villas. The exclusive experiences have been bundled into attractive packages for ease of convenience, ensuring your Valentine's Day is full of love, romance and magic.
For Maldives lovers searching for an all-inclusive holiday, Oaga Art Resort's Greatest All-Inclusive plan re-defines the limits of what All-Inclusive is all about; with inclusions such as Creative Expression (art) classes, Take Notes (music) experiences, Thashibari In-Villa Dining to a floating meal, choices of excursions, motorized watersports and many more. Guests looking to book the resort can enjoy a discount of up to 30% with the special opening offer.
Situated in North Malé Atoll, Oaga Art Resort is 45 minutes by speedboat from Malé International Airport. A small island with 60 villas with beach and over water options, 4 dining venues and a spa inspired by Maldivian traditional healing practices, Oaga Art Resort's artistic and creative spaces offer an immersive experience curated by local and visiting artists, and craftsmen from the Maldives.