Time for Tea? Discover the Tranquility of Sai Kotari at Kuredu Maldives
There's nothing more comforting and relaxing than a delicious cup of tea, a good book and dreamy ocean views, and Sai Kotari, perched at the end of the Jetty at Kuredu Resort Maldives, is the perfect place to enjoy them! Bask in the gentle breeze, listen to the sound of the waves rhythmically lapping the side of the jetty, and stay cool among the shady palms, while you watch the world go by – the occasional boat, dolphins in the distance, and the ever-present abundance of fish visible just below the surface.
Lazy, tea-drinking late afternoons melt effortlessly into serene evenings at Kuredu Maldives with a spectacular uninterrupted view of the sunset. The best way to enjoy a Maldivian sunset is with a decadent cocktail in your hand and the choice at Sai Kotari will have you repeating the experience until you've worked your way through the tempting list! Once the sun has set and the sky darkens, a spectacular show below the surface of the ocean often begins as jackfish, big nurse sharks and rays appear, lit by the underwater lights, and start their nightly hunting escapades. From Sai Kotari, you have a front row seat of the action so make sure you've got a drink and get ready to watch with wonder.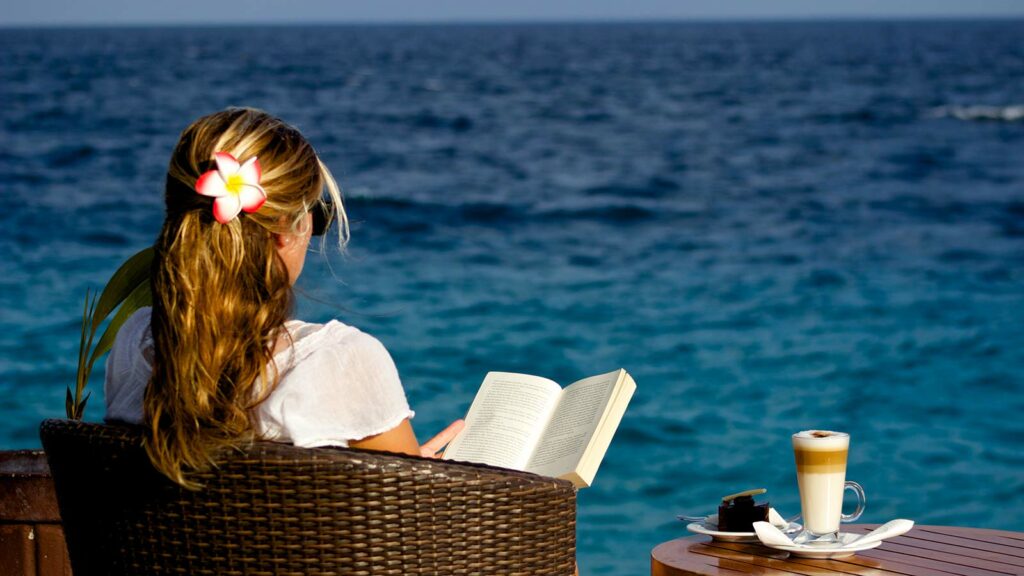 Open late afternoon and throughout the evening, and serving a wide selection of teas and coffee, wine, international beers, cocktails and mocktails, Sai Kotari is a microcosm of Kuredu and another location in which to enjoy our paradise island.