Top 10 Things to Do at Reethi Faru Resort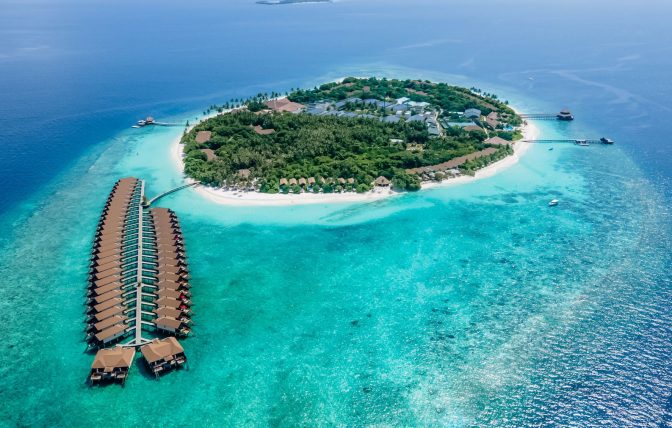 Situated in north-west of Male' in Raa Atoll, Reethi Faru Resort is a stunning tropical Bio Luxury island paradise with white sandy beaches, easily yielding to green shallow waters around the reef that merge with the infinite blue ocean. Reethi Faru is a private boutique resort with an enviable pedigree for conserving the natural beauty of the islands and sustaining the ecosystems upon which the fragile coral reef relies.
Here are the top 10 things to do at the resort:
Tickle your Taste Buds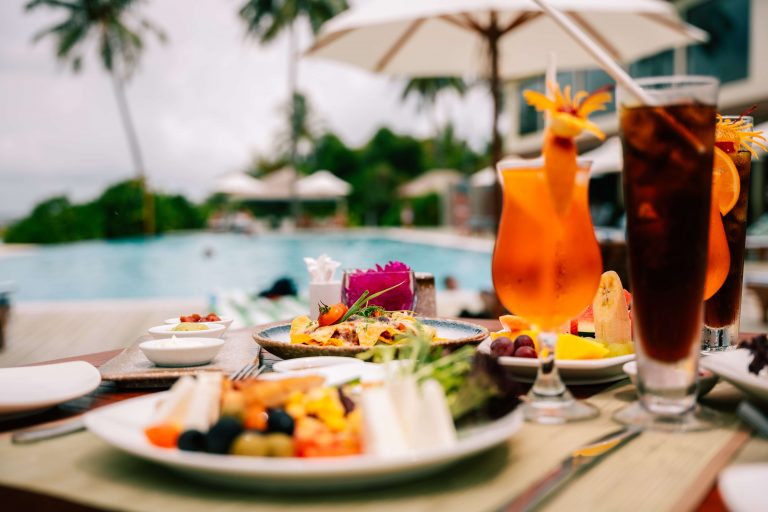 Food and drinks are definitely one of the most important that cannot be missed out on a vacation and the resort has a variety of restaurants that suits guests favour, and introduce them to the subcontinental cuisine; highlighting Reethi Grill – the most popular restaurant on the island with flavourful South Asian food, Dhiyavaru – overwater villa restaurant that offers wide range of western cuisine, Veggie and Vegan – the vegetarian restaurant with Asian cuisine to "Go Green".
Bars on the island include: Haruge – main bar with wide selection of Faru Cocktails and Mocktails Creation; Pool bar – small delights and drinks for chilling by the pool; Sunset bar – designated for guests to enjoy the view right in front of the sunset point
Capture the fascinating moment for vacation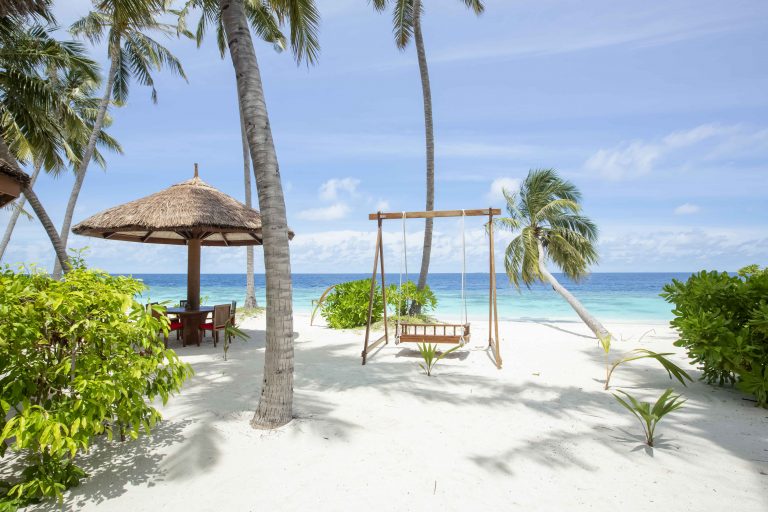 Keep the memories of your stay at Reethi Faru and share with your friends. There are props at different locations at Reethi Faru: swings, hammock, etc. so you can capture the view of the amazing island at all times whether it is the sunset with your loved ones or day time photos by the beach with sunny sky and fluffy clouds. A professional resort photographer is also available.
Rejuvenating your body and mind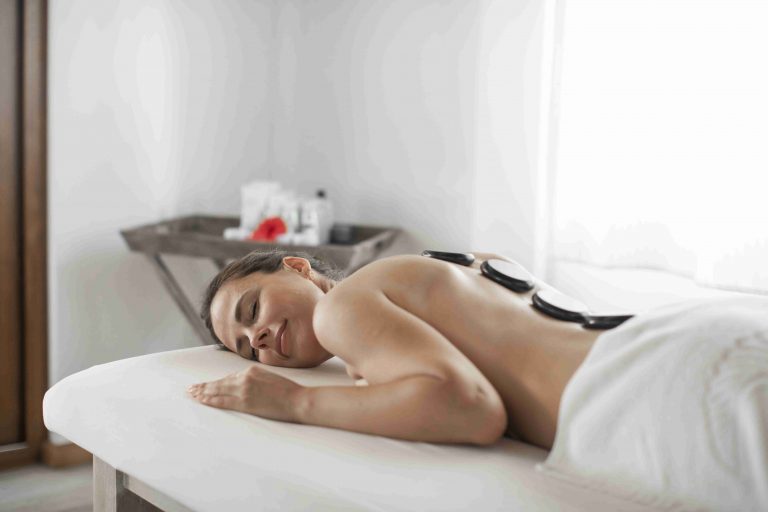 Relaxation at Reethi Faru is something that you cannot miss out with their professional team. The resort is home to an award winning spa – Coconut Spa, providing traditional Balinese message for the guests to relax, enjoy and relieve; manicure and pedicure to beautify yourself. Yoga classes for all levels are also provided and they have a yoga instructor to start your day with a fresh mind or relax your body in the afternoon after day activities.
Pump up your adrenaline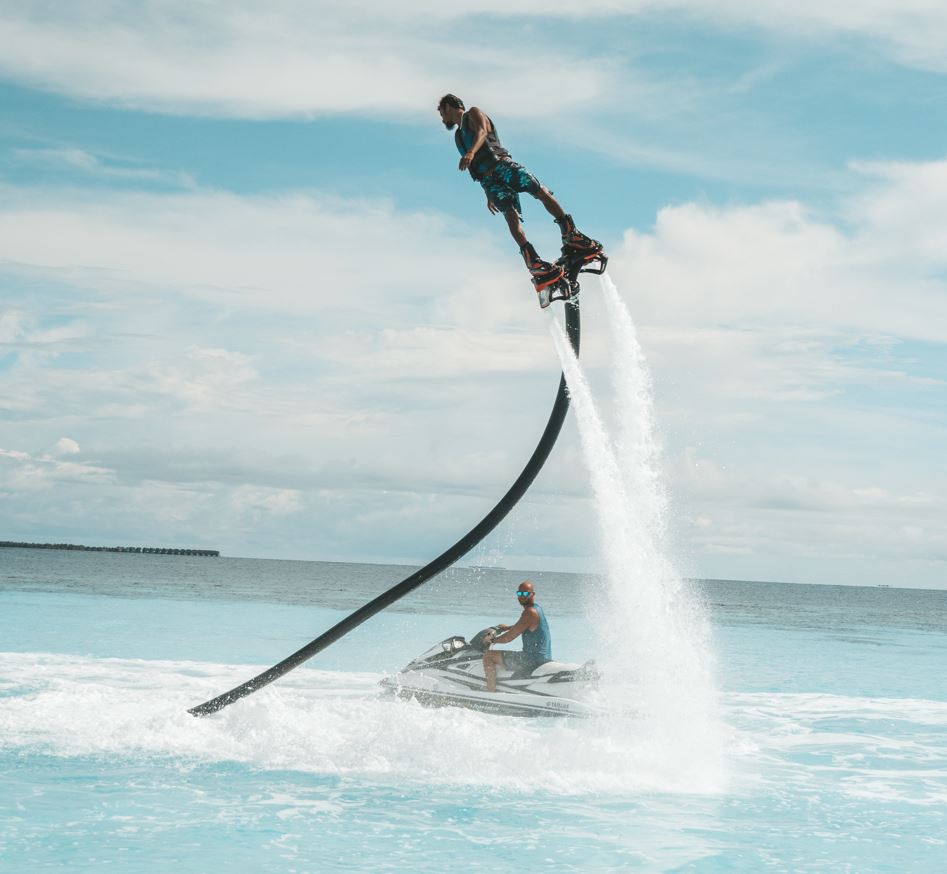 Feel like hyping up with the beachy vibes? Reethi Faru water sports team will take care of it! Popular motorized activities such as jet pack, fly board and parasailing are available along with a sports complex featuring squash and tennis courts.
Snorkeling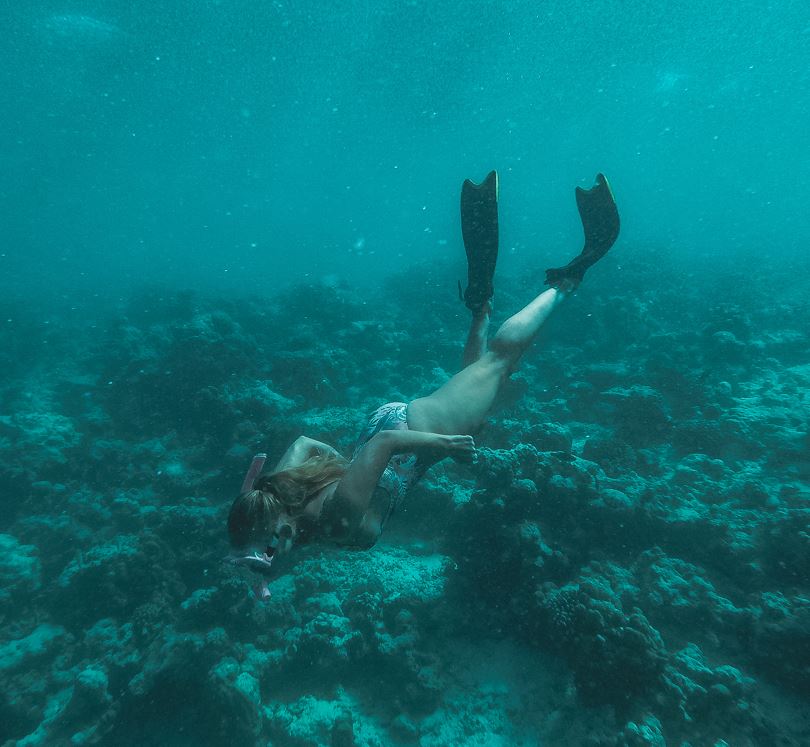 Have a glimpse of the ocean with their house reef around the whole island that is accessible by several entry points around the island. Marine life such as turtles, rays, and schooling fish can be admired here.  Snorkeling at special locations with expert instructors is also provided where you can sight mantas and turtles if you're lucky.
Diving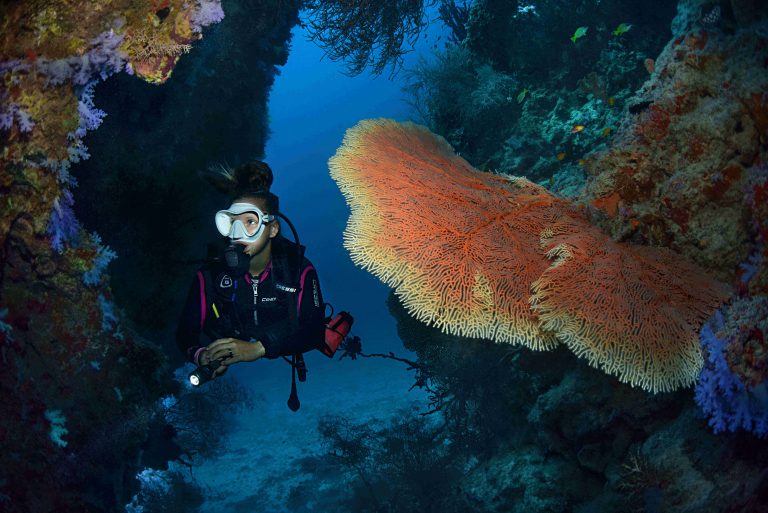 Explore the deep blue Indian Ocean through diving. It is suitable for all levels, from trial dives to Advanced Diving Courses as well as fun diving. The Dive Centre: Sea Explorer at Reethi Faru has experienced instructors and dive masters
Cultural nights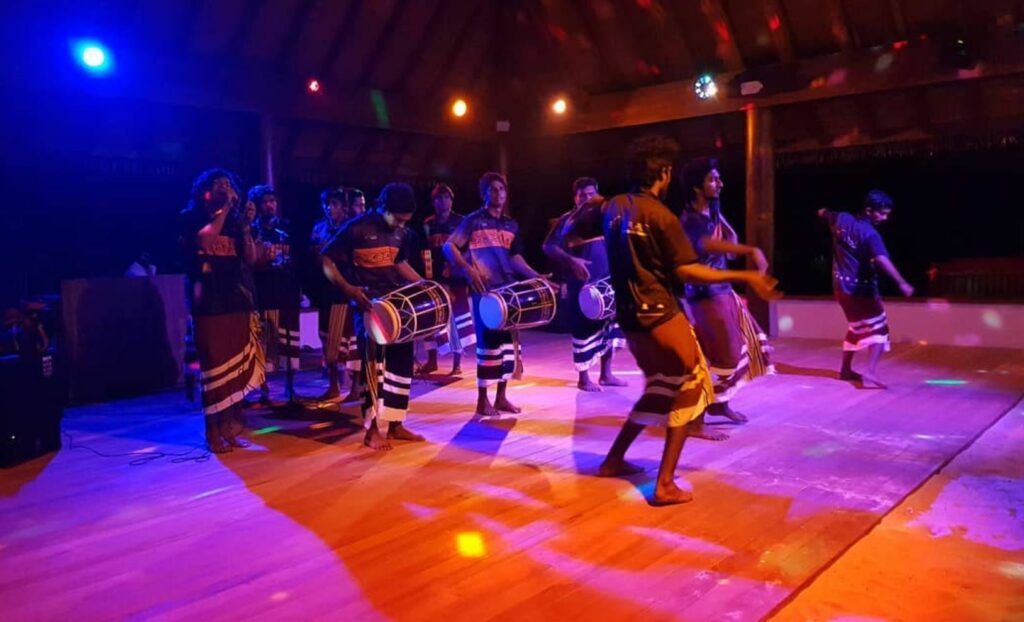 You will never be bored to have an evening at Reethi Faru. The nights are filled with music including DJ and live performances. Cultural nights include spa presentation and the traditional Bodu Beru performances.  
Excursions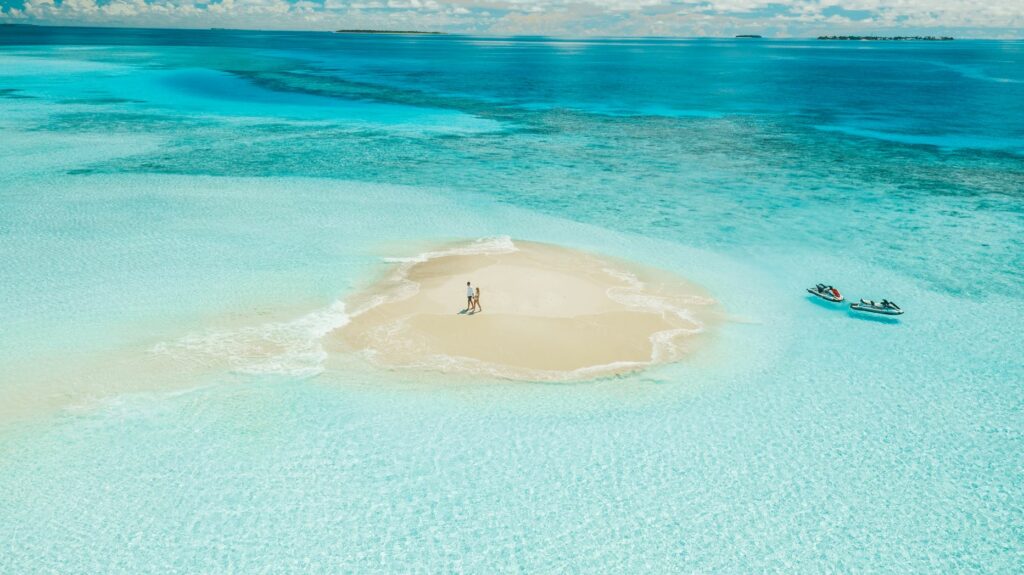 Don't miss out the chance to see nature exclusively in Maldives! Reethi Faru offers dolphin safaris, blue lagoon visits and traditional fishing with barbeque to their guests.
Environmental and marine activities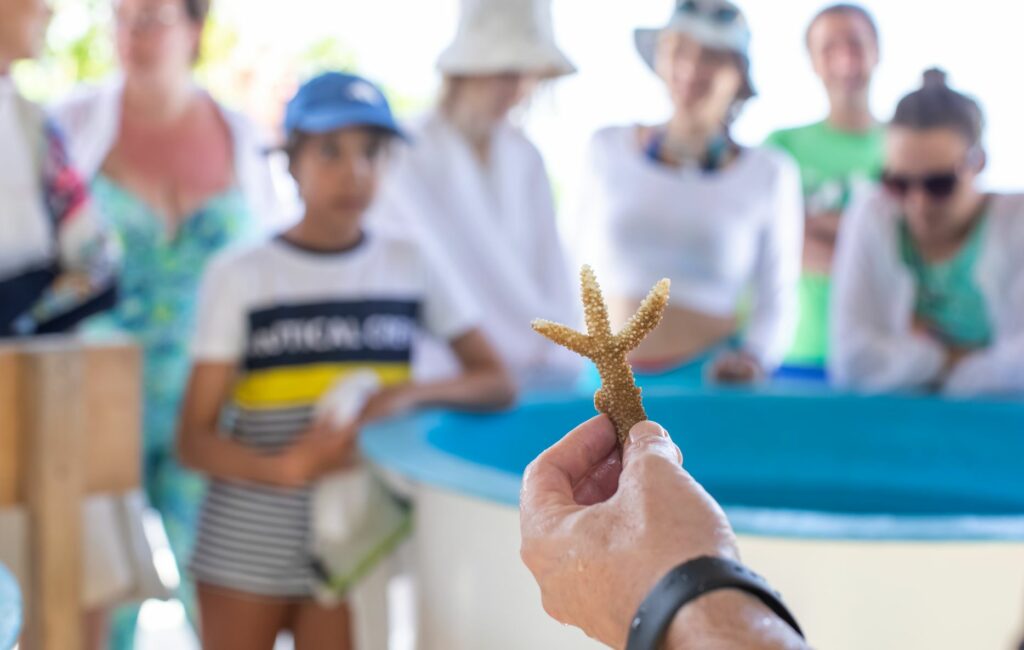 Learn more about the underwater world and eco-related activities. Informative experiences such as coral planting and adoption – sustainable for saving the beautiful house reef along with a marine talk where their marine biologist will give an interesting talk about the marine life of the Indian Ocean will broaden your horizon.
Shopping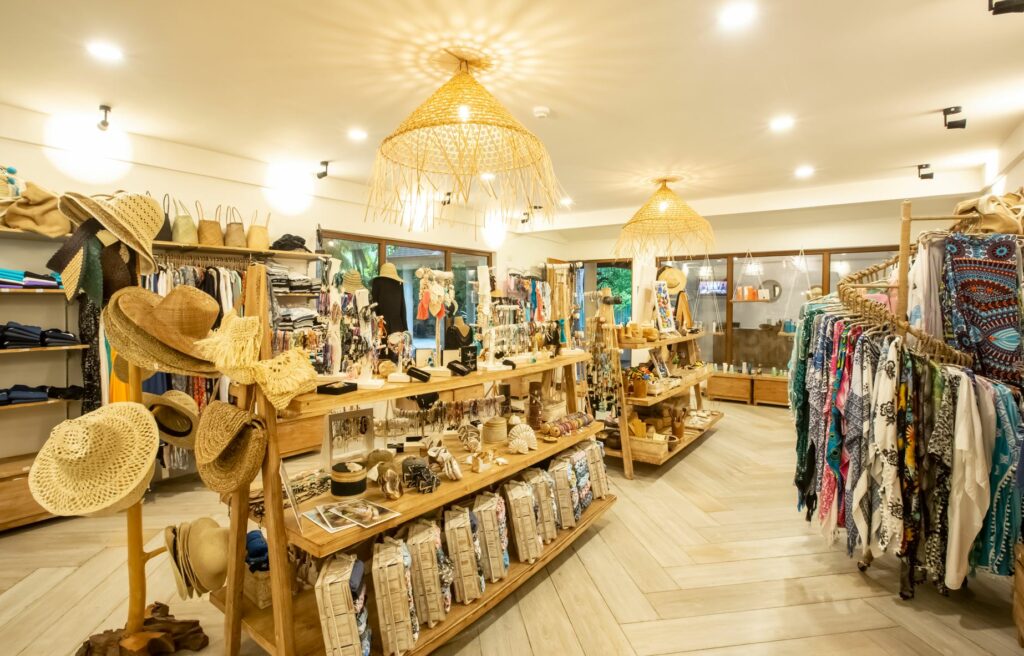 Purchase goods that recall moments of journey that you'll miss after departure through the jewelry shop where certified pearls and Sri Lankan gem products are available as well as the souvenir shop for postcards, home decors that represent Maldives and the spa boutique for Coconut Spa branded products, self-drawn wooden tags, etc.
For more information please visit https://www.reethifaru.com/