Top 3 Breathtaking Dive Sites to Visit During Your Stay at Nakai Maayafushi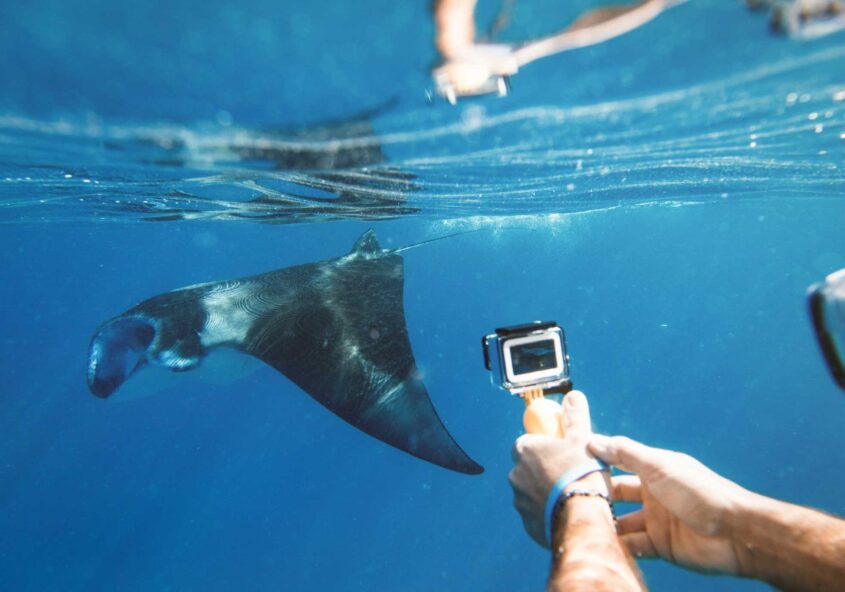 A glistening pearl of North Ari, NAKAI Maayafushi is every dive enthusiast's dream. Nestled in one of the finest atolls for diving in the Maldives, here, guests have direct access to a plethora of incredible sites of various depths — perfect for both advanced divers and beginners alike.
Below, we've compiled a list of three spectacular sites that you can visit during your stay at NAKAI Maayafushi.
Maalhos Thila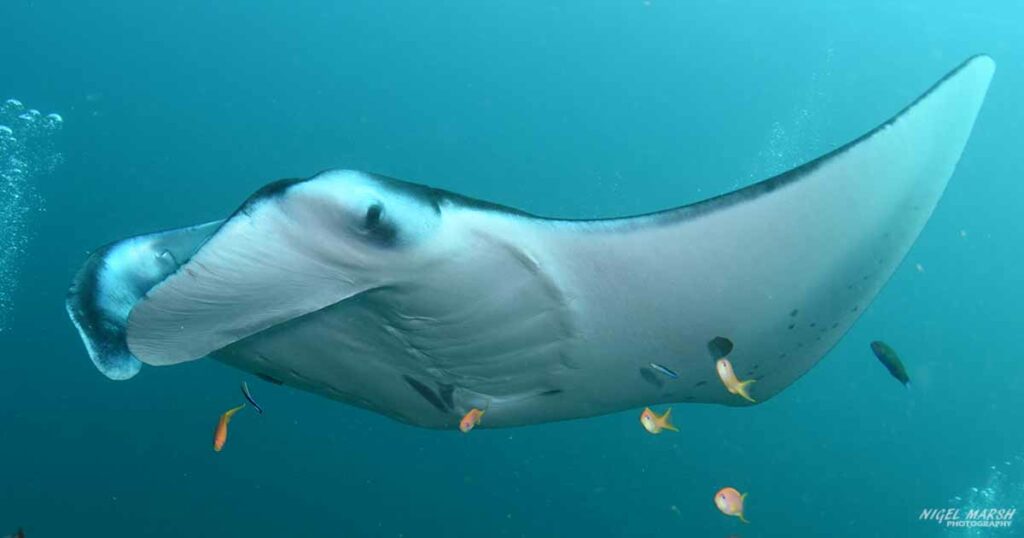 Maalhos Thila, also known as Blue Caves, is one of the most picturesque dive points in the waters of the Maldives. On the southern side of Maalhos Thila, starting from 7m down to 27m there is a series of caves, which is what makes this dive site especially interesting. The caves are shallower on the east side of the site, and reach the deepest point at the western side. In terms of marine fauna, Maalhos Thila is not one of the most diverse sites, but it has rare and exceptionally beautiful and vibrant soft and hard corals and other sea flora species. Due to the strong tidal currents, the dive is considered to be for experienced divers only.
Moofushi Rock
As for beginners, Moofushi is home to a large manta ray cleaning station. Particularly from December to April, this spot is a haven for these gentle giants that come to get rid of the plankton and grime that's been accumulating. They dance and do some flips until the cleaner wrasses have done their jobs — truly a spectacle to watch! This cleaning station also gets visited by the likes of white tip sharks, napoleon wrasses, mobula rays and eagle rays.
Maaya Thila
And finally, how can we forget Maaya Thila? This is another wonderful dive in the Maayafushi area. Its size (80m in diameter) and the strength of the current that characterizes the area, allow you to easily circumnavigate the site and discover its diverse marine life. While the main attraction of this site are the white tips which move around the reef by the dozen, you can also find grey reef sharks, tuna, barracuda, blue-faced angelfish, moorish idol, parrotfish, butterflyfish, clown triggerfish and lionfish.
Accessible via seaplane and speedboat from the capital Male', NAKAI Maayafushi offers a gorgeous island hideaway in the heart of the archipelago. Whether for a relaxing holiday or for one to discover nature, Maayafushi is the ideal island to fully enjoy the breathtaking scenery of the Maldives. For more information and to book your stay, visit https://maayafushi.nakairesorts.com/