Top-Notch and Innovative Resorts in the Maldives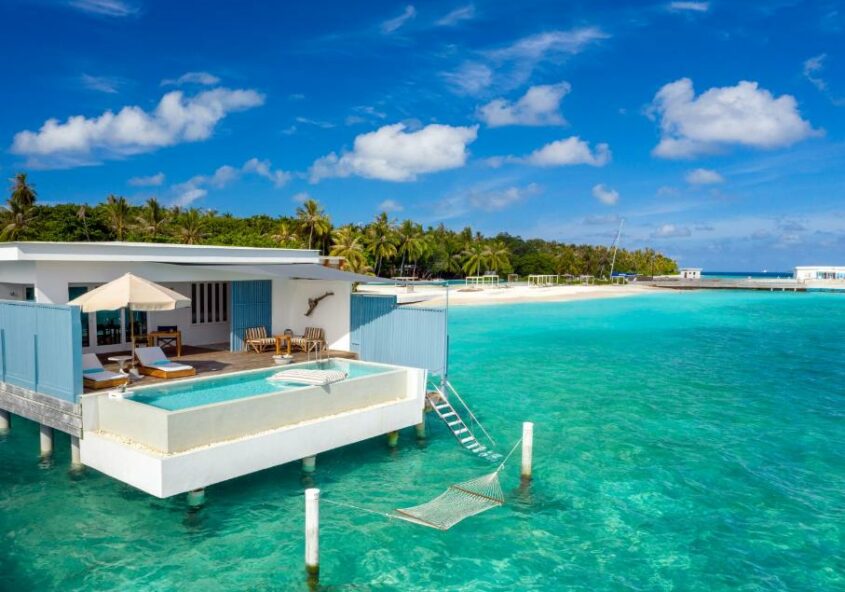 Maldives is no longer a destination for only honeymooners and sumptuous overwater villas. There is a growing emphasis on sustainability and more resorts are forging their own paths, whether it's with innovative water conservation systems or treehouse like stilted villas. Let's take a closer look at three of the most innovative resorts in the Maldives.
Patina Maldives Fari Islands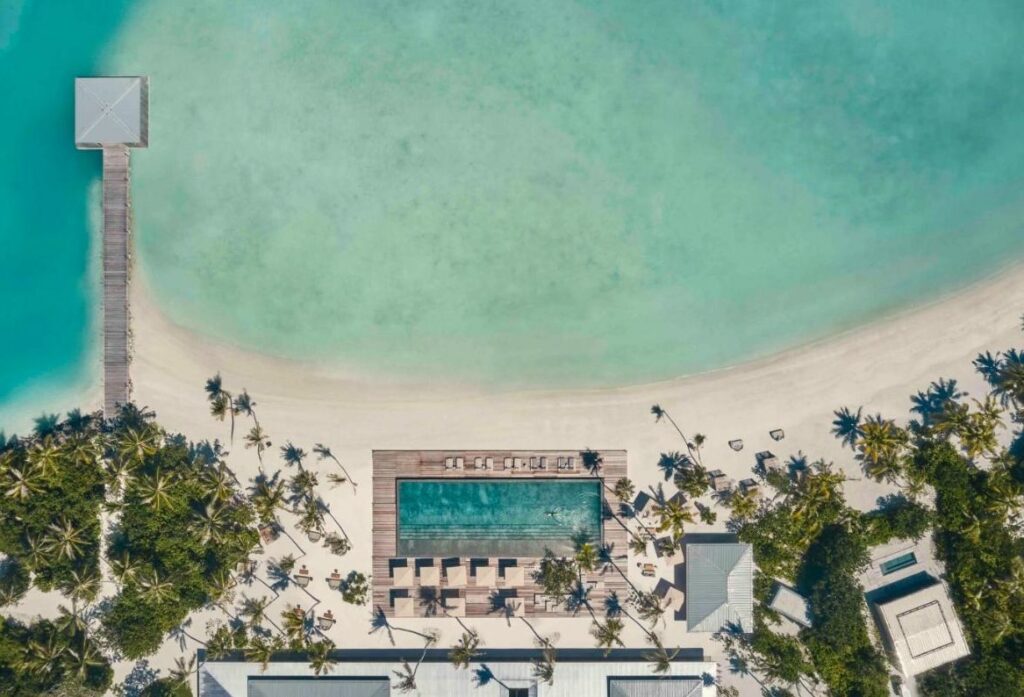 The modernist property opened in May 2021, designed by Brazilian architect Marcio Kogan looks like a place in Palm Springs and it's just a short speedboat ride from Male'.
Whether it is the beautiful Rake boutique or the resorts spaceship-like yacht Adastra, everything here is easy on the eyes. The 11 room categories known as Fari Studios include a block of hotel-style rooms.
Despite its masterly design, the Fari Marina Village, a hub where the highlights include free ice cream doled out from a tuk-tuk and events such as campfire marshmallow-toasting sessions. For children aged between 4 and 11, the Footprints Kids' club offers plenty of activities while those over 6 can check out the Fab Lab, with its 3D printer and science based activities.
Even though Patina is an artificial island and it is not as lush as other resorts, there is still plenty of room to roam with its 3 island concept. Shuttle boats whisk guests across the water to the Ritz-Carlton Maldives, Fari Islands, and will eventually connect to the Capella Maldives when it opens in 2023.
Amilla Maldives Resorts & Residences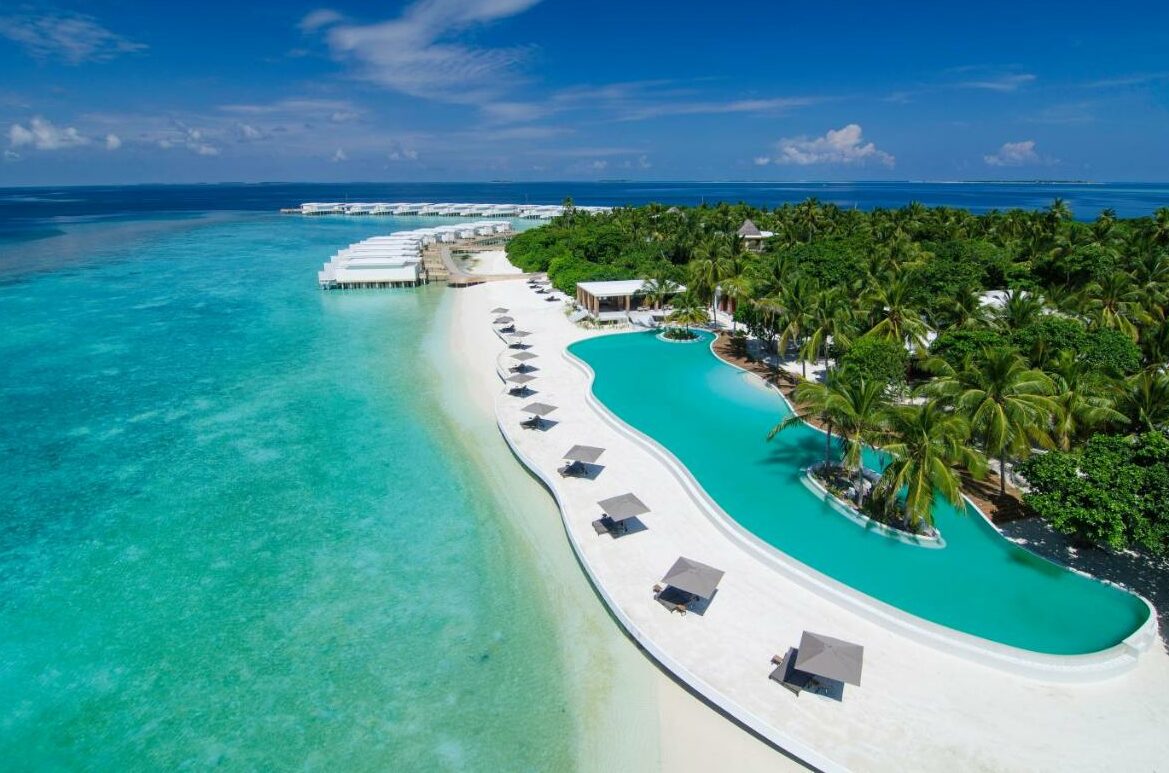 The first thing you will notice when you reach to Amilla Maldives after taking a domestic flight and speedboat from Male, is the treetop villa, set back from the beach and surrounded by lush greenery.
Amilla Maldives has plenty of space with 67 villas and its brilliant news for younger guests as they can roam around the island on complimentary bikes.
Children between 4 and 12 can head to the Sultan's Village Kids' Club, while teens can try everything from mocktail classes to DJ lessons. Padi dive school, parasailing, wakeboarding, volleyball, badminton, football alongside with a snorkeling excursions and sea fishing are a list of activities you can enjoy at the resort.
Equally innovative is the approach to sustainability. Chiara Gambini, Amilla's marine biologist has created a Mini Marine Biologist scheme and will be launching a coral regeneration project soon. There is a banana plantation, hydroponic garden, mushroom hut, and a chicken house where guests can help collect eggs from 'Cluckingham Palace'. As part of the wellness your way scheme, there are homemade probiotic sodas, kombucha teas, and dedicated menus for followers of keto, gluten-dree, vegan and dairy products.
Amilla Maldives is the only Maldivian resort to offer this service, which involves selecting colors to fit your mood
Siyam World Maldives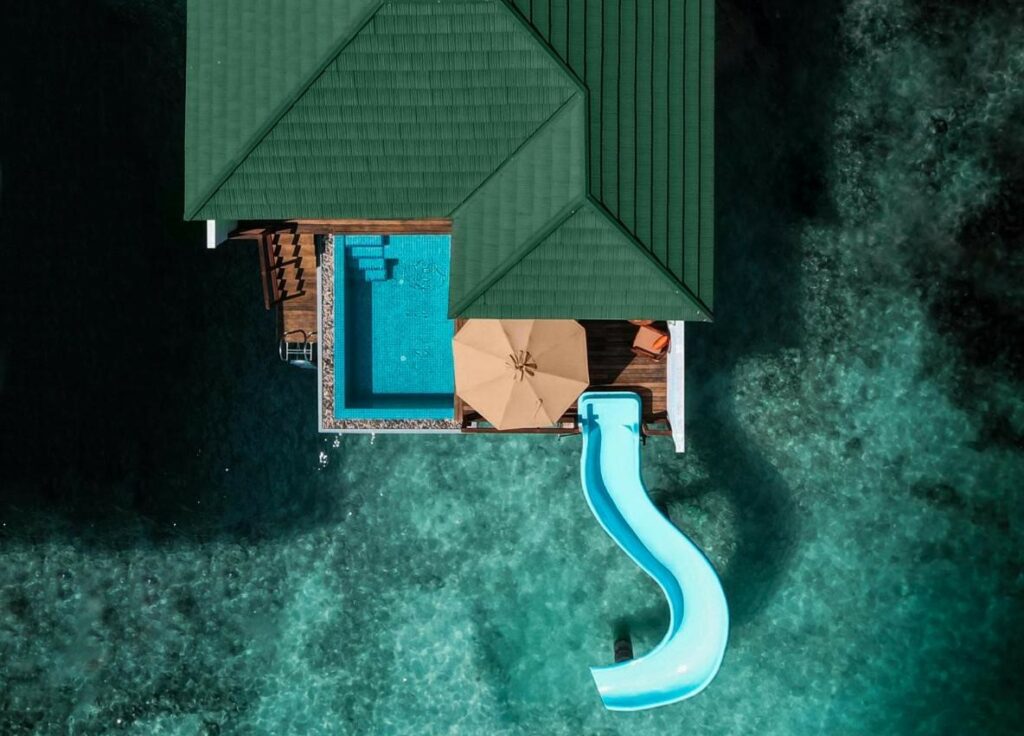 It is impossible to miss the enormous floating obstacle course, formed of supersize letters spelling out Siyam as your seaplane swoops over Siyam World.
Siyam World is the biggest resort in the Maldives with 472 villas and 21 room categories. The fun factor is cranked to the max, with colorful overwater villas, each with its own slide or the way the islands areas are named after cities.
Siyam World offers a huge range of diving courses, alongside more unusual activities such as 'mermaid courses' and scooter snorkeling. Despite the endless array of family-friendly features – amenities include a Fifa-standard football pitch, tennis courts with three different surfaces and a fantastic club for children aged three to 11 – Siyam World is also a great option for couples and solos.
Most of the 12 restaurants and bars are at the southern end of the island, but at the northern tip, I enjoy solo sundowners at Mint bar or lounging by the adult-only pool. Perhaps bigger really is better, after all.