Ultimate Maldivian Getaway: W Maldives in 3 Days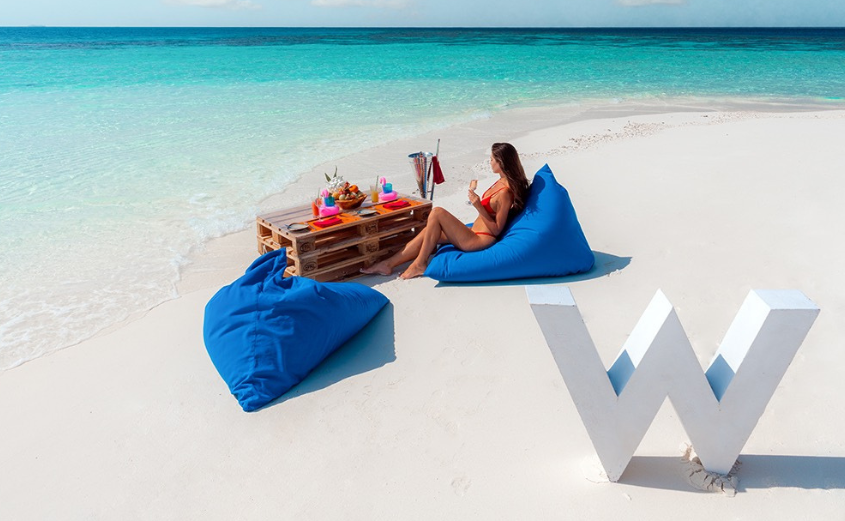 The W Maldives is an upscale 5-star private island resort that caters to guests' desire for a vibrant experience. It offers an opportunity to discover a picturesque setting with pristine white-sand beaches, captivating turquoise lagoons, and one of the finest house reefs in the Maldives. As soon as you arrive on this heart-shaped island resort in the Maldivian playground, your days will be enriched by the presence of the Maldives' exclusive Music Curator.
Day One
The adventure commences with a picturesque arrival at Velana International Airport and a breathtaking 25-minute seaplane journey above the Maldivian atolls, offering captivating views. We suggest booking the Wonderful Beach Oasis. After checking in, enjoy lunch at "Kada," an Asian fusion restaurant where guests can experience the culture of the Maldives at its finest in a beach pop-up café. Here, food is served family-style on sharing plates, allowing you to savour delicacies like short eats, roshi, mashuni, garudhiya, coconut water, rose water milk, and fresh juices.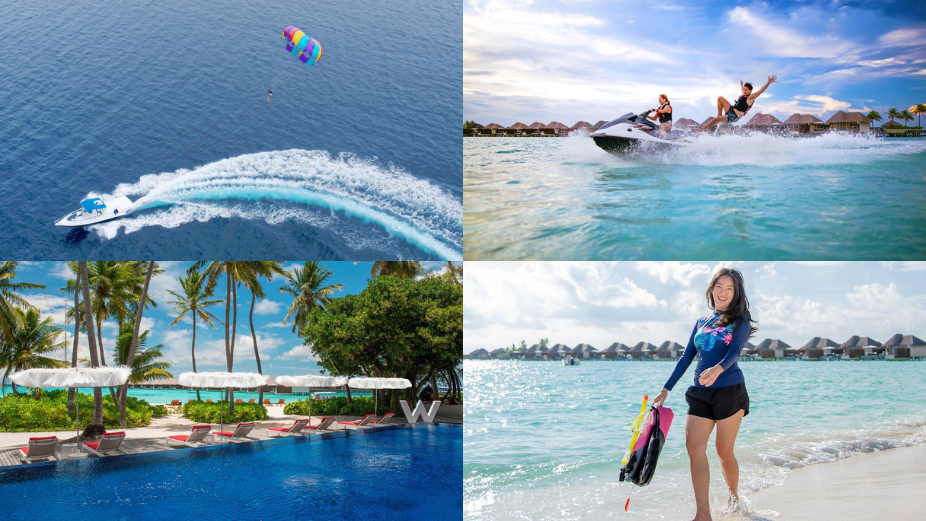 Following your meal, indulge in snorkelling around the island's house reefs. The resort also offers snorkelling excursions with courses suitable for both beginners and advanced snorkelers. Complimentary snorkelling gear is provided for all guests, ensuring you can snorkel at your own pace.
After your snorkelling adventure, return to your room to relax by swimming in your private pool. Take some time to rest before heading to dinner at "FISH," an overwater seafood restaurant that offers gastronomic delights from the Maldives' waters as well as the finest imports from around the world. Please note that this restaurant is available on selected days of the week, so we recommend checking and making reservations in advance.
Day Two
For the second day of your itinerary, we recommend a full-day excursion or, if you're looking for an extended adventure, an overnight trip to Gaathafushi. By reserving Gaathafushi, you can enjoy exclusive access to this tropical paradise for an entire day. You can explore the surrounding lagoon or relax on the signature W Bed nestled under a traditional thatched roof. As the sun sets on the horizon, you can unwind like never before while your chef prepares a special candlelit BBQ.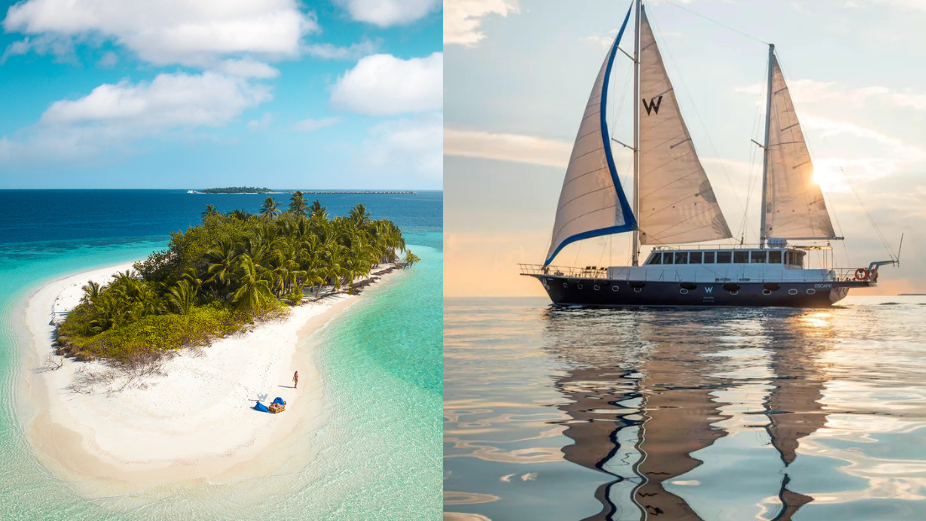 Alternatively, you have the option of going on a half-day, full-day, or overnight cruise aboard W Maldives' private yacht, ESCAPE. Sail across the glistening waters of the Maldives, witnessing a romantic nautical experience like no other as you venture into the Indian Ocean. Cruise within the Ari Atoll, providing you with a plethora of choices to explore the local area. You can make stops at nearby islands for cultural tours and enjoy secluded moments on a sandbank in the heart of the Indian Ocean, perfect for swimming, snorkelling, or diving.
Day Three
To fully enjoy your last day, we suggest starting your morning at the spa, but please note that an appointment is required. The AWAY Spa is renowned and boasts four private overwater treatment rooms, each offering unobstructed ocean views. Various services and treatments are available, and we particularly recommend trying Ayurvedic Treatments, Body Scrubs, and Body Wraps.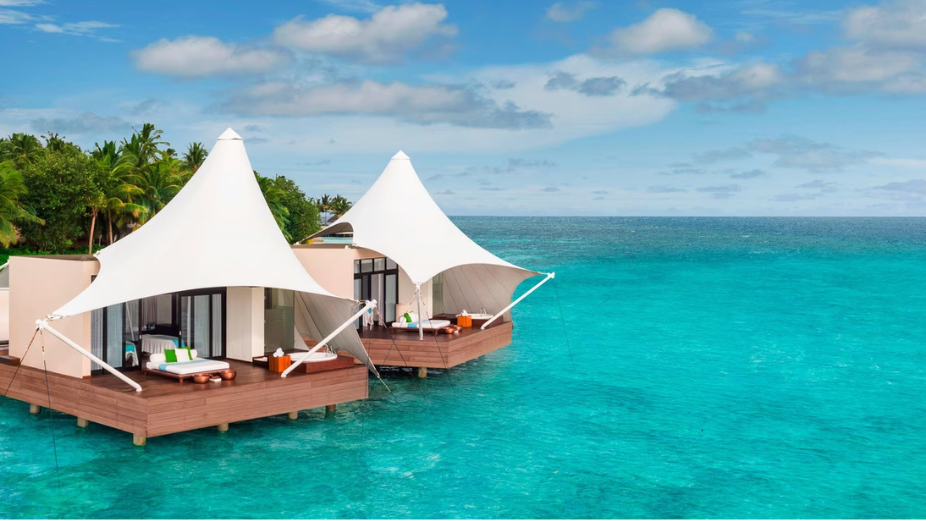 Following your spa session, you can enjoy breakfast at "KITCHEN," an international restaurant located in W Maldives. This all-day dining bistro offers soul-satisfying cuisine with a unique twist. The open-style kitchen, complete with live cooking stations, allows you to witness the culinary action.
After your meal, it's time to delve into water sports. W Maldives offers a wide array of options, including paragliding, jet skiing, windsurfing, and seabob rides. Post-water adventure, you can have lunch at "WET," W Maldives' gourmet poolside bar. Here, you can indulge in signature cocktails along with light main courses, wood-fired pizzas, delectable burgers, bountiful salads, delightful Asian cuisine, and sweet treats.
For your afternoon, consider joining one of the dolphin or whale-watching cruises. The Maldives is home to several whale species, including the rare Tropical Bottlenose Whale. With some luck, you might even spot a pod of Killer Whales during your luxurious cruise. On your dolphin-watching excursion, marvel at the graceful Spinner and Fraser's Dolphins as they swim and play alongside the boat.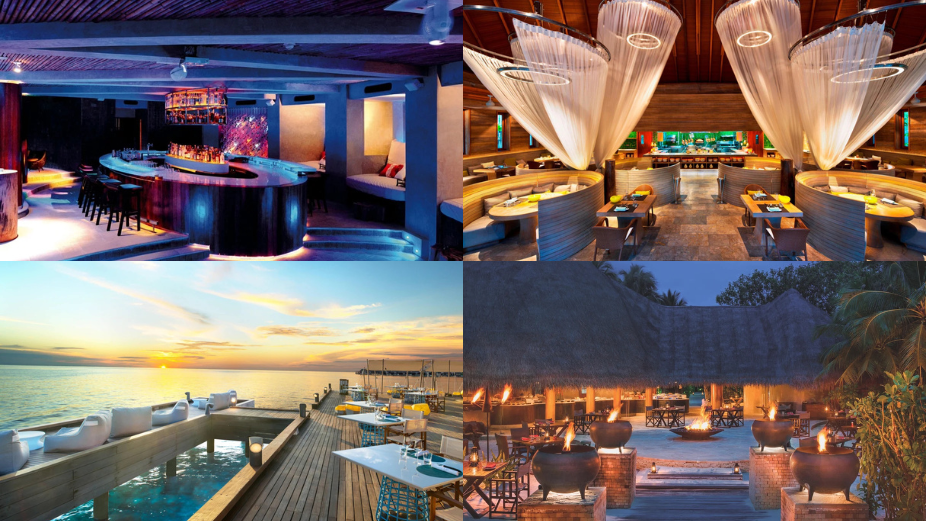 As the day progresses, dinner awaits at "FIRE," a unique jungle-meets-beach feast experience. Enjoy a backyard grill and charcoal dining experience with the sand beneath your feet. Please note that this restaurant is available on selected days of the week.
Before concluding the night, make your way to "15BELOW," a nightclub with a distinctive name due to its location 15 feet below the surface. This underground nightclub is one of a kind in the Maldives, offering a unique party experience. Chill and dance the night away in this ice-themed cocktail bar, where the cool ambience perfectly complements the bar's drinks and music beats.
For bookings and reservations, visitors can access the resort's official website at https://www.marriott.com/en-us/hotels/mlewh-w-maldives/overview/ or by phone at +960 666-2222