Unforgettable Adventures and Tranquil Oasis at Villa Park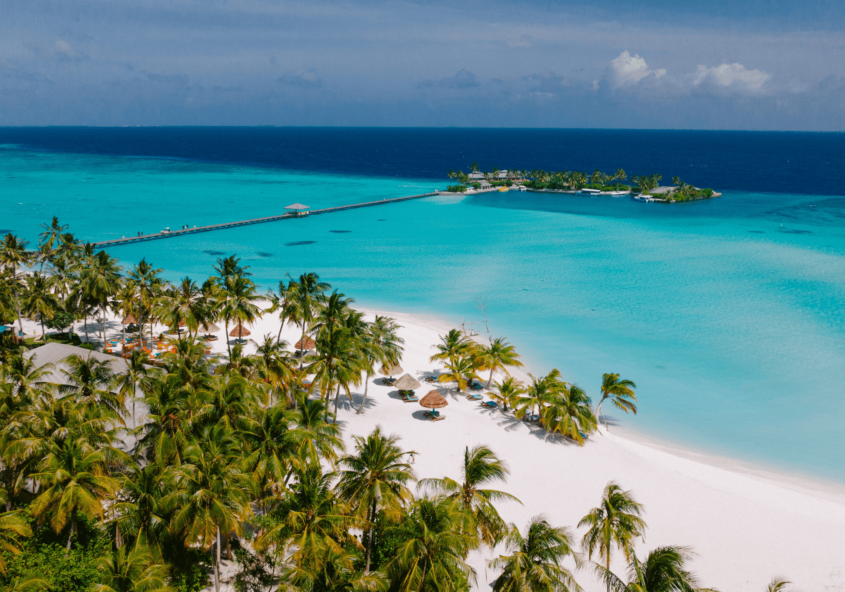 Renowned for unique activities in the Maldives, Villa Park, Sun Island is a paradise where crystal-clear waters and technicoloured reefs transform into a pleasure ground. Nestled in the South Ari Atoll, this luxurious resort offers a myriad of immersive experiences that cater to fun-seeking guests, promising unforgettable memories with friends, family, and loved ones. From swimming with gentle giants to indulging in a farm-to-fork dining experience amidst lush treetops, Villa Park Sun Island is a haven for adventure and relaxation.
Swim with Gentle Giants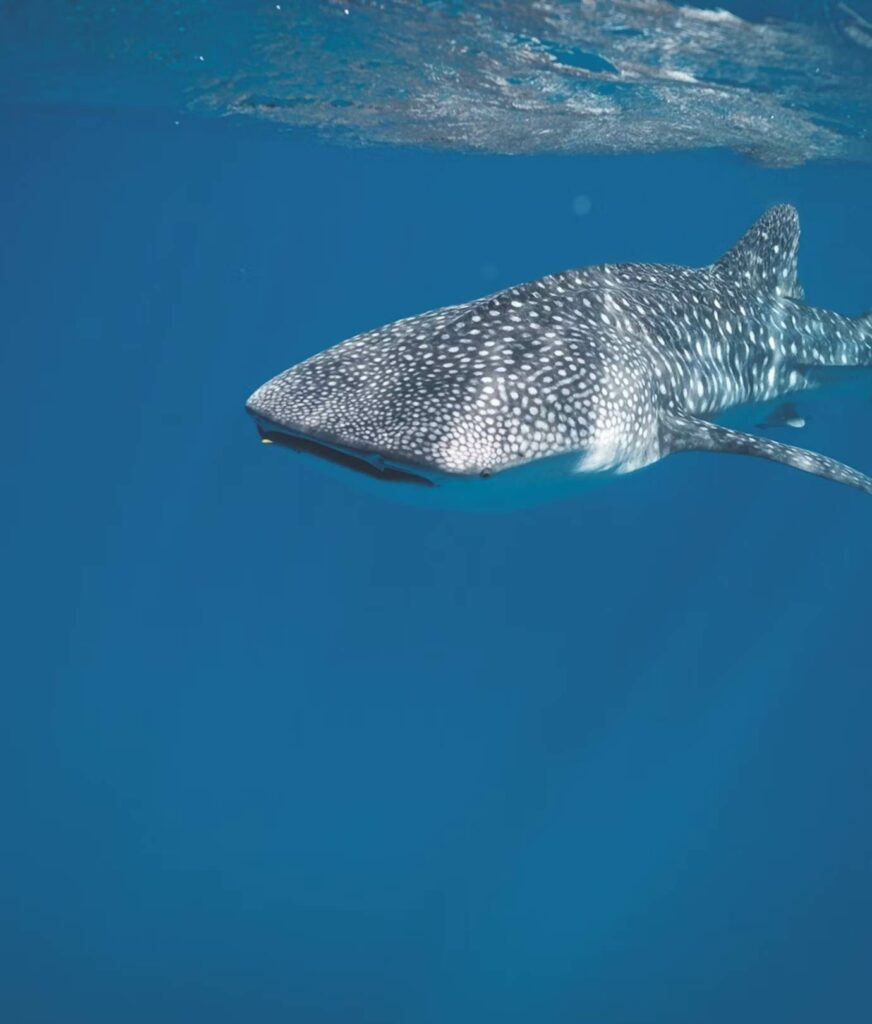 One of the most awe-inspiring experiences offered at Villa Park is swimming with whale sharks. The South Ari Atoll is one of the few places in the world where these majestic creatures can be found. Dive into the pristine waters and embark on an extraordinary journey as you swim alongside these gentle giants.
Additionally, the island is home to other large fish including tuna, barracuda, snapper, grouper, and Napoleon Wrasse. Overhangs are adorned with soft coral and sharks, sting rays and eagle rays swim along this reef or are seen cruising 30m below sea level. Villa Park takes you on a boat to the best spots, allowing you to witness these magnificent creatures in their natural habitat.
Pot Tub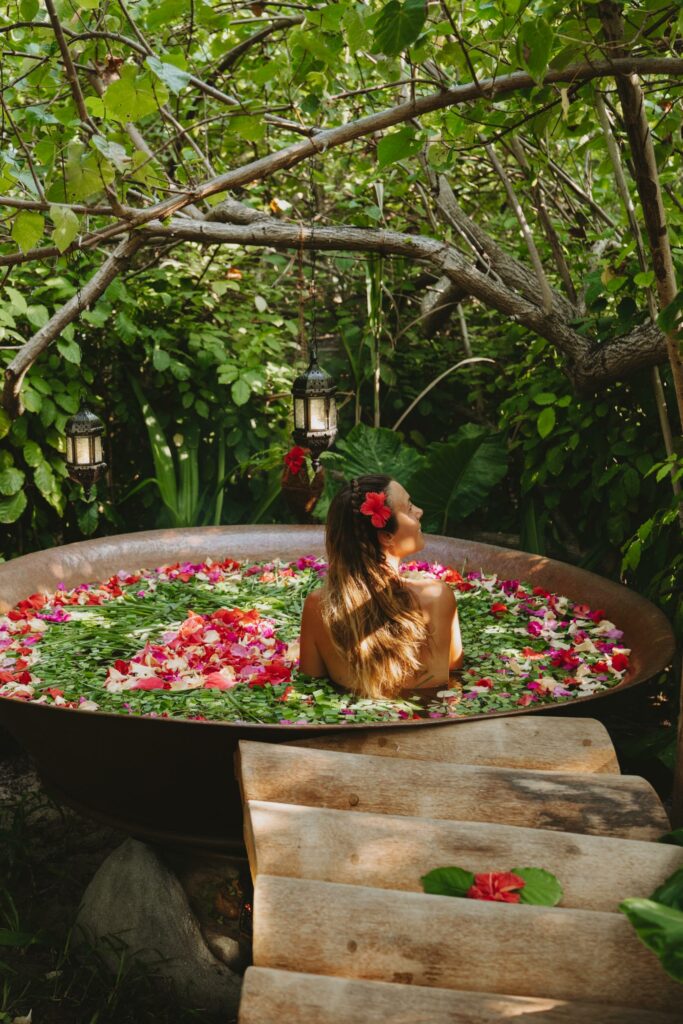 For those seeking tranquillity and restoration, the Kawa bath or "pot tub" provides a deeply rejuvenating experience. Lit by a warming fire, this ancient bathing ritual soothes tired muscles and nourishes the soul. Immerse yourself in the Kawa bath either in the early morning or during the enchanting evening hours, when the flickering fire creates a romantic glow.
You'll find solace in this private oasis, surrounded by fragrant petals and aromatic herbs. With twinkling candles suspended from the trees, the ambience is truly magical. Listen to the meditative soundtrack of the jungle and the sea as you retreat, reflect, and breathe deeply.
Make a Splash with Exciting Water Activities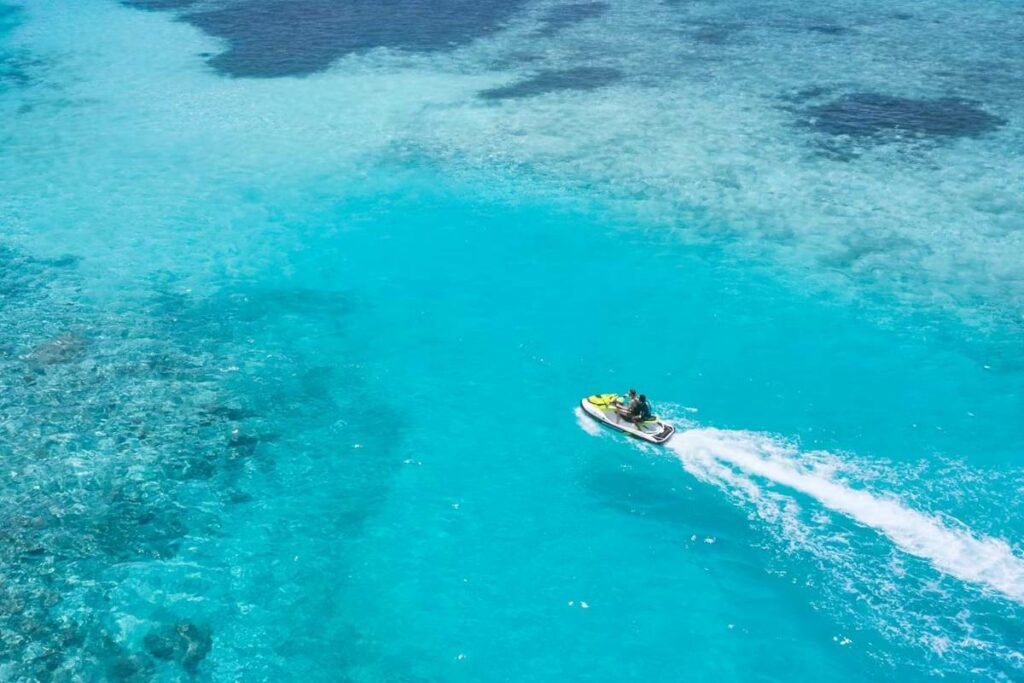 At Villa Park, adventure awaits at every turn. With a plethora of water activities, there's something to suit every thrill-seeker. Hop on a Jet Ski and embark on an adrenaline-fueled tour, or try your hand at waterskiing. Villa Park's water sports are expertly organized and easily accessible, particularly in the warm and inviting tropical waters and calm lagoons. Whether you fancy surfing, parasailing, stand-up paddleboarding, or indulging in the exhilarating Jetblade experience, there's no shortage of excitement.

Dive enthusiasts can also explore underwater wonders with the help of a handheld Seabob. Villa Park ensures that each day presents a new adventure,
Explore Beyond the Island
While Villa Park provides a plethora of experiences within its boundaries, the resort also encourages guests to explore beyond the island. Embark on a once-in-a-lifetime opportunity by visiting nearby islands, engaging in big-game fishing adventures, or witnessing the mesmerizing spectacle of mantas feeding during the golden hour. You can also partake in a village trip to Dhigurah, Maamigili, and Fenfushi, immersing yourself in the local culture and way of life.
Furthermore, Villa Park offers dolphin safaris, allowing guests to encounter bottlenose, spinner, and striped dolphins that call the Maldives their home. These departures, usually at 7.15 am or 4.30 pm, require a minimum of eight guests and promise a truly enchanting experience.
Villa Park ZERO – A Sustainable Dining Experience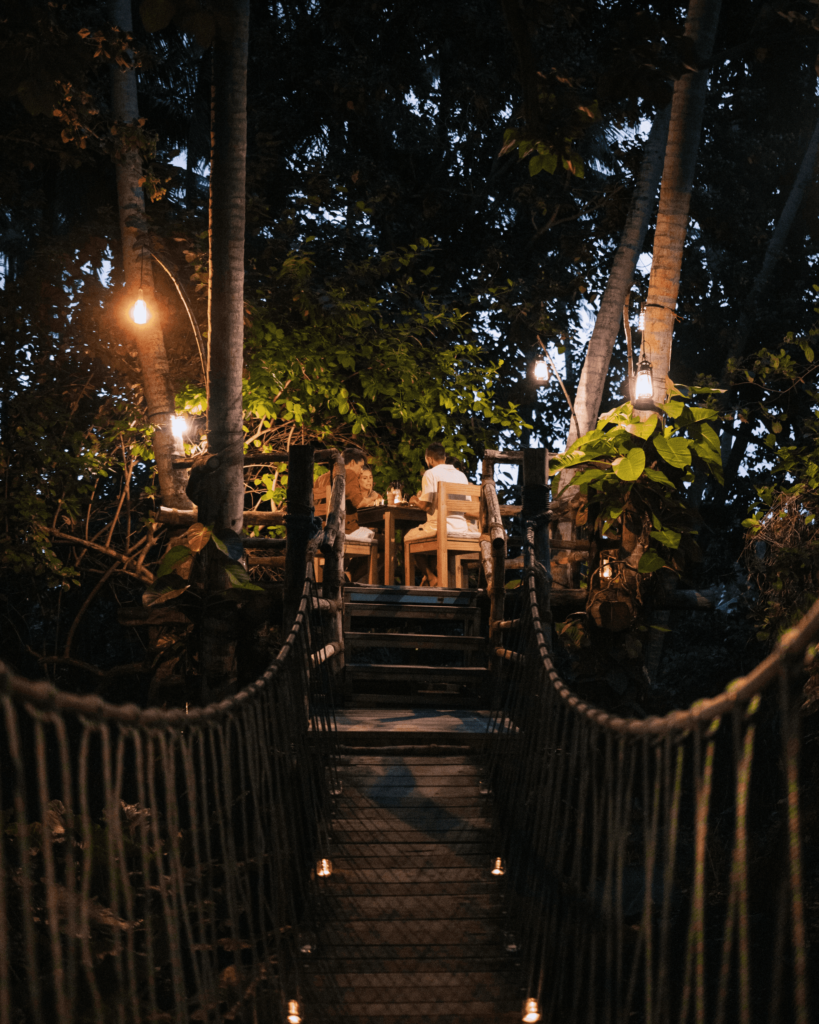 For a dining experience that is both exquisite and sustainable, look no further than Villa Park ZERO, a split-level garden restaurant. Nestle into the canopy and savour guilt-free, nutritious food crafted from ingredients grown right in the resort's abundant tropical fruit and vegetable gardens or freshly caught from the sea. The focus at ZERO lies in bringing delicious dishes to the table with zero food miles, ensuring a dining experience that is not only satisfying but also environmentally conscious.