Unique Proposal Ideas for Romantics at Hurawalhi Island Resort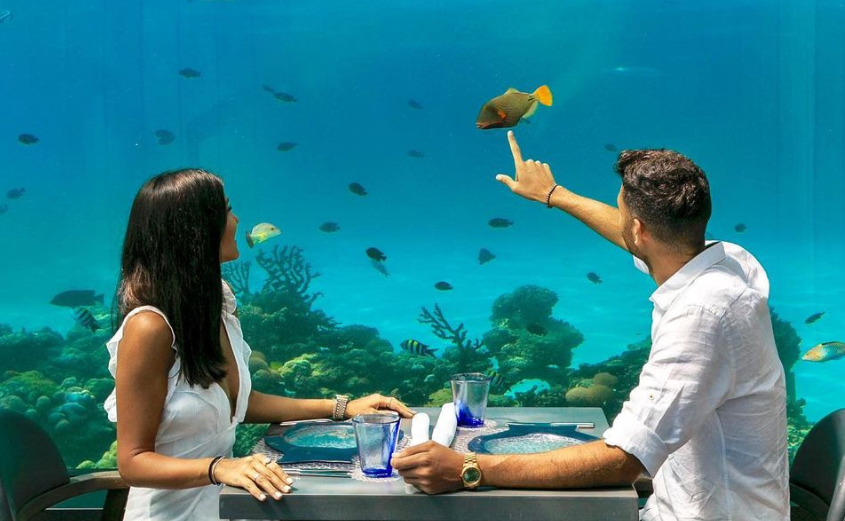 If you're planning on proposing to your loved one, you'll want the occasion to be perfect in every way and at Hurawalhi Maldives they have unique proposal ideas that will be romantic, unforgettable and, with a guarantee of resounding 'YES'! The team are the masters of discretion and your surprise proposal secret will be safe with them – they will disguise your intentions as 'just a normal day in paradise' and be there to capture the magical moment so you can treasure it forever. All you need to do, apart from buy the ring, is to let Hurawalhi know which of the proposal stories you'd like them to arrange.
Bella Yacht Proposal – disguised as a sunset cruise
Enjoy a spectacular Maldivian sunset onboard Bella, the luxury yacht, and enjoy champagne and canapés on the front deck before popping the big question. After your return to Hurawalhi, round the evening off with a romantic dinner under the stars
Dream Island Proposal – disguised as the Dream Island Experience excursion
Take a boat to the picturesque deserted sandbank, enjoy a drink, go for a walk, and if you find a treasure chest ask your loved one to open it to see what's inside! Champagne and canapés will be waiting for you back at the sun bed hut.
Private 5.8 Undersea Proposal – disguised as a Private Dessert Tasting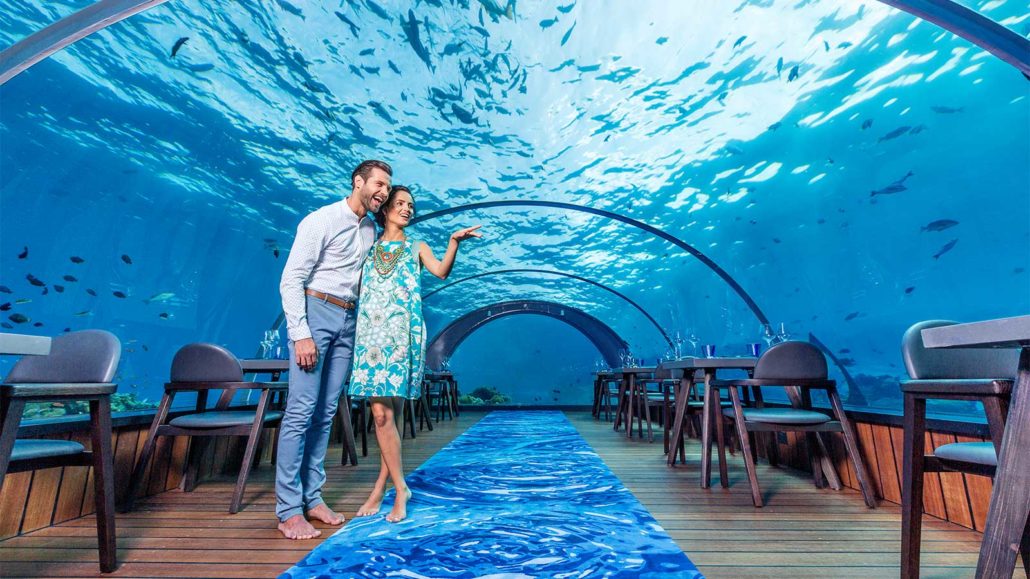 After dinner you'll descend 5.8 metres under the ocean to Hurawalhi's spectacular 5.8 Undersea Restaurant where romantic music will be playing and rose petals will adorn the floor. Wine pairing and a cloche covered dessert will be presented and enjoyed before a second wine pairing is served along with a second cloche but this time it won't be a dessert that is revealed – something sparkly will be there instead!
Let your love story begin at Hurawalhi, it will mark the start of the rest of your lives together and may even give you a sneak preview of what a wedding or honeymoon here could be like!
Please contact the team to arrange your unique proposal story.